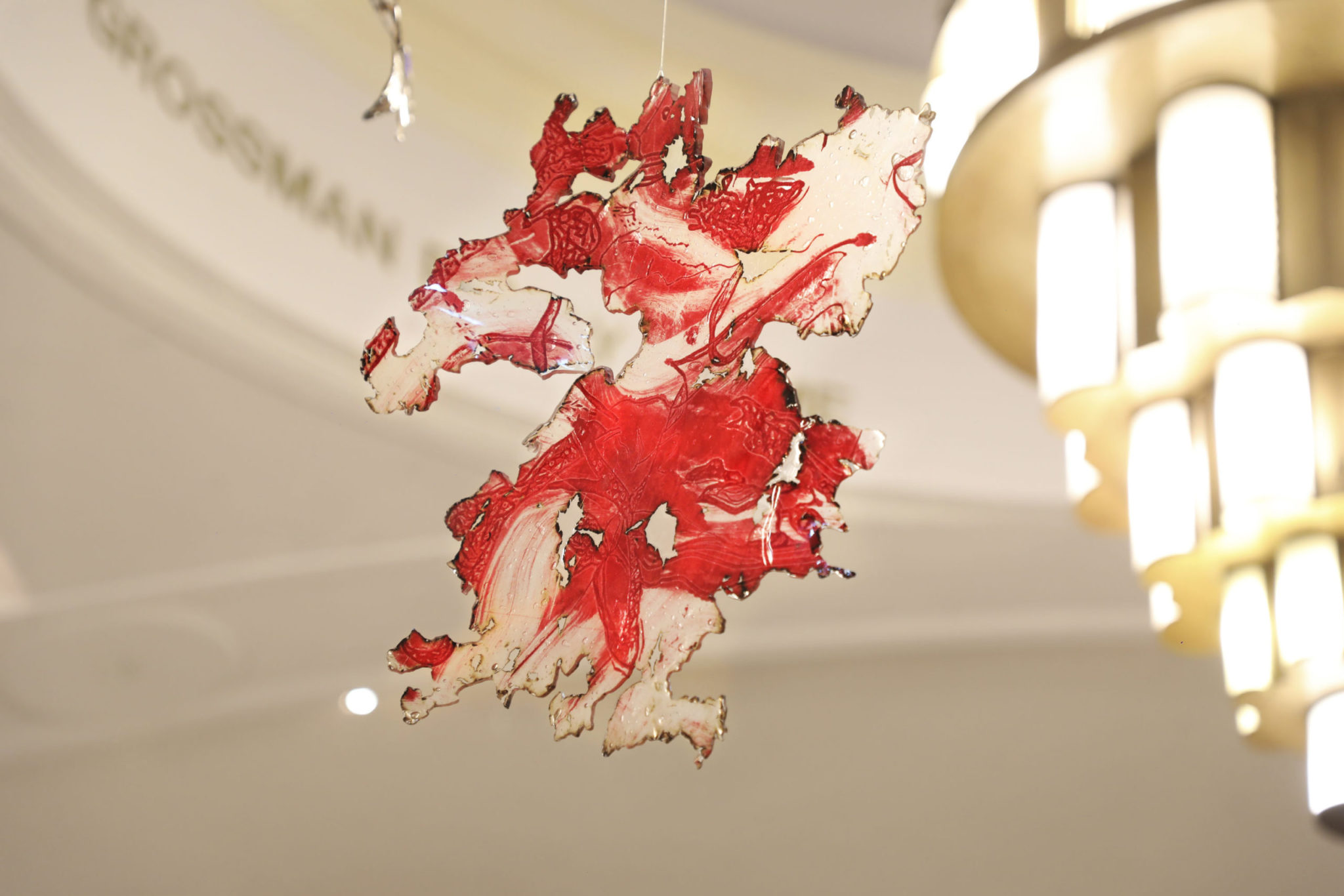 Mira Lehr's aerial art collection coming to Jewish Museum of Florida-FIU
Art lovers in South Florida will soon have a new collection to admire.
New York art collector Dr. Robert B. Feldman recently promised to donate an installation by Mira Lehr to the Jewish Museum of Florida-FIU. Worth $300,000 the installation Sacred Dreams includes more than 180 aerial sculptures that descend from the ceiling that are made of acrylic, ink, resin and burned and dyed Japanese paper.
"I am honored to donate this major work by Mira Lehr to the Jewish Museum of Florida-FIU," said Feldman. "This large-scale work now has a permanent home in the community for all to enjoy, including the millions of tourists that visit Miami Beach, at this beloved gem of a museum that is of historic importance in the Southeast."
Lehr has close connections to Miami Beach and is known for her abstract work that features imagery from the natural world made with unconventional materials. She grew up in Miami Beach in the 1940s, which inspired her work. She co-founded a co-ops for women artists in 1960, which lasted more than 30 years and earned her the nickname "Godmother of Miami's art scene." Her work is featured in museums such as the Getty Museum Research Center, the Smithsonian Museum of American Art, Frances Lehman Loeb Art Center, Museum of Contemporary Art in North Miami and others.
"I want viewers to feel like they are walking beneath an aerial garden of luminous, reflecting sculptures," said Lehr. "A holy garden of Light, that takes people out of the actual world and transports them onto a spiritual plane."
Adds Jewish Museum of Florida-FIU Executive Director Susan Gladstone Pasternack, "We are very grateful to Dr. Robert B. Feldman for this donation to the museum. Mira Lehr created this stunning installation, Sacred Dreams, specifically with the museum in mind as a result of a personal visit here. After Lehr spent time at the museum, she reflected upon the emotions and inspiration she felt and created these 183 aerial sculptures to interact with the light they create together with our stained-glass windows. The result is truly magnificent."
Sacred Dreams will become part of the Jewish Museum's permanent collection in September. Check out photos of the collection below.