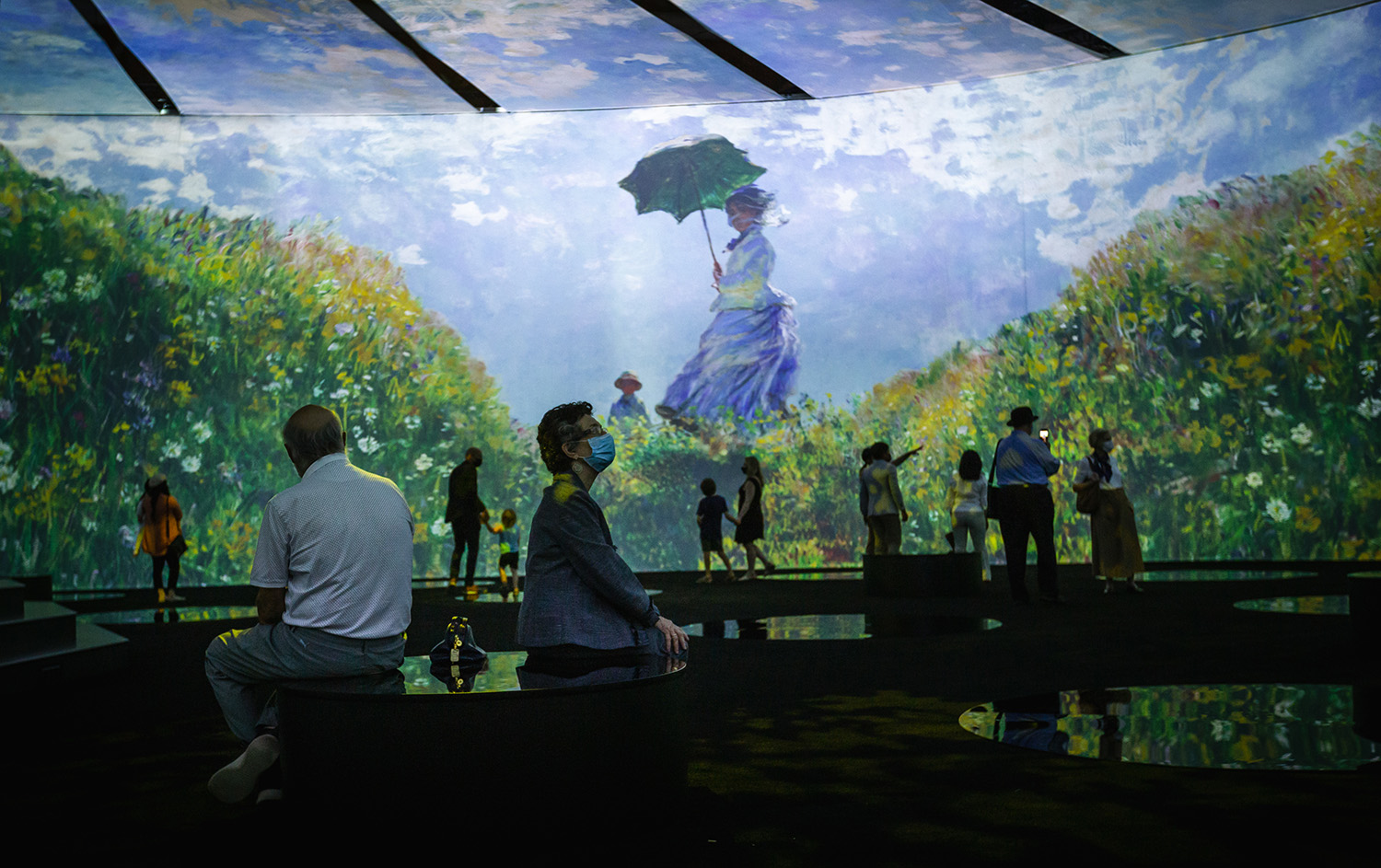 More Monet
Due to overwhelming demand, an immersive experience continues its run in Miami
Hot on the heels of "Beyond Van Gogh," the multisensory experience that sold over 2 million tickets worldwide, another legend of the canvas is having a moment.
This time, it's the work of Claude Monet, the famed French artist (1840-1926) and founder of impressionist painting, in the spotlight at Miami's Ice Palace Studios (1400 N. Miami Ave.). In fact, interest in the exhibit has been so great that its South Florida run is being extended through April 24.
So, why all the buzz? That's because more than 400 pieces are brought to life for "Beyond Monet"—including the artist's iconic Water Lilies series—with the help of cutting-edge projections, music and sound effects, and even voiceovers of Monet's thoughts and writings. Paquin Entertainment has staged the production in three distinct areas, encompassing a combined 50,000 square feet.
The exhibit is available Wednesday through Sunday from 10 a.m. to 7 p.m. There's even yoga connected to the exhibit on Thursdays at 8:30 a.m. Visit miamimonet.com for tickets and details.