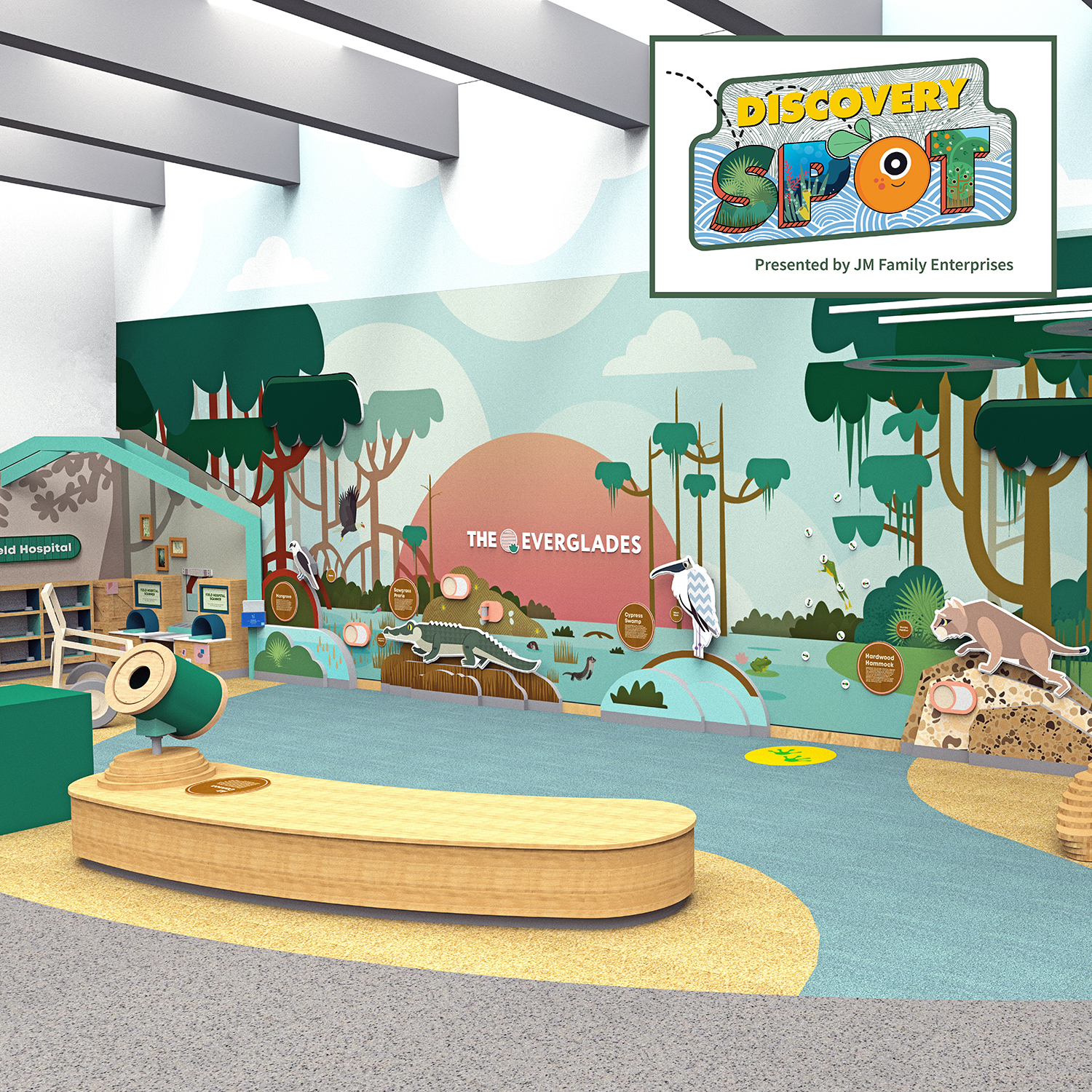 New Discovery at MODS
The revamped early childhood exhibit at Museum of Discovery and Science promises to stir the imaginations of youngsters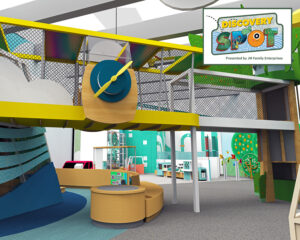 Over the past three decades, since moving into its downtown Fort Lauderdale digs in 1992, the Museum of Discovery and Science has welcomed more than 12 million guests to exhibits including the beloved Citrus Grove in its early childhood area. As president and CEO Joe Cox notes, the oranges in the grove "have been well loved."
But a reimagining of the museum's early childhood world promises to include far more than freshening the faux fruit.
When the permanent exhibit for children, from infants to age 6, reopens this summer as an expanded space (4,000 square feet) with a new name—Discovery Spot—families will find a thoughtfully constructed gallery where imaginations can run wild and youngsters and "take their first steps in science."
In addition to a revamped Citrus Grove—children will be able to pick oranges, lemons and limes; climb into the tree; hop into a plane for an aerial view; go into a juicing factory to sort the fruit; and even "deliver" the fruit in an electric Toyota truck [through a partnership with JM Family Enterprises]—kids can connect to nature in the Ocean to Air and Everglades areas.
"You'll see the research that's gone into the Discovery Spot, understanding how children learn to play and the cognitive skills gained by what seems like very simple experiences," Cox says. "An experience like the 'Cloud Climber,' for example, pushes children to be risk takers in a thoughtful, safe, planned-out environment.
"The Discovery Spot also comes back to core focuses at MODS, like environmental sustainability. We're seeing children at younger and younger ages becoming advocates for protecting the world around them. In our Ocean to Air area, we'll have a marine research station with [activities involving] coral reef restoration."
The new gallery is part of the strategic plan that MODS unveiled in 2020. Cox says the team conducted surveys, worked with focus groups, talked to museum members and worked with early childhood specialists in the community to create an enhanced space serves as more than a sampler for experiences children will find elsewhere at the 150,000-square-foot facility.
"One of the things that MODS does so well is getting children excited about learning," Cox says. "When you can encourage the key skills that science, technology, engineering and math instill, then the desire to learn grows."
Expect one of the most popular vignettes to be the Sketch & Release experience, where children can bring Florida native fish and sharks to life by digitally painting the species—and then releasing them into a digital ocean. The aforementioned Cloud Climber allows kids to safely walk the wings of an elevated biplane (that's protected with netting).
"Not only is the Discovery Spot open-ended enough so that each time you come back it's a new experience, but we'll be adding different programming," Cox says. "You might meet a local artist, one of our partners from an environmental organization—or even meet a real researcher talking about work they're doing in areas like coral reef restoration or Everglades preservation."
Visit mods.org to learn about current exhibits at the museum.