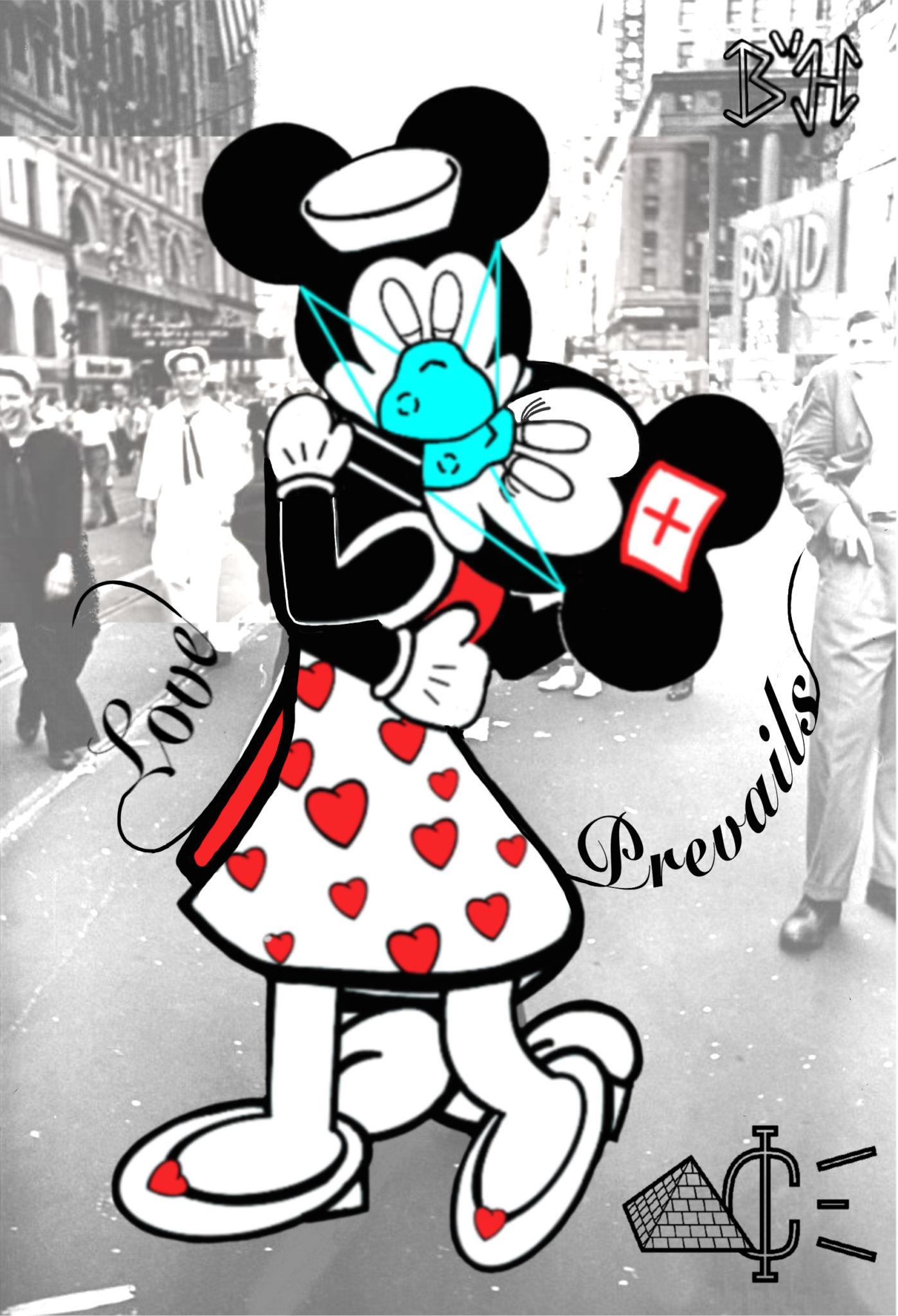 Love Prevails
By Chen H. Bitton and Joey Ace
About the piece: In this pop art computer image, Mickey and Minnie share a COVID-era kiss against the backdrop of Alfred Eisenstaedt's iconic World War II-era photograph from V-J Day in Times Square.
For more on the artists: aceartmovement.com; bittonart.com; paintingpicnik.com
The Q.U.A.R.A.N.T.I.N.E. Project
South Florida artist Chen H. Bitton has curated an online exhibition, auction and fundraiser that's set for June 13-18. The project brings together artists from different backgrounds and funnels the COVID-19 experience through their creative prism. The exhibition is merging with Artist Relief Tree, with much of the proceeds going to that foundation's fund for artists affected by cancellations due to the coronavirus. To review the artwork and bid on pieces during the auction, visit artistrelieftree.com/artgallery. Copies of the original works will be available after the auction.