On a Wednesday in May, Daniel Lawson walked out of his home to have dinner with his family and his girlfriend to celebrate her high school graduation. But when he walked outside, the 19-year-old saw lots of familiar and nonfamiliar faces outside his home of people standing outside his home.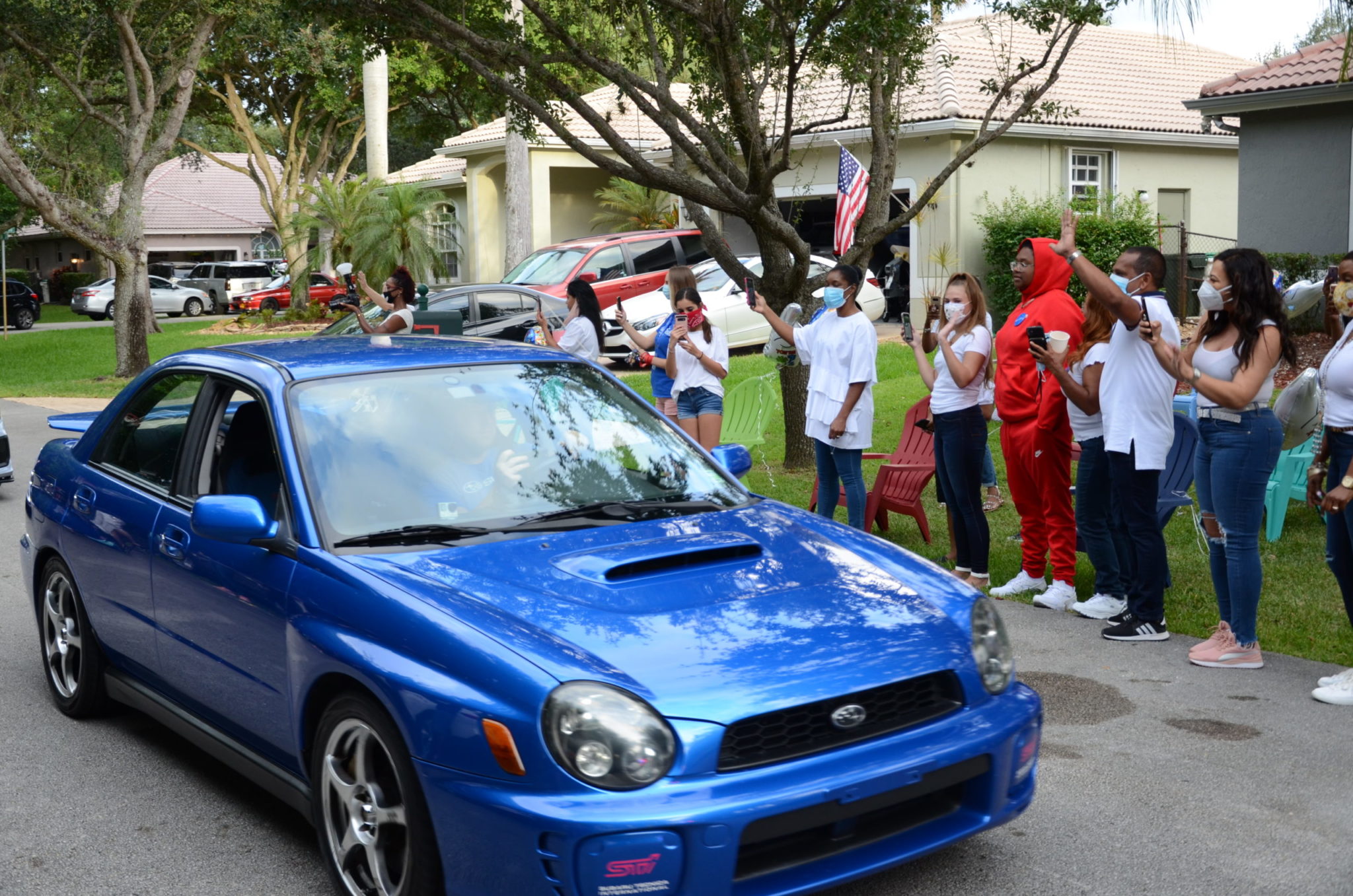 "I saw a whole bunch of people in white," he recalls. "They just told me to 'stand right here' and then a whole bunch of Subarus just started coming around the corner."
While people cheered and held signs, a long line of Daniel's favorite cars drove in front of his Coconut Creek home, led by a police escort.
"It was crazy," recalls Daniel, whose first car was a Subaru STI. He started loving Subarus when he became interested in rally races. "I was at a loss for words."
The surprise was a special gift from Make-A-Wish Southern Florida—as well as a taste of the excitement the organization has planned for Daniel, who has been undergoing treatment for T-cell lymphoma. His wish to visit the Subaru factory in Japan was stalled by treatment and then by the COVID-19 pandemic.
Because of his and other children's wishes being delayed, Make-A-Wish Southern Florida COO Richard Kelly says events such as the drive-by parade for Daniel are part of the organization's efforts to keep in touch with other "wish kids" who have critical illnesses until the wishes can be fulfilled. For Kelly, it was inspiring to see people come together to celebrate Daniel, especially those who didn't know him.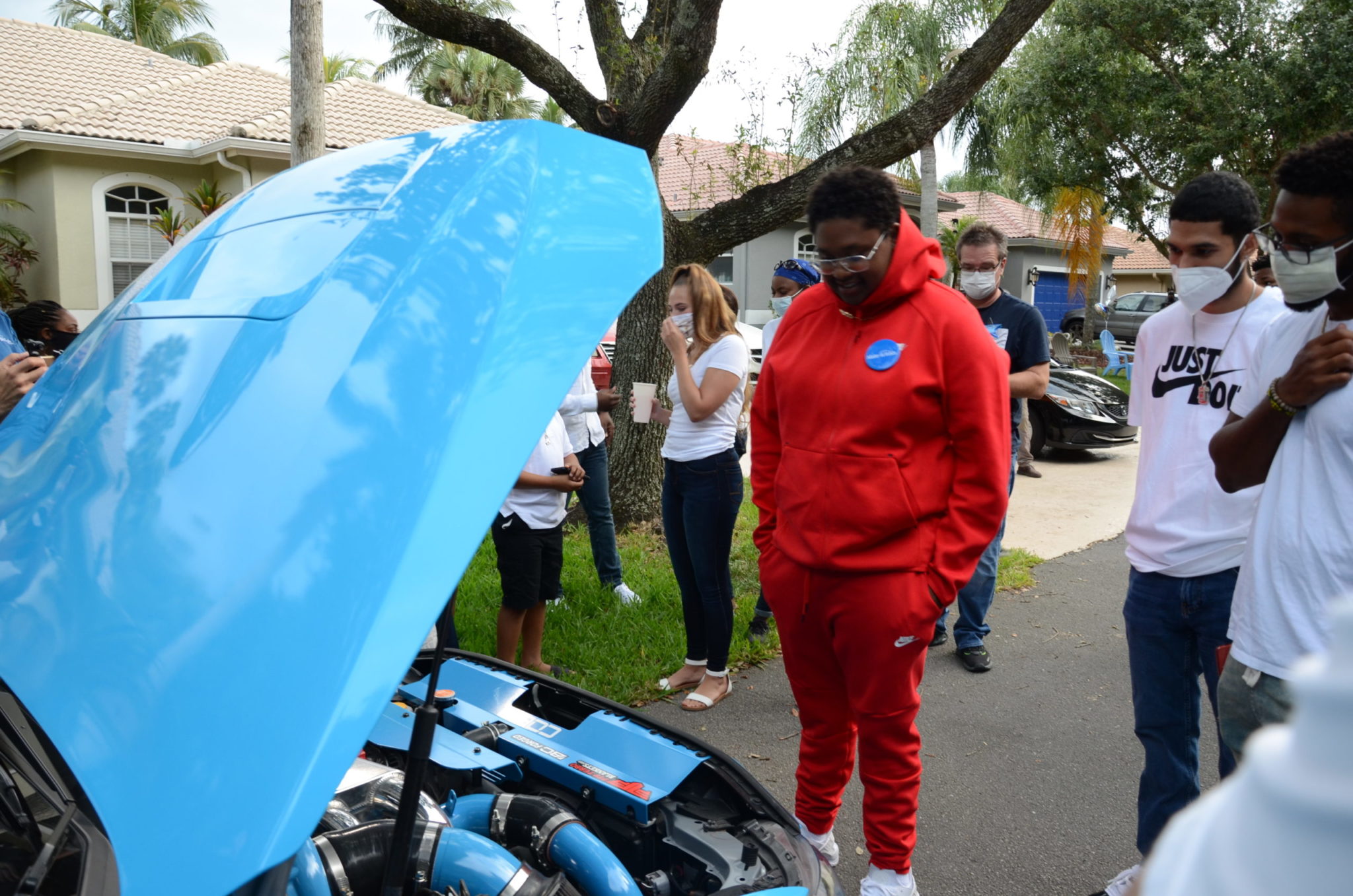 "At that time, we were deep into the pandemic. People were feeling sort of bummed emotionally," Kelly says. "… This was sort of a ray of sunshine in that—that people can be socially distanced, they can wear their masks, they can take all the precautions that they can, but we don't have to be bummed out. We can be happy for other people; we can feel joy."
That joy spread through Daniel's mother, Karen, as she recruited her friends, family members and neighbors even those she didn't know—for the surprise. She asked them to wear white to represent purity and health at the parade, which she says "made his summer a little brighter" after a year that included months in the hospital, surgeries and physical therapy.
"It brings joy to our hearts because he hasn't had that in a long time," she says. "I tried to care for him the best I knew how to and was instructed with this [the coronavirus]. So it was great to see Daniel smile and be out with his friends from elementary school. It was very nice."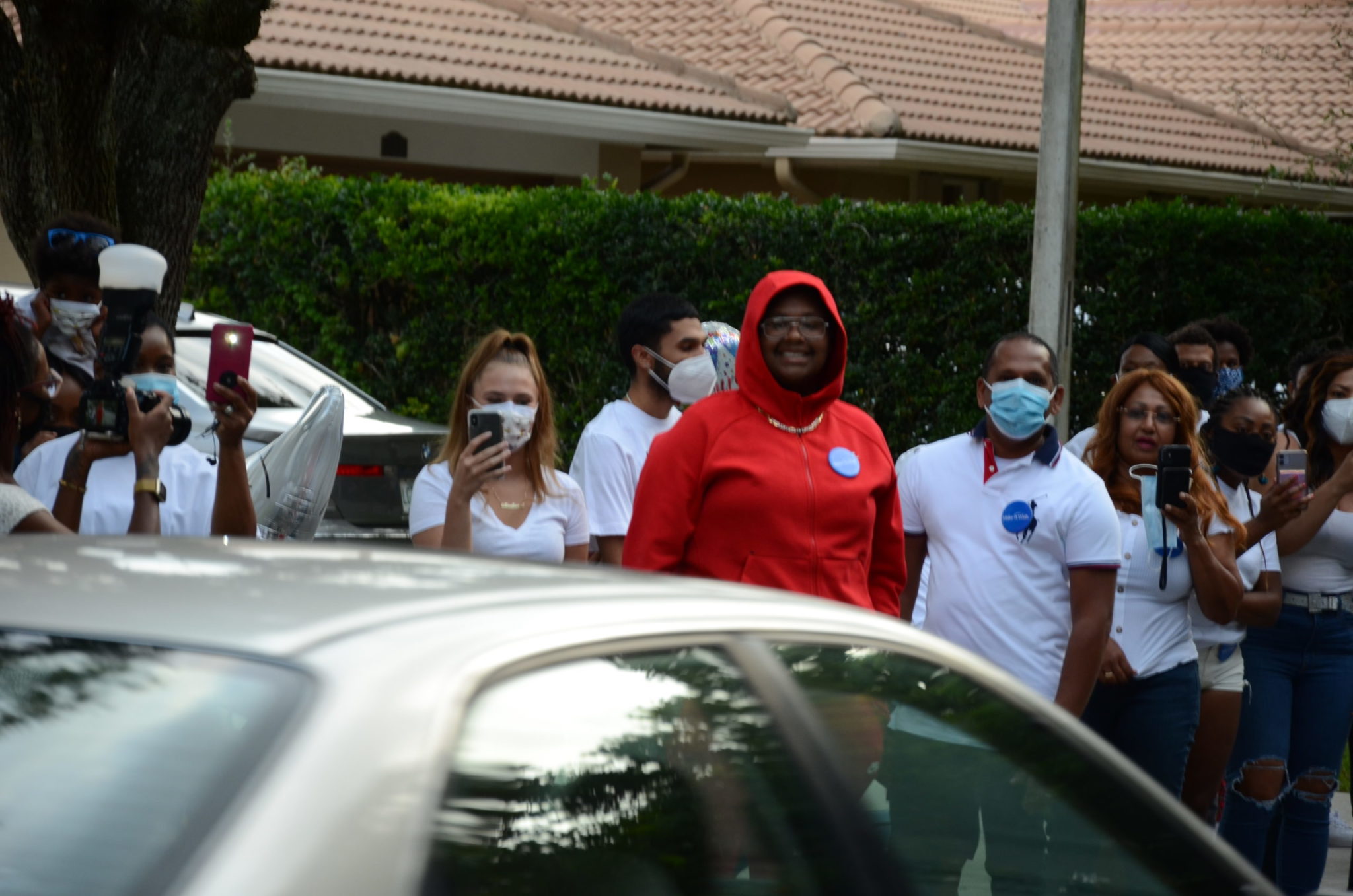 And until Make-A-Wish is able make his wish come true, Daniel has mementos of the day from North Broward Subaru Club and Subaru of Coconut Creek, including a 3D printed model of a 2004 Subaru STI, Daniel's favorite car. Not to mention the memory of the kindness of his friends and strangers.
"I saw some signs while the Subarus were driving by [that said] 'Keep fighting, Daniel.' Some people made their own signs and they were holding them out the windows," Daniel says. "… It was good [to know] that people care."