Alligators and horses and stormtroopers, oh my!
The line doesn't quite roll off the tongue quite like "Lions and tigers and bears." Still, the phrase speaks to a typical day of work at Alorè Event Firm.
As a luxury event planning and design business, Alorè's objective is to bring the client's vision to life. These days, there's no standard playbook when it comes to creating events—and more than half of our clients love to capitalize on that sentiment with unique themed events.
Themed events differ in that they center around a particular concept, idea or characteristic. A good theme can take your party from average to unforgettable, especially if you get creative with music, costumes and décor. For recurring events and event series, themes can help keep your programming fresh and attendees engaged.
But even though creativity is key with themed events, there are some basic tips that can help with processes and execution. So, let's plan a party.
To theme or not to theme: When we work with clients on the selection of a theme, our team considers their interests, their hobbies and intangibles that are special to them. A good theme should be reflective of the host or company's profile, and it should be relatable to the attendees.
For corporate clients, a well-selected event theme can help facilitate marketing efforts and push revenue targets for fundraisers. On a social event level, who doesn't love a good theme party?! Building your next birthday, anniversary or even wedding around a theme creates excitement for guests and delivers an extra level of fun to a special occasion. Themes can be ambiguous (broader ideas like "nature" or "nautical") or they involve a specific concept (like a "Great Gatsby" party or a "Toy Story" theme).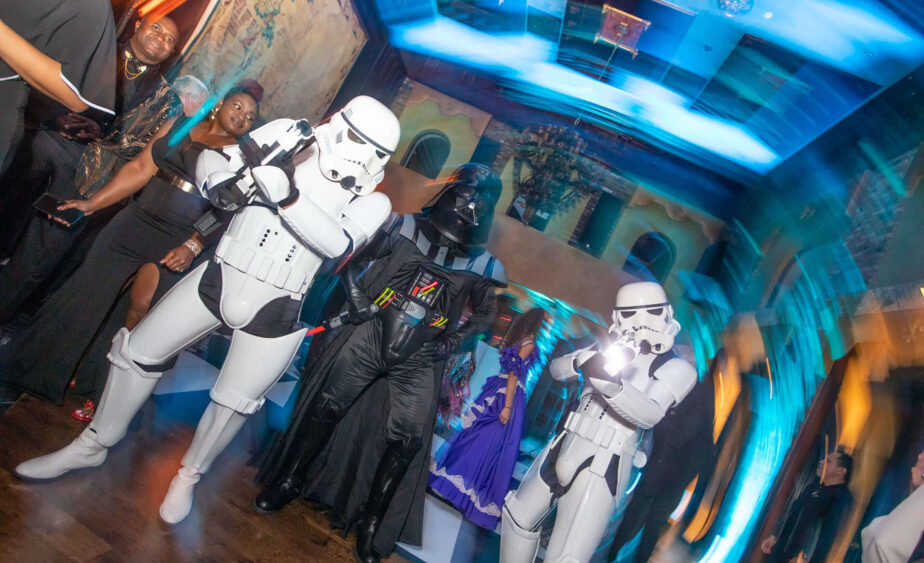 Location, location, location: Once you identify your theme, look for venues that elevate the concept. Choosing an appropriate venue is essential when it comes to creating the desired atmosphere. Whether it's a networking event, conference, birthday or intimate wedding, the venue should align with the overall theme and purpose of the occasion.
If you already have a venue selected, learn more about the limitations and overall ambiance of the space. Pick a theme that adapts well to the room and maximizes what the venue has to offer. Changing or decorating a venue can get expensive, so it's always suggested to choose a space that already aligns with your theme and vision.
If you have a venue in the woods, for example, does it really make sense to go with a nautical theme? But a "Winnie the Pooh" concept? Now, we're talking.
Money matters: It's easy to get caught up in event planning, especially when there is a great theme in the works. But before you add that five-tier cake and those live animal encounters to your next party, make sure you have a real budget breakdown and a realistic understanding of your expenses. Parties can get expensive. At Alorè, our top priority is to keep client events in line with the budget. Itemize your wish list and work on collecting realistic estimates of what you like before making formal commitments. Planning ahead allows you to pace out your payments and not feel stressed about potential last-minute details. Don't get carried away with bonus touches that blow up the budget without really adding much to the event. When in doubt, ask the experts. There are ways to realize a creative vision without breaking the bank.
It's in the details: Once you've outlined your needs, wish list items and budget, the fun can begin. For Alorè, the best part of planning any themed party is designing the atmosphere and decorations. Bringing any theme to life has its challenges, but if you have a good grasp of the venue, budget and goal you can nail down exactly what you need to get that job done.
Using design elements that complement the theme is key. Stick to creating a color board and some visual elements as inspiration so you have some kind of reference point. We love suggesting Pinterest to our clients; it's a free service and allows you to easily navigate a theme board. Next, create customized themed invitations. These can be emailed, mailed or even sent via text message.
Food is another way to elevate your event with creative elements that complement the theme. What about a hot chocolate station at your "Frozen" birthday party? Or a taco bar for your "Let's Fiesta" theme?
Décor doesn't have to be over the top. Choosing a few key areas as your photo-op moments and working in a few theme-specific accents are more than enough to provide a conceptual journey for your guests. Customized desserts, stickers, greeters, interactive stations and even custom-built props can transform a good event into one for the ages. But if that all sounds overwhelming, and you don't have professional event help, pick a few details you want to incorporate and revisit your budget to see how they fit.
Of course, no party is complete without music. Selecting songs or a playlist that is specific to the host or attendees in advance ensures a smooth event flow. Work on a few theme-specific songs if you wish, but focus on creating a song list that heightens the mood and creates a party atmosphere.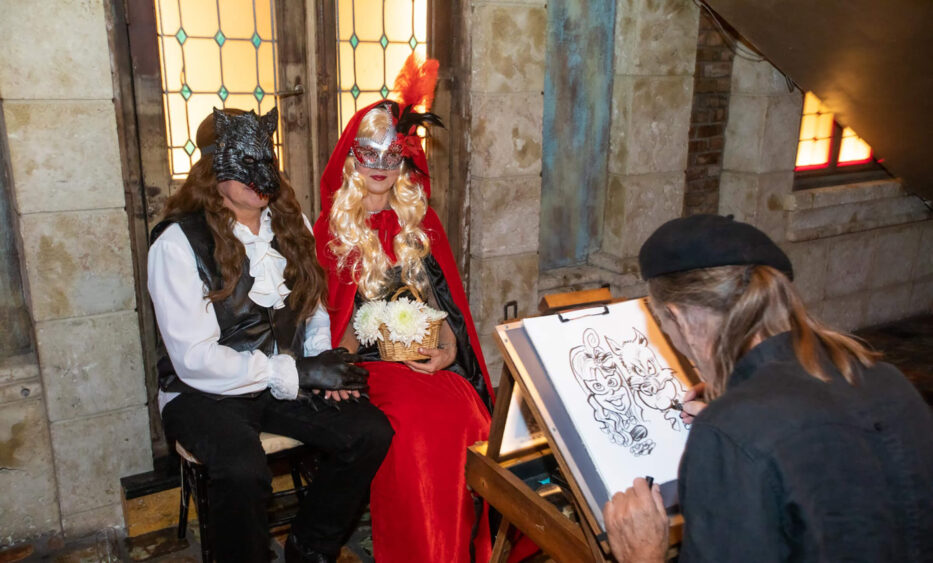 Your moment of Zen: After all that hard work—whew!—you deserve a me moment. If you have done your planning right (or if you hired a seasoned professional), you should be able to spend the last few weeks or days leading up to your event focusing on you. Make sure you have everything you need for the big day, find a great outfit (one that fits the theme), take a moment to reflect on your planning details, prepare any needed seating charts or floorplans, and find gratitude for making it to the finish line.
Remember a great party starts and ends with a great host. So, break out those dancing shoes and wear your best smile because no matter your next party theme, the greatest element is you!
About the Author
Anna Noriega is a celebrity event and wedding designer and founder of the award-winning Alorè Event Firm in Miami. Alorè produces events worldwide for luxury corporate brands, social clients and nonprofits. Alorè also hosts a variety of educational hands-on design workshops. To sign up for a workshop or to learn more about Alorè, visit eventsbyalore.com. Anna also owns The Pineland Cottage in Redlands, Florida. To learn more about the idyllic venue amid a forest preserve (perfect for events of 50 people or less), visit thepinelandcottage.com. Follow Anna on Instagram at @aloreeventfirm.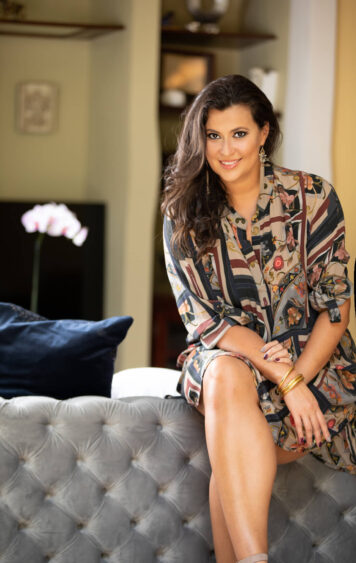 Main photo credit: Ivan Apfel