By the Numbers
In addition to celebrating 75 years, the Humane Society of Broward County boasts other equally impressive figures.
HSBC placed 6,791 dogs, cats and furry friends in 2017.
Its 33,000-square-foot, air-conditioned shelter, which opened in 1992, can accommodate 150 dogs and 150 cats.
Approximately 100,000 patrons visit the shelter annually.
More than 500 volunteers contribute some 64,000 hours each year.
More than 150,000 children and adults are reached through HSBC's education programs.
Pictured above: Dawn with Joey, who was 8 weeks old at press time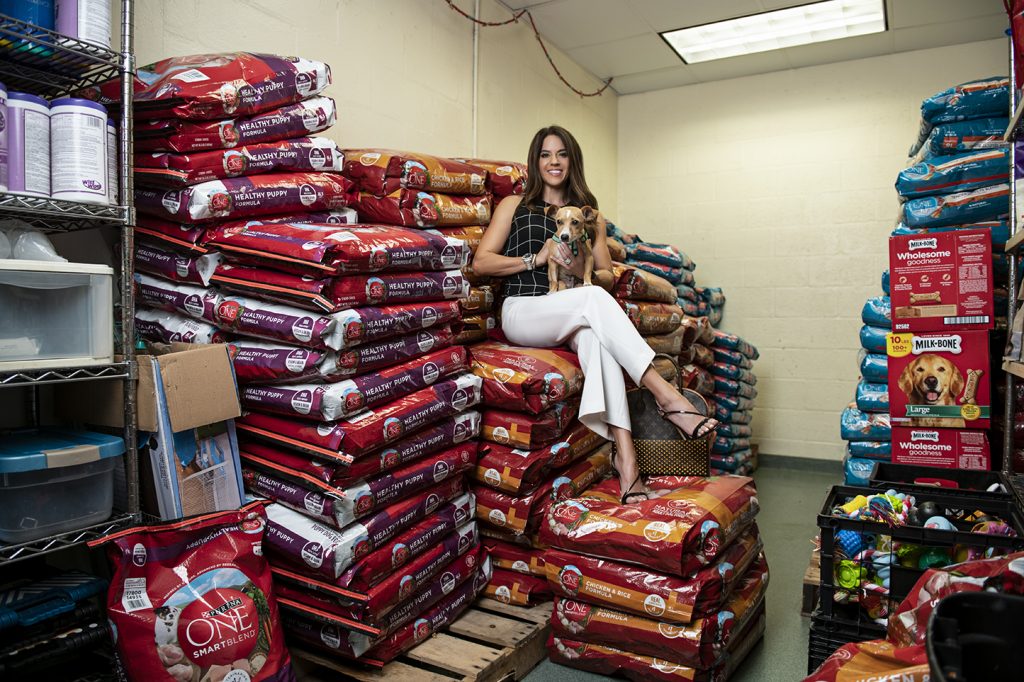 Did You Know?
• When pets are adopted from the shelter, the adoption fee includes spay/neuter surgery, microchip, heartworm test for dogs, leukemia test for felines, preliminary shots, flea/tick medication, a bag of Purina One pet food—and much more.
• HSBC's array of education programs includes: spring and summer camps; Daisy's Kids Club for children ages 6-13; a Teen Club that involves visiting with the cats and dogs and monthly chores; a Helping Hounds program for children ages 11-13 who need service hours for school; Book Pals, a program for children 6-15 that involves reading to the dogs; a monthly Seniors Club, where members do projects for the animals.
• HSBC has cooperative programs with organizations throughout the county, including Boys & Girls Clubs, Broward County School District, Junior Achievement of South Florida and Women in Distress.
• The Humane Society's animal assisted therapy program helps children and adults with special needs—or those struggling with life's stresses. Animals visit retirement homes, hospitals, hospice units, foster homes and other facilities. In addition, its Snuggle Delivery program provides an hour of stress-free time to employees at local companies through interaction with adoptable puppies and kittens.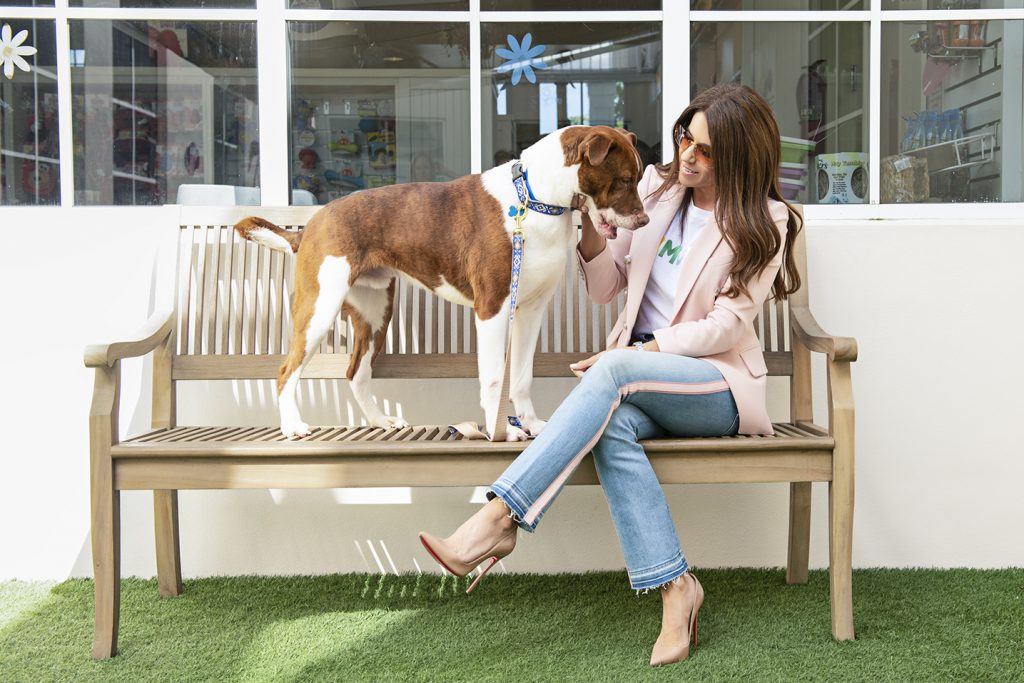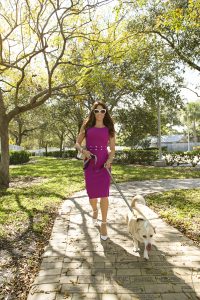 About Dawn Dellapina
After a prolific career in the financial services industry, the Fort Lauderdale resident now devotes much of her free time to her work with the Humane Society and its fundraising affiliate, PAWS (Pets Are Worth Saving). Dawn has been on the PAWS board for the past eight years and currently serves as its vice president. "One of the things I most love about the Humane Society is that there's a beautiful human side to the shelter," she says. "We educate children, we have summer camps, there are people [of all ages] who volunteer. I get choked up thinking about what happened in Parkland [last year], but I love the fact that we had our therapy dogs there to help. Yes, our main focus is animals, but the Society really is about the community."
Credits
Photographer: James Woodley
Location: the Humane Society of Broward County
Model: Sheryl Maher, co-chair of the PAWS Havana Nights gala
Creative direction: Melanie Geronemus Smit
Copy: Kevin Kaminski
Art direction: Evelyn Suarez