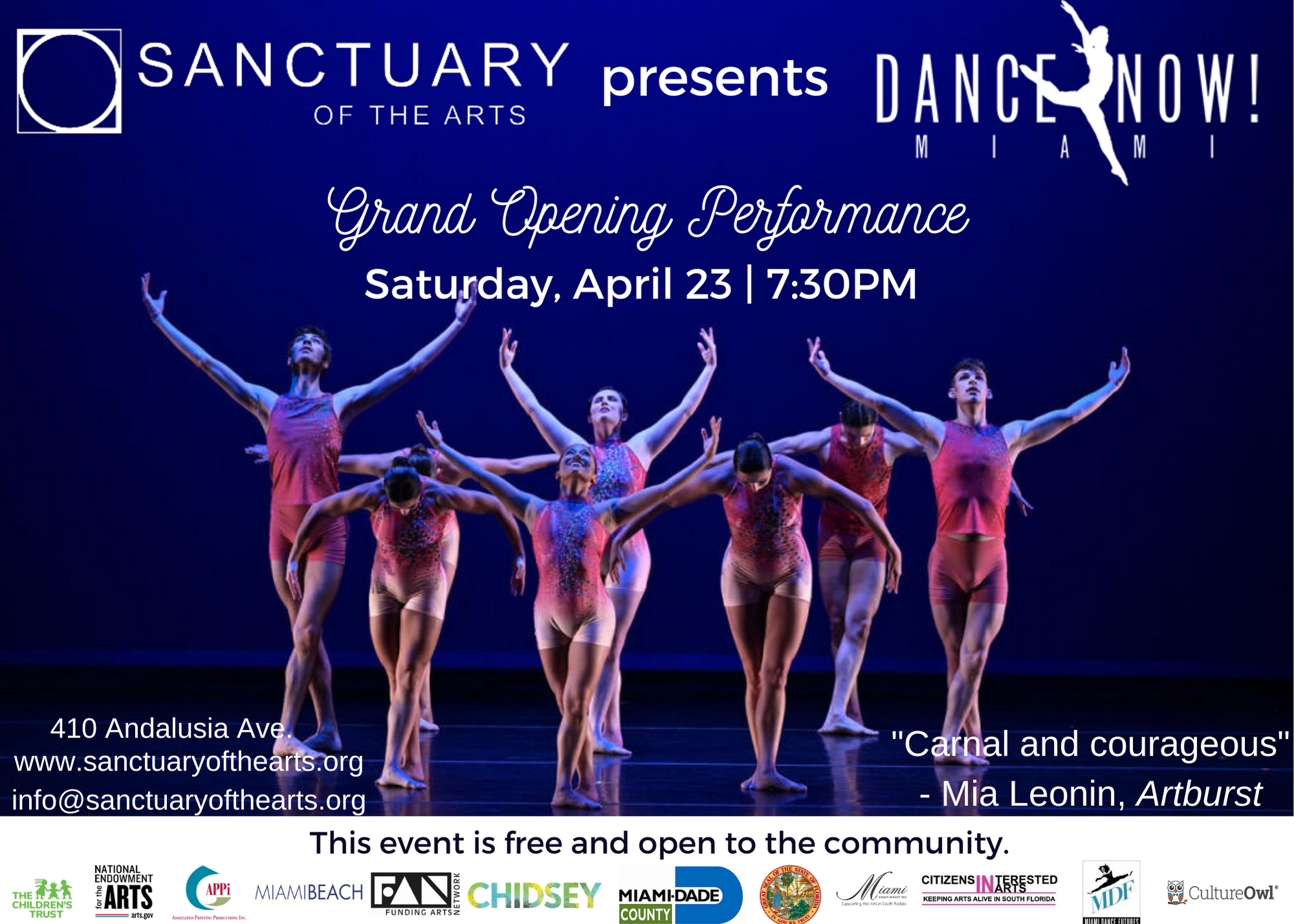 Sanctuary of the Arts to Host Free Grand Opening Performance
The celebration honors the new performing arts organization based in Coral Gables
The Sanctuary of the Arts, a new performing arts organization based in Coral Gables, will host a variety of free concerts, family fun events and free jazz and modern dance classes during its grand opening weekend from April 22 to April 24. The performing arts center plans to host international, national and local performing artists and invest heavily in local arts education and community events.
Over the last few months, the Sanctuary of the Arts has held various soft openings featuring open jazz dance classes with instructor Richard Amaro, a reading by Jeff Epstein biographer Julie Brown, educational and community events featuring Grammy-Award winning violinist Joshua Bell, and recently featured a sold-out Evening with Presidential Inaugural Poet Richard Blanco.
Mike Eidson is the founder and creator of the center, which plans to host renowned artists and provide arts education to help develop up-and-coming artists. Eidson is an experienced trial lawyer and real estate mogul who's always wanted to create a performing arts center for the local Miami community.
The building housing Sanctuary of the Arts is in a former Christian Science church located at 410 Andalusia Avenue that is being transformed into a theatre and performance studio space. Eidson also purchased another empty church in Coral Gables and is refurbishing it into a satellite location for Sanctuary of the Arts. Sanctuary of the Arts also houses the Miami Chamber Music Society, which Eidson created and operates and Rafi Maldonado-Lopez's Inter-American Choreographic Institute, which presented Men Who Dance at the Broward Center in 2021 and 2020.