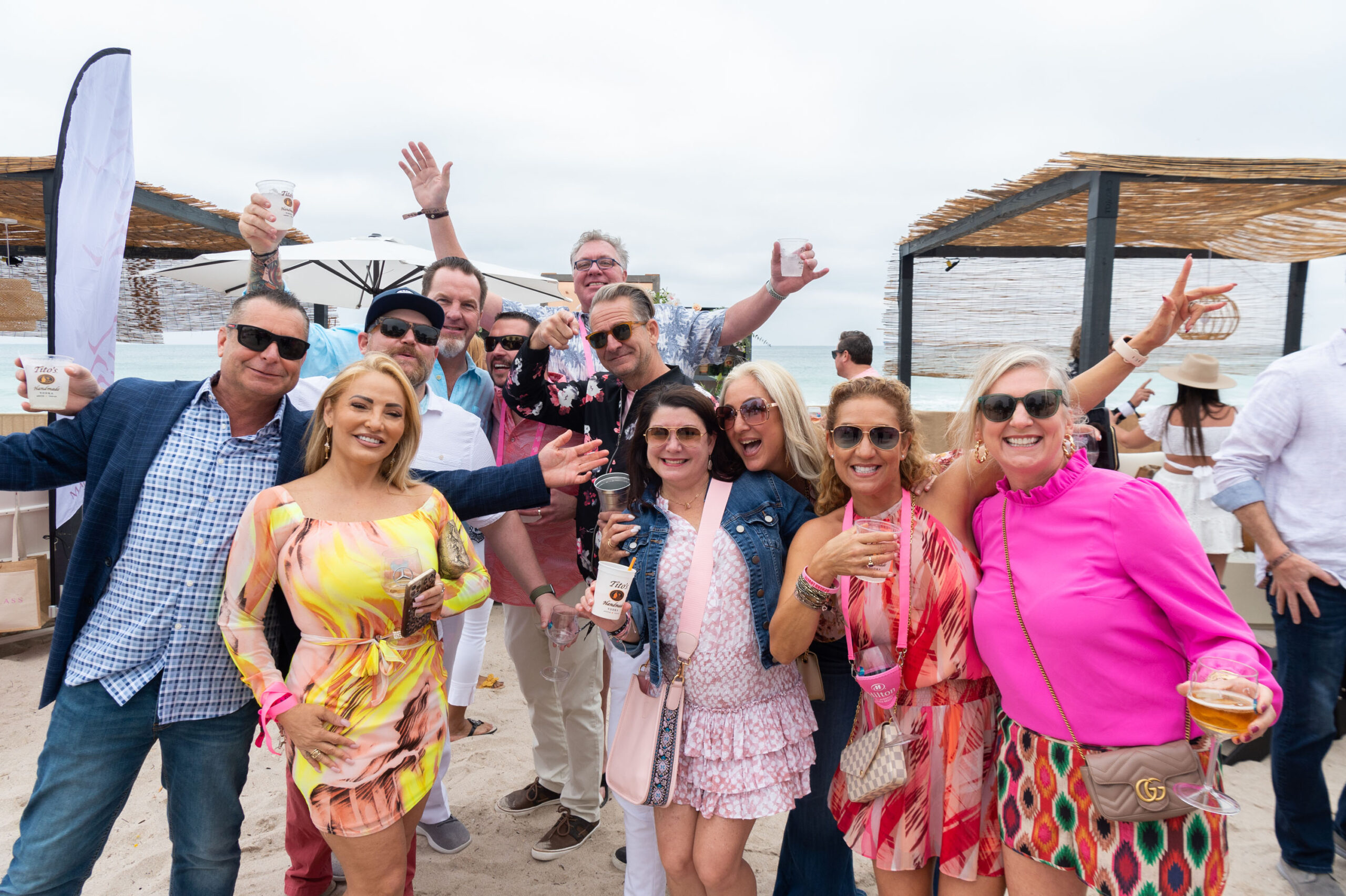 SEAGLASS Rosé Experience Returns to Fort Lauderdale Beach
The event benefits AutoNation's DRV PNK Cancer Research initiative
The 3rd annual AutoNation SEAGLASS | A Fort Lauderdale Rosé Experience presented by The Hilton Fort Lauderdale Beach Resort (SEAGLASS) will return to Fort Lauderdale Beach from Jan. 20 through Jan. 23. The three-day experience features over 30 rosé concoctions from global wine regions. Guests can also enjoy a wide selection of wine, spirits and craft beer selections. The other highlights will be surprise guest chef appearances, live beats by DJ Anna De Ferren and performances by The Collektives, Spred the Dub and more. Proceeds from the weekend event will benefit AutoNation's DRV PNK cancer initiative, which has raised more than $35 million to support cancer research and treatment across South Florida.
"Rosé is more than another wine; it's a lifestyle," Carlos Suarez says, Founder of SEAGLASS. "Fort Lauderdale's coastal environment, dynamic cultural scene, and year-round ocean breeze create the perfect canvas for this immersive rosé experience. Each year, SEAGLASS keeps getting better, and we just love seeing so many locals and visitors alike joining together for a great cause with a weekend full of beautiful wine, food, music, and community."
Tickets are on sale now, starting at $125 for general admission (standard access, all-inclusive food and beverages); $200 for VIP admission (early access, designated VIP area with bar, exclusive bites & sips); and $5,500 for a private cabana (private lounge seating, 10 VIP early access tickets, full access to VIP area, sponsored bottle service). Event days and hours are from 7 p.m. to 10 p.m. Friday, Jan. 20, 2023 (doors open at 6 p.m. for VIP ticket holders); from 1 p.m. to 4 p.m. Saturday, Jan. 21 (doors open at noon for VIP ticket holders); and from 2 p.m. to 5 p.m. Sunday, Jan. 22 (doors open at 1 p.m. for VIP ticket holders).
Along with the fundraising initiative, all vendors, suppliers, and sponsors taking part in SEAGLASS are committed to ocean conservation and supporting environmental cleanups by implementing sustainable products.
For more information or to purchase tickets, please visit seaglassexperience.com and follow @SeaglassExperience on Instagram, Facebook, and Twitter. For sponsorship opportunities, contact: [email protected].