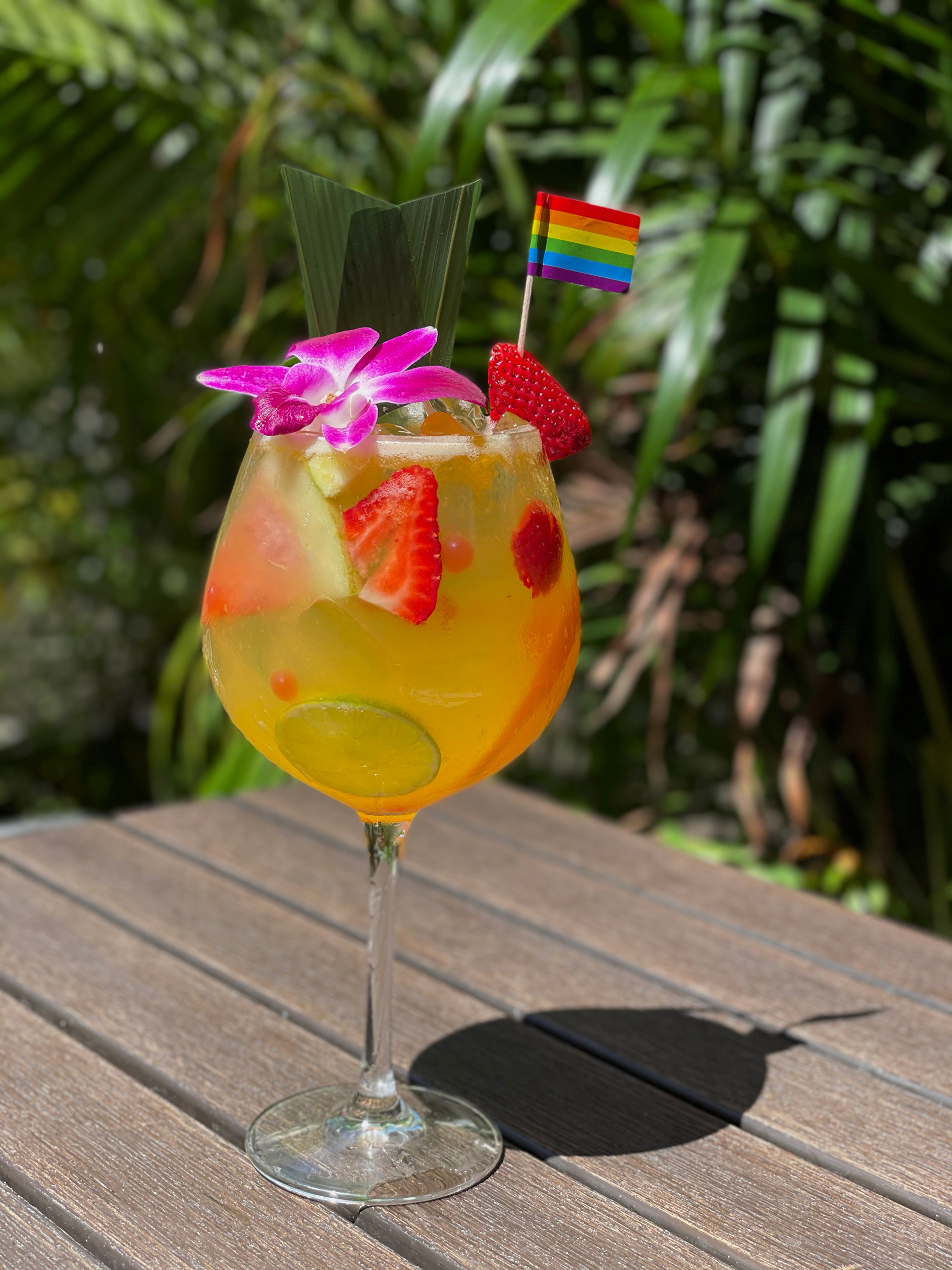 Show of Pride
Three Miami hot spots offer food and cocktail specials connected to Pride Month
Pubbelly Sushi locations throughout Miami-Dade County are putting a benevolent spin on a new drink offering in honor of Pride Month.
The recently introduced Passion Fruit Sangria ($16) combines Sauvignon Blanc with passion fruit foam, lime juice, club soda, and seasonal fruits mixed with the Japanese candy Boba. The popular restaurant chain (pubbellyglobal.com) with locations in Aventura (19565 Biscayne Blvd.), downtown Dadeland (8970 SW 72nd Place), Brickell City Centre (701 S. Miami Ave.), and Miami Beach (1424 20th St.) is donating a portion of sangria sales to SAVE (save.lgbt), the South Florida organization dedicated to protecting people in the LGBTQ community from discrimination.
Two other Miami restaurants are offering similar Pride Month specials. Tanuki (1080 Alton Road; tanukimiami.com) is rolling out a Truffle Rainbow Roll and a Pride cocktail. Meanwhile, '80s 305 Bar, the backroom weekend night spot at Café La Trova (971 SW Eighth St.; cafelatrova.com) is serving a special cocktail on Fridays and Saturdays. Both places are donating proceeds (100 percent of the special cocktail sales, in the case of Café La Trova) to Pridelines (pridelines.org) and its ongoing mission to educate and empower LGBTQ youth.