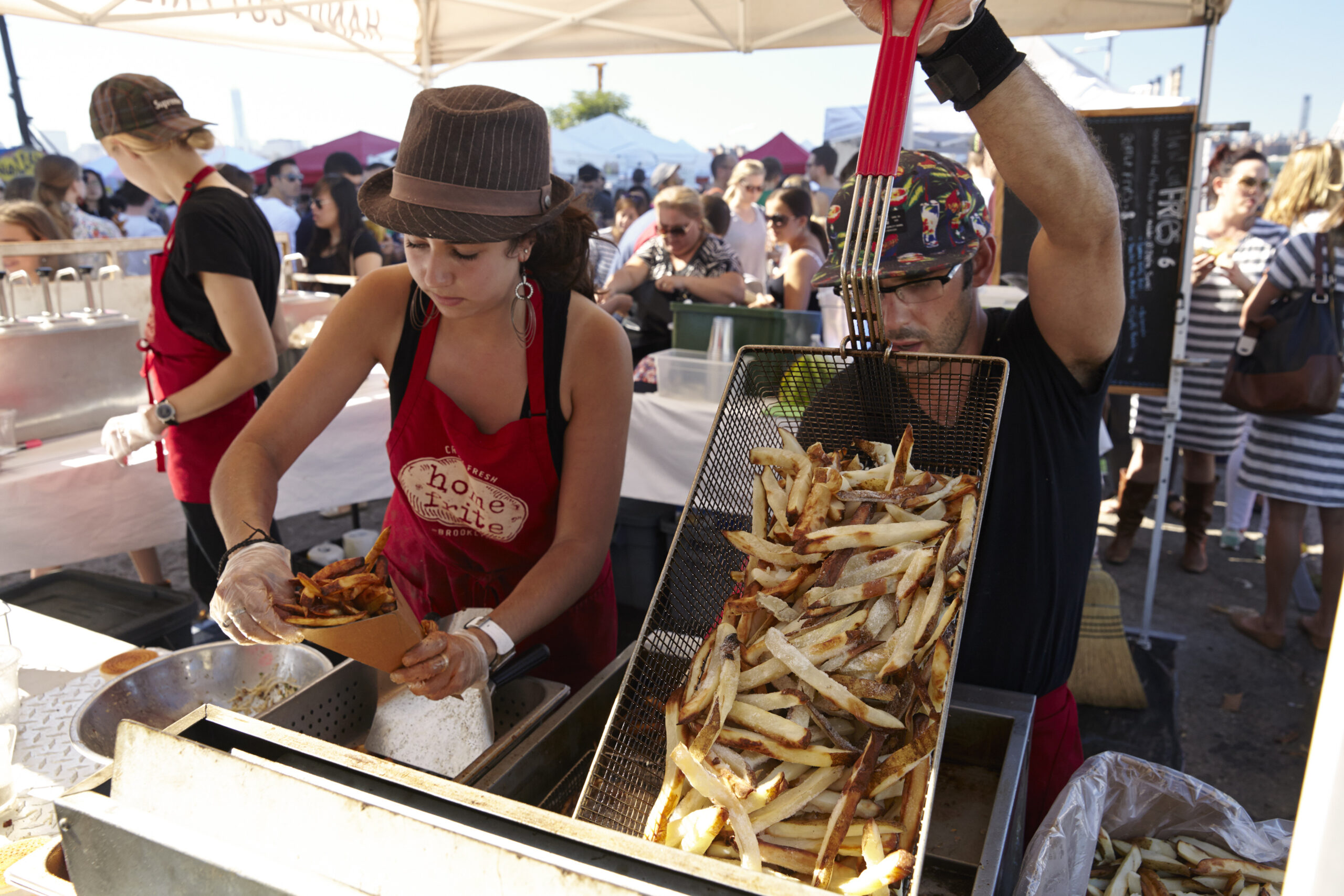 Smorgasburg Miami to Debut in Wynwood in March
The popular open-air food market has locations in Brooklyn and Los Angeles
One of New York City's most trendy destinations will be coming to Wynwood when Smorgasburg Miami launches at 2612 NW Second Ave. in March of this year. Smorgasburg, the largest open-air food market in America, debuted in the Brooklyn neighborhood of Williamsburg in 2011 and quickly began attracting nearly 10,000-weekend visitors looking for an afternoon of eating, drinking and socializing.
Along with providing food and drinking options for visitors, the Smorgasburg also helps provide an affordable venue for food vendors wanting access to a large audience to try new food concepts without the costs of a traditional brick-and-mortar restaurant. The concept's success in Brooklyn led to a Los Angeles expansion in 2016, with satellite locations in Jersey City and Lower Manhattan and annual pop-ups in Sao Paulo and Japan.
"Over the past couple of years, the culinary scene of Miami has evolved at a breakneck pace," says Gaston Becherano Cohen, the owner of Omotenashi Group, a hospitality collection featuring Aventura Gardens Market, Bonsai Café and Motorcycle Matcha, who helped bring Smorgasburg to Miami. "There are dozens of new underground food concepts in Miami that are top-class. We are bringing Smorgasburg to Miami to provide the right spotlight and conditions for these vendors to flourish and grow and to build a market that represents the talent and diversity of the South Florida food scene. At its core, Smorgasburg allows vendors to launch their own successful food concept without having to take the risk and undergo the headaches associated with opening up a brick and mortar."
Smorgasburg Miami will be open on Saturdays from 11 a.m. to 6 p.m. and will be located in the epicenter of Wynwood — adjacent to the Wynwood Walls; the 50,000 square-foot park-like setting will ultimately host 60 food vendors and about 10 retail vendors. Visitors will enter Smorgasburg on either NW Second Avenue or 26th Street, with vendors positioned around the perimeter of the space with central seating comprised of different colored picnic tables. The bar area will have separate seating located on the South West corner of the market. Some of the confirmed vendors include:
More vendor openings for Smorgasburg Miami are still available and applications can be submitted here. For more information, please visit www.smorgasburgmiami.com.