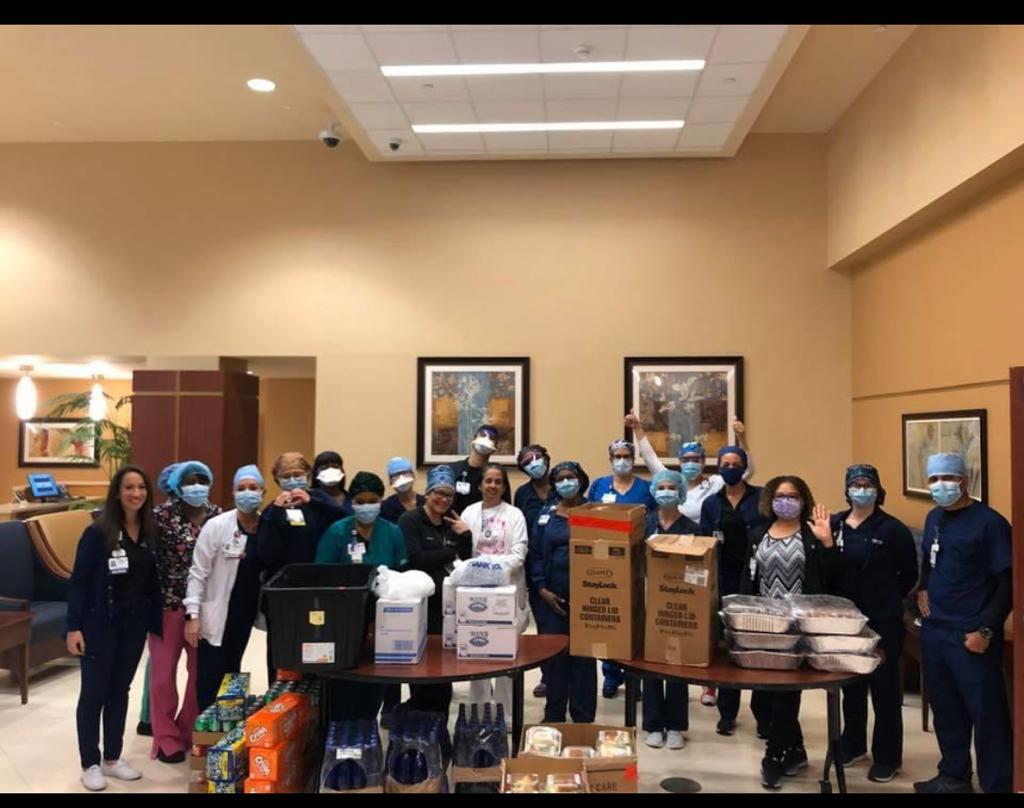 Saying thanks. This month, Weston resident Sandra Mattsson, managing broker at ONE Sotheby's International Realty's Weston office, and her colleagues united to reach out to local hospital workers. They've partnered with local restaurant Bolay to prepare box meals for about 250 day shift and night shift health care workers and cleaning staff every week at Memorial Hospital West (pictured left and above).
"These days, it's all about gratefulness, giving and being kind, and that's what we should focus on," says Mattsson. "My son had cancer when he was 11, so I really have respect for nurses and health care workers."
In giving back to health care workers, Mattsson says she is doing what she hopes others are doing for her daughter, a medical student at Harvard University who is volunteering at Massachusetts General Hospital. With more than 60 ONE Sotheby's employees pitching in funds to the effort, the office has gained perspective on gratitude.
"It makes the whole office feel good," Mattsson says. "I feel that we've bonded a lot during this period. Hopefully, after all this passes, we realize that we need so little really."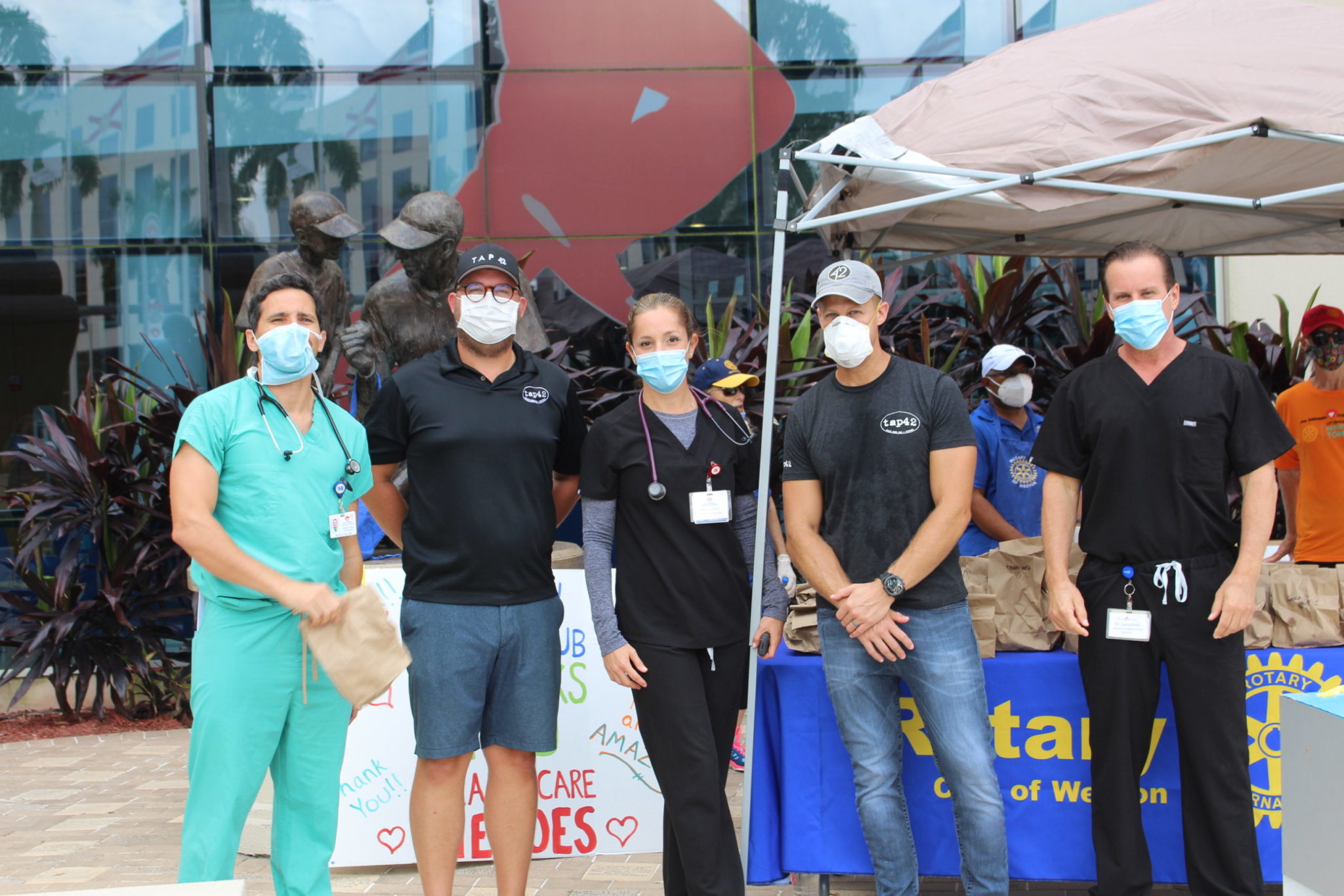 Feeding the Front Line. As part of the Rotary Feeds the Front Line, Rotary Club of Weston gave lunch to the 450 employees of Joe DiMaggio Children's Hospital. The Rotarians distributed box lunches prepared by Tap 42, while taking precautions, on April 24, in the initiative that has also fed residents in need and supported local restaurants and catering businesses (pictured above). The initiative, started by has reached nearly 1,500 frontline workers and 100 families and was started by Michael Freedland of Freedland Harwin Valori, PL with his son and daughter.
"It's heartwarming to see the Rotary Club of Weston come together so quickly and find ways to help the community while also staying safe and social distancing. With people in our community not knowing where their next meal is coming from because of COVID-19, we wanted to find a way to feed those families," he says.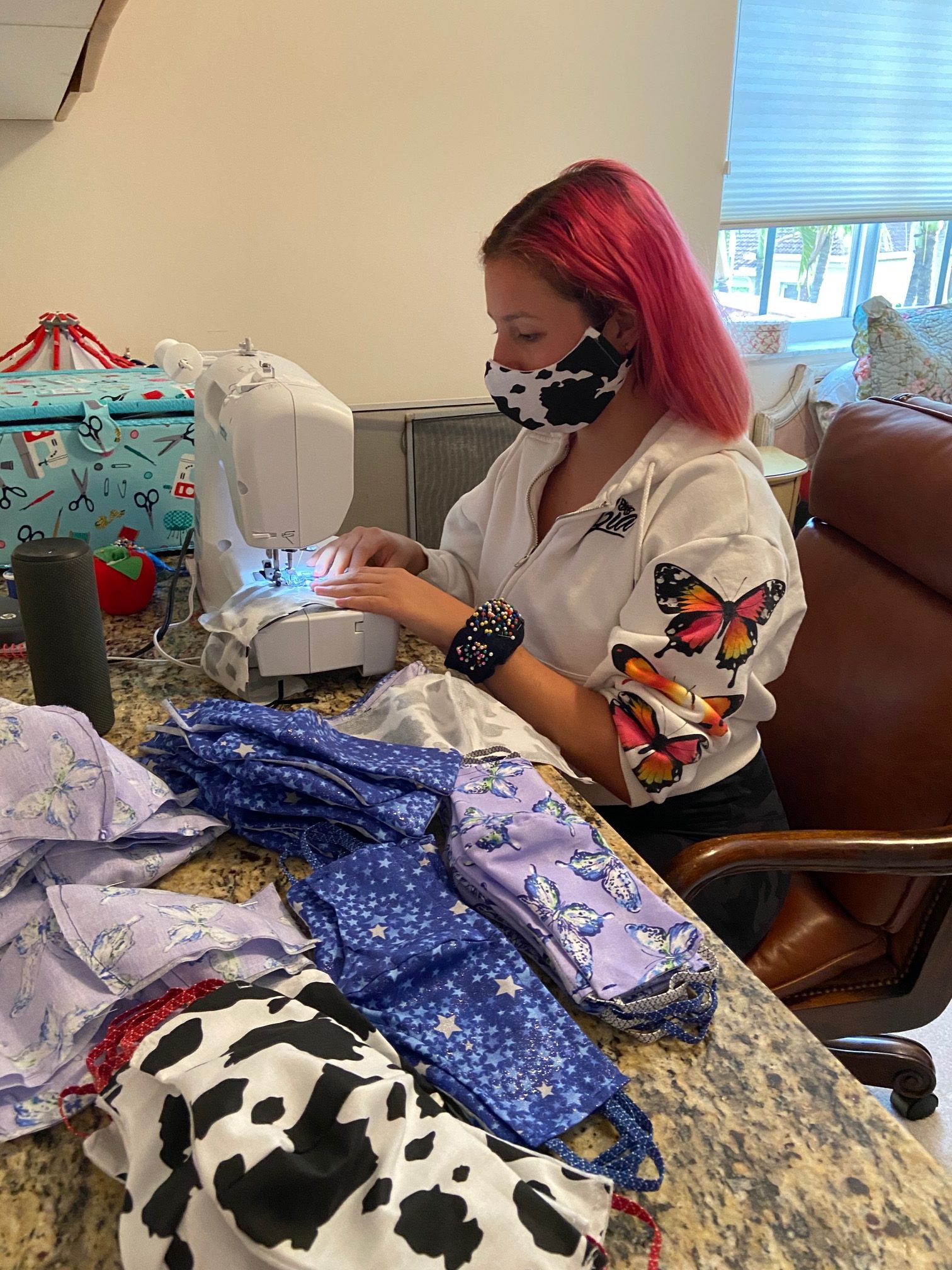 Making masks. NSU University School student Minnie Rosenblum has made more than 300 masks for local adult communities such as The Palace Suites in Kendall and The Palms in Weston. The junior, who picked up sewing seven years ago, used stylish prints such as cow print, butterfly print and stars.
"I just like helping others and hope these brighten someone's day," she said.