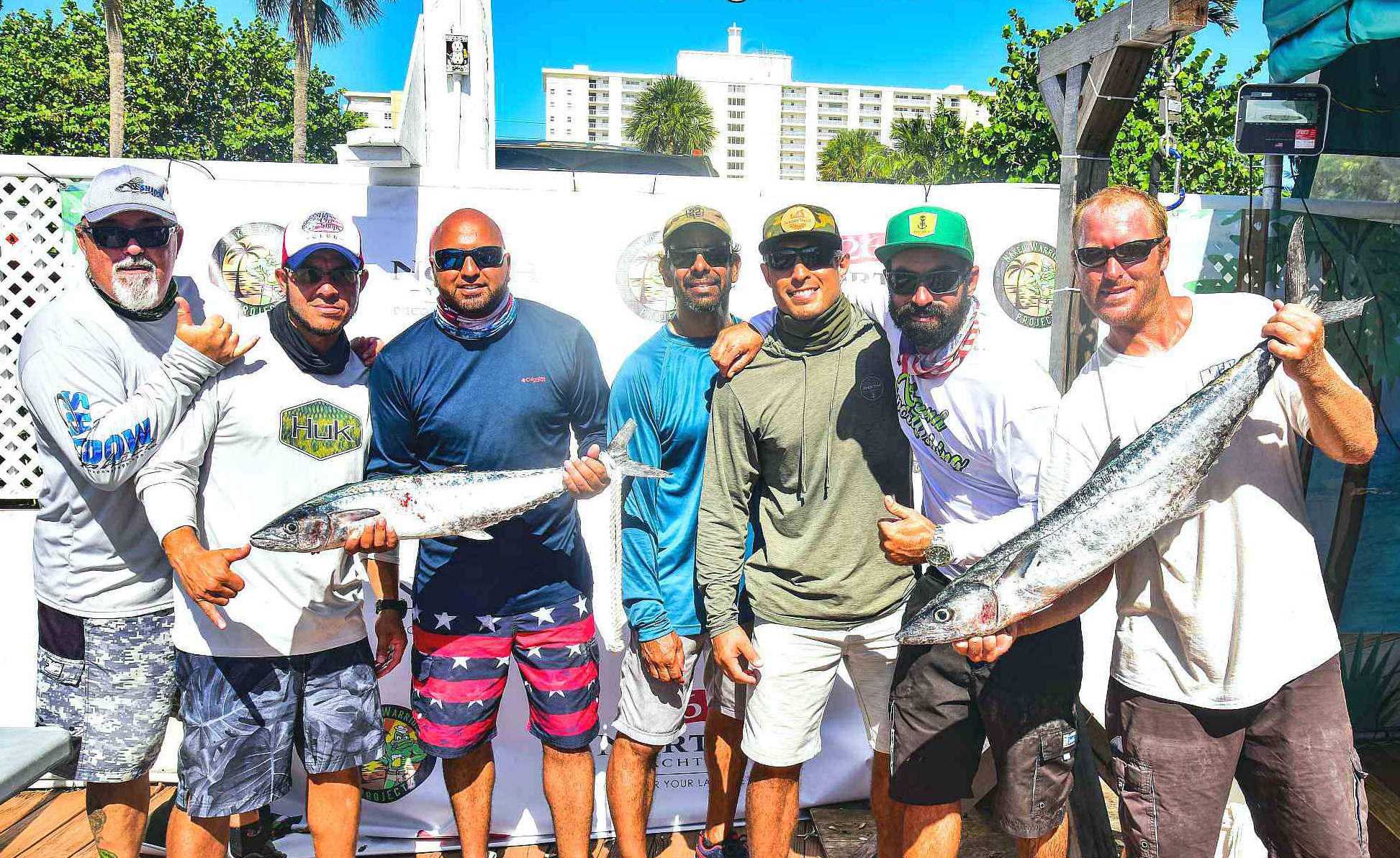 Save the Dates
Organizations throughout the region are hosting major events and fundraisers in April
1.3 With Me for Autism (April 2-13): The Dan Marino Foundation is partnering with Walgreens on a 12-day challenge that kicks off on April 2, World Autism Awareness Day. Participants in this virtual fundraiser are encouraged to connect with friends, family and co-workers to support autism awareness through a 1.3-mile run/walk. Visit danmarinofoundation.org/walkforautism to register.
Relay for Life (April 24): The American Cancer Society's fundraising event for Parkland, Coral Springs, Margate and Coconut Creek invites cancer survivors and caregivers to attend this "contactless" celebration at the Parkland Equestrian Center (8350 Ranch Road). The drive-in event (participants will be in their cars for the duration) runs from 6 to 8 p.m. Visit relayforlife.org/parklandfl to register.
Naked Warrior Project Fishing Tournament (April 24; pictured above): The third annual event to benefit injured Navy SEALs and support the families of fallen SEALs will launch from the Sands Harbor Resort and Marina in Pompano Beach (125 N. Riverside Drive). Local resident John Owens, a retired SEAL, started the Naked Warrior Project to honor his brother Ryan, a SEAL who was killed in action in 2017. Visit nakedwarriorproject.org to register.
Walk Like MADD & MADD Dash (April 25): The most successful grassroots in the history of Mothers Against Drunk Driving returns with an in-person, socially distanced 5K race at Huizenga Plaza in Fort Lauderdale. Participants also can complete a virtual race on their own between April 25 and May 9. It's the 10th anniversary of an event that has raised more than $2 million for MADD initiatives. Visit walklikemadd.org/fortlauderdale for details.
Magnolia After Dark (April 29): United Way of Broward County's Women United network presents its own 10th anniversary celebration, an "Engines Off, Party On!" gathering at Seminole Hard Rock Hotel & Casino's Oasis parking lot in Hollywood. The socially distanced drive-in event includes a keynote address by Olympic gold medalist Dominique Dawes, part of the U.S. gymnastic team's famed "Magnificent Seven." Cathy Donnelly, director of Community Relations for the Castle Group, will be honored as the Woman of Inspiration. Visit unitedwaybroward.org/magnoliaafterdark for details.
South Florida Heart Ball (April 30): The American Heart Association's annual fundraiser to drive science/research and raise awareness goes digital this year. The one-hour event promises to honor local heart heroes and include the always-popular auction. Call 954.364.5015 or visit sflheartball.heart.org for additional details.