Chip Falkanger
Broker Associate
Florida Luxurious Properties
His back story: Falkanger grew up "roaming the hallways" of his father's architectural firm in downtown Fort Lauderdale. The years of being immersed in the worlds of architecture, development and contracting engendered in him a passion for real estate that exists to this day. When representing sellers, Falkanger takes a holistic approach to each high-end property, curating an individual promotion plan based on the estate's unique qualities. "I treat each showing like a mini performance," he says, "with the goal of leaving a lasting impression of not only myself but, most importantly, the home."
Trend watch: "Regarding architecture and design, we continue to see modern leading the way, with transitional, which I feel has a longer shelf life, a close second. … On the interior design front, clean and minimal with muted palettes remain the trend. … In east Fort Lauderdale, if you have kids, your first choice will be Rio Vista, which continues to show tremendous appreciation. Victoria Park and Old Coral Ridge are doing well with nonwaterfront new construction. If you want to be on the beach, it's going to cost you. A Canadian buyer just plunked down almost $19 million for a 150-foot direct oceanfront lot in Lauderdale Beach."
Myth busting: "[It's misunderstood] just how much the market and prices can vary, per city, in the tri-county area. All real estate is local, and this couldn't be more true than in South Florida."
Words of wisdom: "For sellers, it's about pricing your property 'in the market,' having your agent present it in the best possible light, and promoting it on all available marketing channels. … For buyers, have your agent educate you on the market and, more specifically, the particular neighborhoods you have an interest in. Start exploring properties early, even months before you purchase, so you can get a feel for what homes are selling for in your targeted areas. This way, when you find the right one, you will be able to make an informed decision in a timely fashion. Bonus tip: Make sure you see the home in the evening, as well as different times of the day. It's all about [recognizing] the details."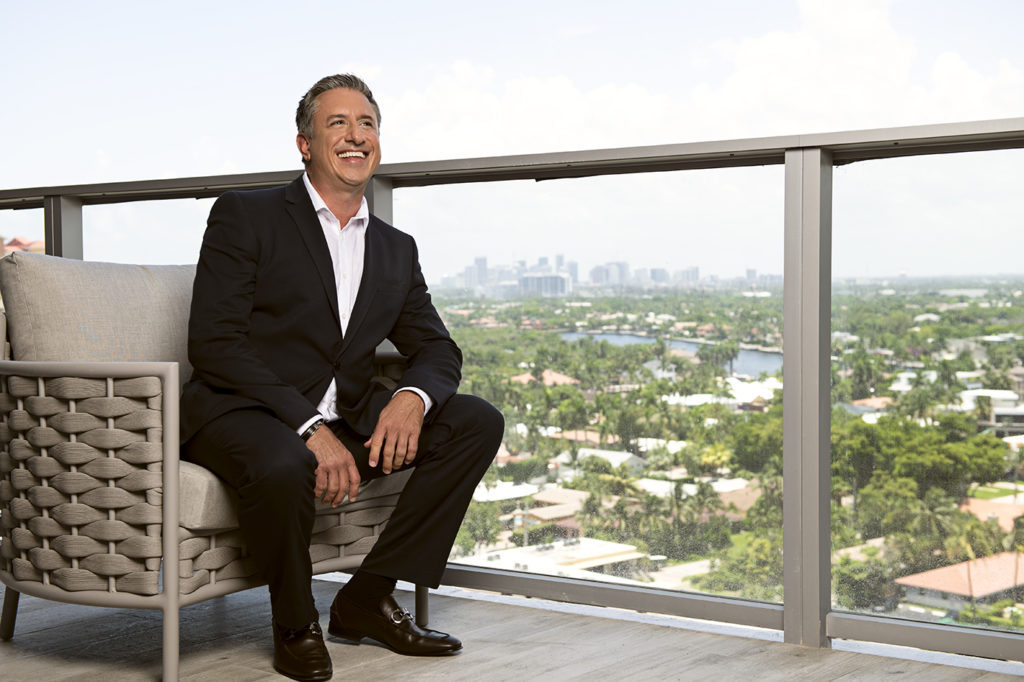 Brian Hero
Vice president/South Florida estate specialist
One Sotheby's International Realty
His back story: The graduate of Rutgers University, a licensed real estate broker in Florida since 1998, is formerly the vice president of real estate and acquisitions for a multinational company. The Fort Lauderdale resident distinguishes himself as a real estate professional through "a thorough knowledge of evolving market trends, a detailed approach to all facets of the transaction, giving client properties the broadest exposure through extensive marketing services, and not only understanding my clients' needs but working diligently to meet them."
Trend watch: "Waterfront properties with luxury amenities continue to be the most appealing to buyers. Also, there's been a steady stream of buyers coming from the Northeast, in large part due to Florida's favorable tax structure and the [state and local tax] limitations in the high-tax states."
Myth busting: "The most misunderstood aspect of real estate in South Florida, for buyers and sellers, involves price expectation. List prices and sales prices must be realistically in line with comparable properties in the same location."
Sale to remember: "I helped a client make the transition from ownership to apartment living—and all that was entailed in making that stressful adjustment. The client is happy, and we have become good friends in the process."
Words of wisdom: "Select a real estate professional who is experienced, knowledgeable and who has a proven track record to help guide you in making the best decisions."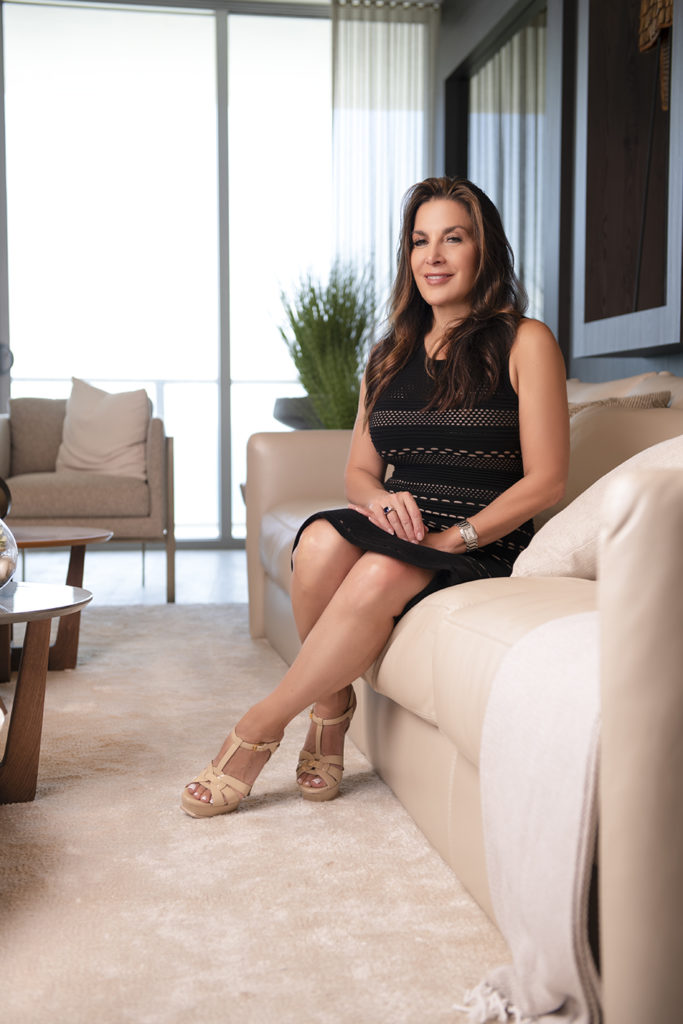 Julie Ann Giachetti
Executive Asset Advisor/Premier Luxury Specialist
JAG Homes, Lang Realty/Luxury Division
Her back story: Before moving to Florida (where she's been licensed since 1989), Giachetti worked with developers in Delaware on new construction and assisted with interior design services on those projects. That background led her to real estate; the skill set also distinguishes her as a South Florida real estate professional (along, she adds, with "my exceptional negotiating skills … unmatched market knowledge and extraordinary service"). She serves clients along the waterfront from Boca Raton to Manalapan.
Trend watch: "Clean, modern and sophisticated designs are appealing to most buyers. As far as location, the beach area and waterfront properties remain my areas of specialty—and they're super hot."
Myth busting: "There's [fear] that we will see another downturn, as we did back in 2007 and 2008. Even if the market softens a bit down the road, homeowners have way more skin in the game now [compared to] back then. Banks toughened up a lot in recent years; the quality of homeowners is vastly different now."
Sale to remember: Giachetti recently sold a $7 million condominium at One Thousand Ocean in Boca Raton to her own buyer. "It was a favorite deal because both my seller and buyer were beyond delightful to work with. That made all the difference in the world."
Words of wisdom: "Sellers should look at their home objectively and be open to suggestions that might enhance the marketability of their home. Buyers should seek the advice of an experienced real estate professional. The market is complex; it takes a well-educated [agent] to obtain a top price."
Photography by James Woodley
Shot on location at Auberge Beach Residences & Spa, Fort Lauderdale
Creative direction: Melanie Smit
Art Direction: Evelyn Suarez
Editorial coordinator: Kevin Kaminski
Special thanks to: Tim Arnold (general manager) and Robert Wheeler (lifestyle team manager)
and the rest of the team at Auberge; and Leia Bosco with Susan Penrod PR
About Auberge Beach Residence & Spa
The only new construction directly on the sand in Fort Lauderdale Beach has changed the residential landscape in more ways than one. The record-breaking property with 171 oceanfront residences—developed by The Related Group, Fortune International Group and the Fairwinds Group in collaboration with Auberge Resort Collection—has total sales of more than $420 million and counting. At press time, only 14 residences remained in the South Tower; the North Tower has closed on its 57 homes. Residences range in size from 1,350 square feet to approximately 6,000 square feet of living space; prices start at $1.8 million and go to $9.8 million. The property's five-star amenities include access to 10,000-square-foot Auberge Spa, oceanfront dining at Dune, cigar lounge, screening room, golf simulator room, beach/poolside butlers, juice bar and barbecue cabana on the pool deck, 24-hour valet and security, and more. Visit aubergebeach.com or check out the sales office at 2200 N. Ocean Blvd. (with models designed by Steven G Interiors) for additional information.