Pictured above: Alice Rahon's The Next Morning; Collection of Frances and Don Baxter
The Museum: The Frank in Pembroke Pines
The Exhibits: The Academy, In Between and works by Elton Burgest, Colby DeGraaf and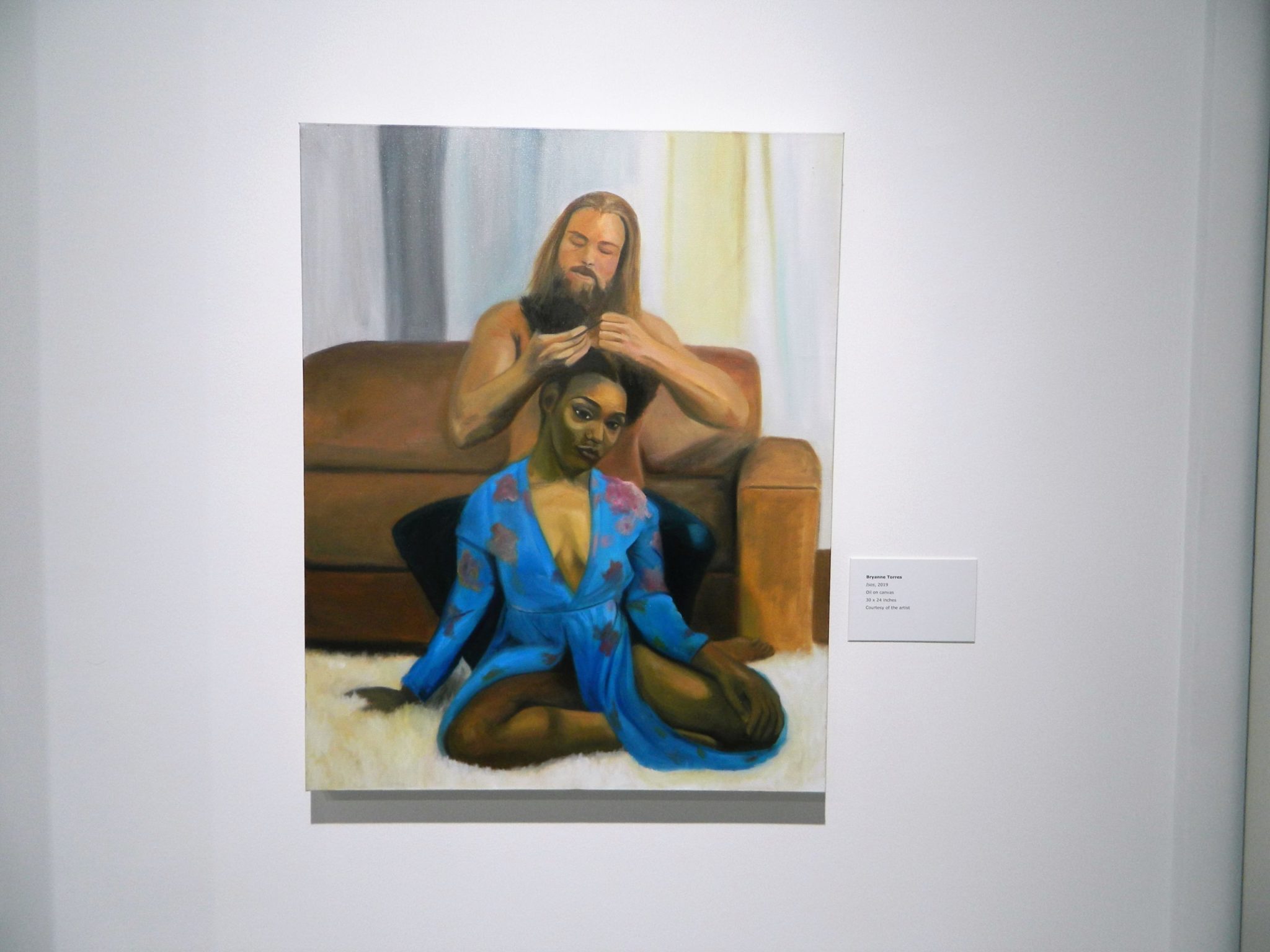 The Views: In The Academy, a 360-degree interactive tour shows viewers artwork from Florida International University's Department of Art + Art History Academy of Portrait & Figurative Art. Other virtual exhibits include digital paintings by Elton Burgest and Colby DeGraaf. The exhibit In Between features work by Yochi Yakir-Avin.
Visit: Click here for virtual tour
Extra: Click here for virtual workshops, lectures and events.
The Museum: Arts Garage in Delray Beach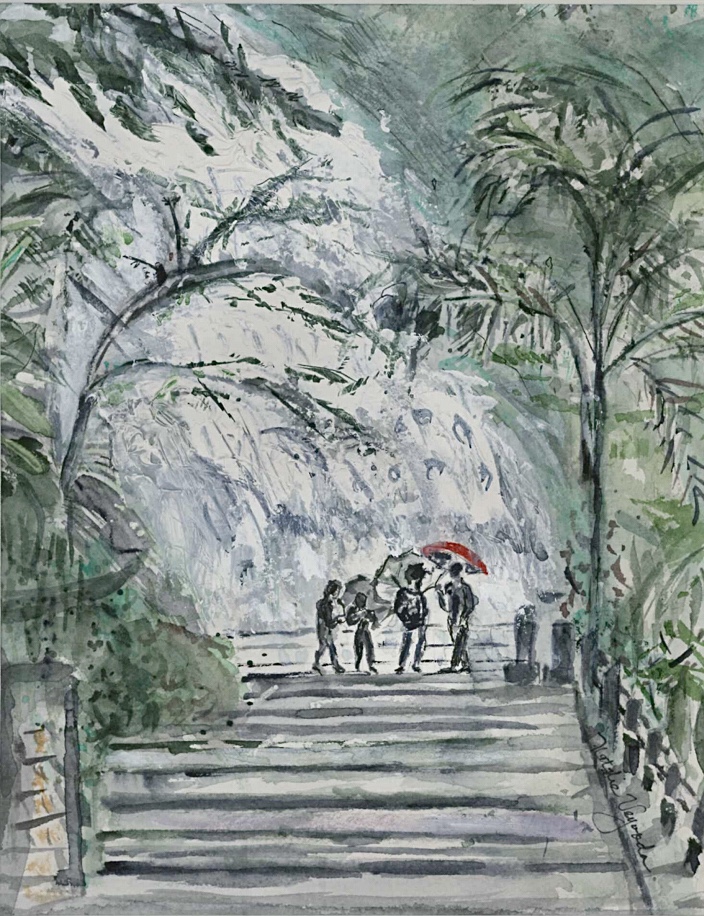 The Exhibit: Artists in Quarantine
The Views: Local artists show sculptures, photography, video and paintings that show how social isolation affect their creative process and art production.
Visit: Click here for virtual tour
Extra: Click here for more info and here for virtual events.
The Museum: Museum of Contemporary Art North Miami (MOCA)
The Exhibits: Cecilia Vicuña: About to Happen and Poetic Invocations
The Views: Through two 360-degrees photographic scans, meta tagging and automated tours, viewers explore the art of Chilean-born Cecilia Vicuña and French-Mexican surrealist Alice Rahon. About to Happen is the first major U.S. solo exhibition of Vicuña's work, covering her commitment to exploring people, materials and landscapes displaced and discarded during a time of global climate change. Poetic Invocations the first solo show of French-Mexican surrealist Rahon's work in the U.S. in 55 years and examines Rahon's art created during the early 1940s when many European artists escaped to Mexico due to World War II.
Visit: Click here for Cecilia Vicuña and here for Poetic Invocations
Extra: MOCA is hosting ProjectArt's Corporal DADE, a virtual exploration of the county's dynamic makeup told through the eyes of its interdisciplinary artists. The exhibit explores people and animals who share spaces (prior to COVID-19). Click here for more.
The Museum: NSU Art Museum
The Exhibits: Transitions and Transformations, I Paint My Reality: Surrealism in Latin America and Happy!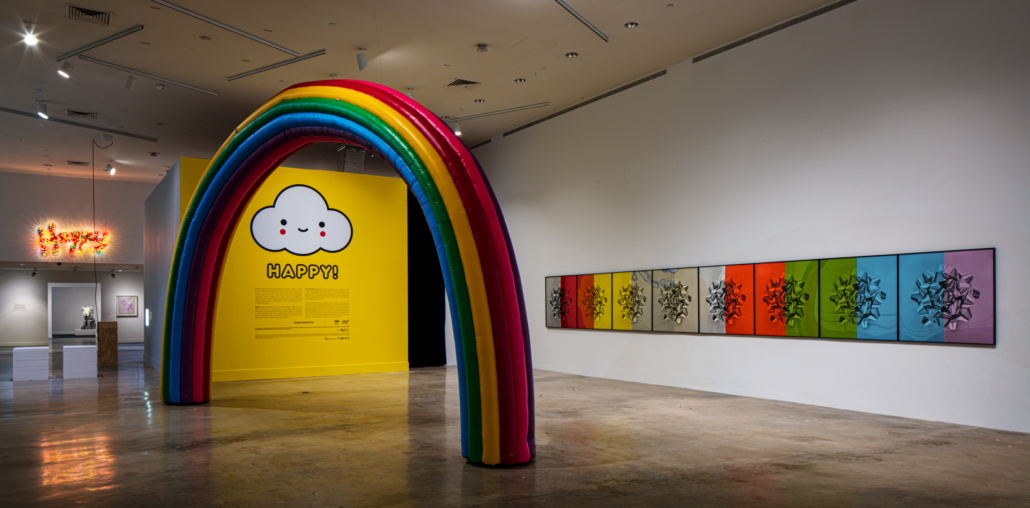 The Views: 3-D spaces allow viewers to wander through the museum and read information on each piece and see work close up. Viewers will also be able to zoom in and out of the 3-D space and observe its floor plan. In Happy! contemporary artists evoke emotional states that reveal the human condition and its universal truths. Those who viewed the museum's Remember to React installation will be able to revisit it through Transitions, which transforms Remember to React with new work from the museum's collection and from loans. Finally, I Paint My Reality features the work of Frida Kahlo, Rufino Tamayo, Leonora Carrington and others, exploring the Surrealist movement in Latin America in the 1930s.
Visit: Click here for the virtual tours.
Extra: The museum offers a variety of virtual resources such as at-home art activities and art talks. Click here for more.
The Museum: Bailey Contemporary Arts in Pompano Beach
The Exhibit: Pollinators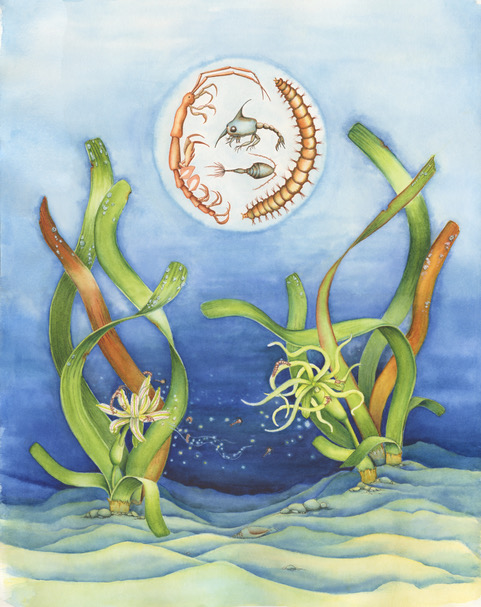 The Views: The spotlight shines on South Florida's pollinators through original works by members of the Tropical Botanic Artists collective. Artistic interpretations of native birds, butterflies, moths, bees, wasps with the plans they pollinate emphasize the creatures' role in South Florida.
Visit: The virtual exhibit will be posted on Bailey's Facebook page here.
Extra: Learn more about Tropical Botanic Artists here. And learn more about Bailey's virtual events here.
The Museum: Lowe Art Museum
The Exhibit: Carlos Estévez: Cities of the Mind and History, Labor, Life: The Prints of Jacob Lawrence
The Views: Detailed virtual presentations feature video, audio and text. Inspired by his youth in Havana and Medieval European towns and villages, Cuban American artist Estévez touches on ancient cartography, cosmological diagrams, mythology and origin stories. History, Labor, Life, showcases Lawrence's work from 1963 to 2000 exploring these themes as well as African-American experiences and histories.
Visit: Click here for Cities of the Mind and here for History, Labor, Life.
Extra: The museum is offering mobile tours of its sculptures, Asian art collection and museum collections.