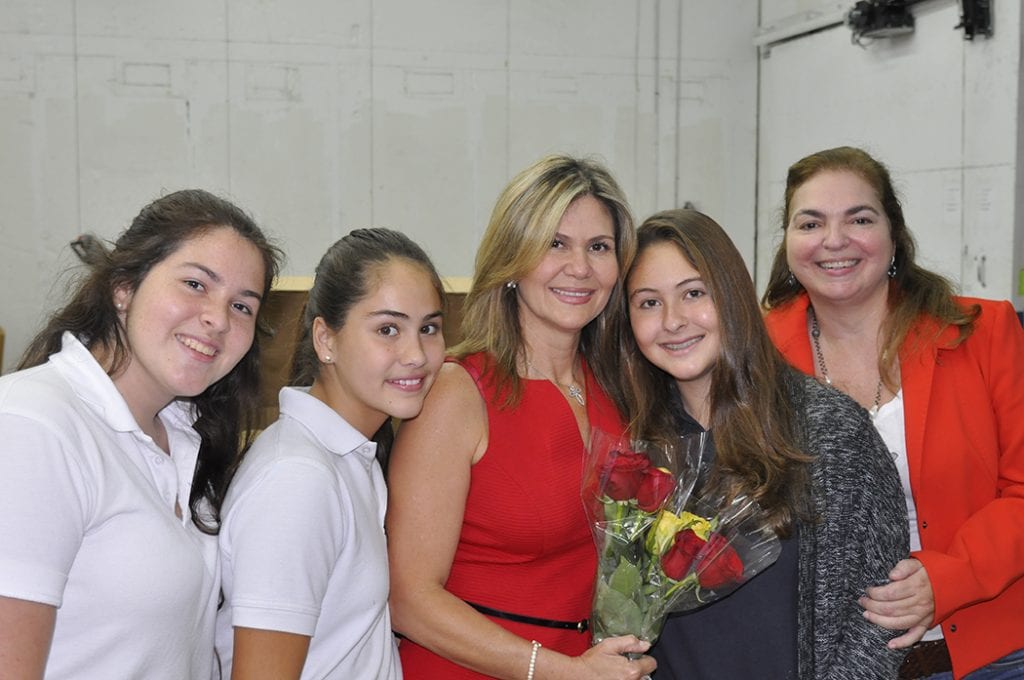 Local moms and students led a campaign to help victims of the April 16 magnitude-7.8 earthquake in Ecuador. Initiated by Pinecrest residents Laura Munilla and Genny Verdezoto and Gabriela Zenoz, a student from Westminster Christian School, Miami Moms for Ecuador started as a network of mothers coordinating donation drives at 10 private schools in Pinecrest and Palmetto Bay. The donations of canned food, tents and hygiene products filled two 40-foot shipping containers.
Miami Moms expanded their efforts by working with city officials. Miami-Dade County Public Schools Superintendent Alberto M. Carvalho approved a two-week drive at county schools. Miami-Dade County Mayor Carlos Gimenez got logistics company Ryder Systems Inc. to donate $70,000 for Miami Moms to cover the cost of trucks. Cargo transportation company King Ocean Services donated containers to ship the donations, and Royal Flowers provided a warehouse where volunteers sorted donations.
Donations from about 155 public schools filled four 40-foot containers, which will go to private nonprofit organizations in Ecuador. Altogether, all donations totaled more than 200,000 pounds.
With the money left over from Ryder's financial assistance, Miami Moms will focus on helping Ecuador's reconstruction efforts. For more information, visit facebook.com/MiamiMomsForEcuador.