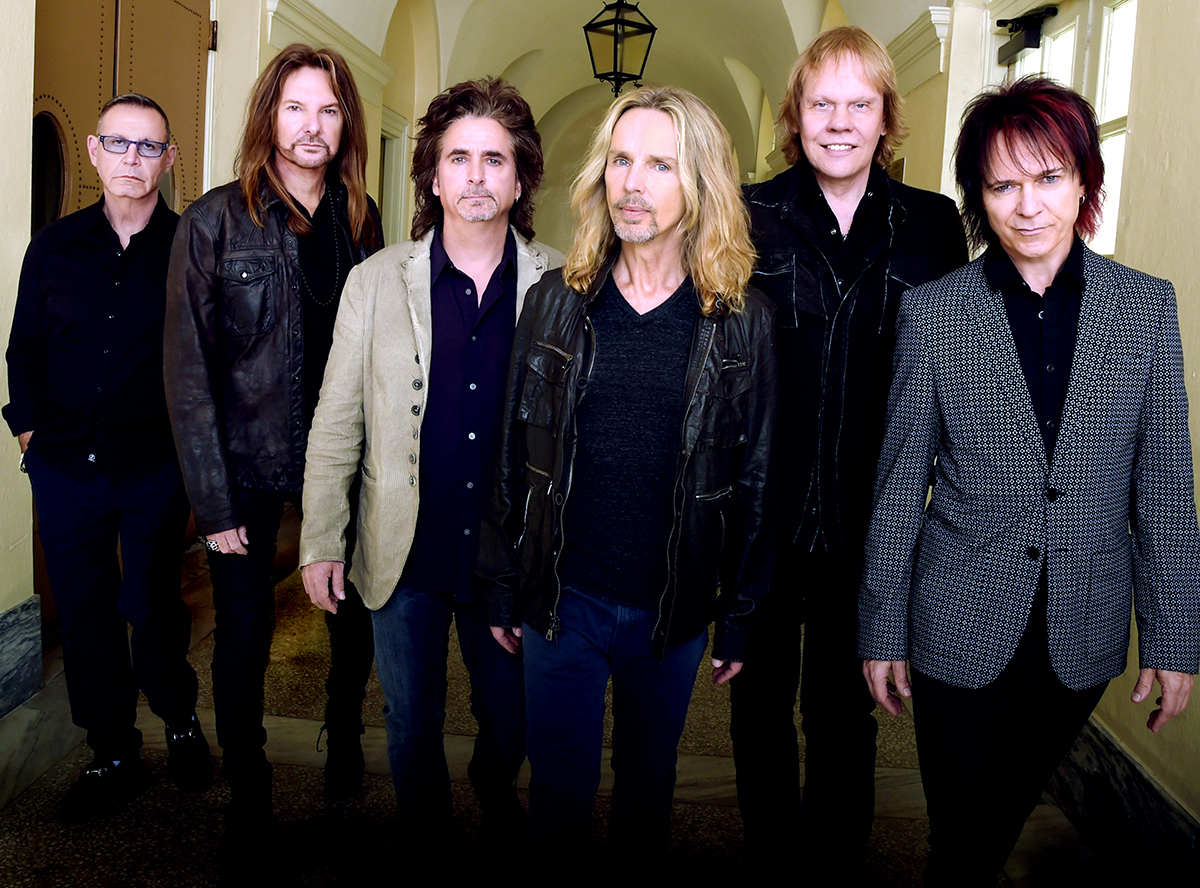 Styx Kicks Off New Era at the AMP
The revamped Pompano Beach venue is rocking over the next two months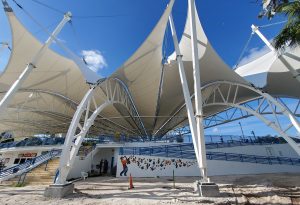 After a two-year hiatus and a $3.5 million renovation, one of the region's beloved outdoor concert venues is opening its doors again — with help from a legendary rock band and a special guest.
Styx returns to South Florida on Saturday, Feb. 19 — with opening act Don Felder, who played lead guitar for the Eagles during its heyday — for a show that doubles as a grand re-opening for the AMP in Pompano Beach. Since shutting down for construction in early 2020, the 3,000-seat amphitheater has undergone aesthetic and technical upgrades. Attendees will immediately notice the new tensile-fabric canopy that provides shade and protection from the rain. In addition, the AMP features new stage lighting, an updated concession area, and new restrooms.
Led by guitarists/vocalists Tommy Shaw and James "JY" Young, along with Lawrence Gowan on keyboards/vocals, Styx continues to satisfy its loyal base—and draw new fans—with a catalog that spans 50 years and 17 albums. The band's latest album, the 2021 "Crash of the Crown," which came together during the COVID-19 pandemic, features the guitar/keyboard-fueled style—along with stirring harmonies, prog elements, and anthemic songs—that catapulted Styx to fame in the 1970s.
The trip to Pompano Beach is one of two South Florida dates for Styx in 2022. On June 19, the band will headline a show in West Palm Beach with REO Speedwagon and Loverboy. Meanwhile, the AMP is just getting warmed up on the rock-n-roll front. The venue will host Sammy Hagar & Circle (including former Van Halen bassist Michael Anthony and local resident Jason Bonham on drums) on March 5; Foreigner on March 10; and the Indigo Girls on March 25.
Look for a candid and fascinating interview with Styx keyboardist Lawrence Gowan in an upcoming issue of Lifestyle.