Throughout the Month
The Art of Banksy
When: Through Feb. 28
Where: Magic City Studios, 6301 NE Fourth Ave., Miami
What: The exhibit features work by the anonymous artist who has fascinated the public and the art world with his distinctive style and political messages.
Info: banksyexhibit.com
What else is happening? Hover over the photos below to see what's happening in South Florida this weekend.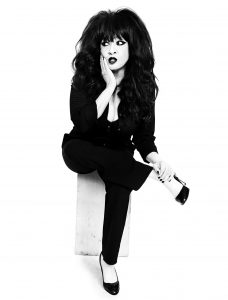 Ronnie Spector and The Ronettes (pictured)
When: 8 p.m.
Where: Parker Playhouse
What: Dubbed the Queen of Rock by People magazine, the Rock & Roll Hall-of-Famers who came to fame in the 1960s perform hits such as "Be My Baby" and "Baby I Love You" along with brand-new single "Love Power."
Info: browardcenter.org
Brian McKnight
When: 7:30 p.m.
Where: Miramar Cultural Center, 2400 Civic Center Place, Miramar

What: The R&B superstar is known for his romantic melodies and smooth vocals on songs such as "One Last Cry," "Never Felt This Way" and others.
Design on a Dime (pictured)
When: Feb. 1-3
Where: Moore Building in the Design District

What: The fundraising event from Housing Works unites celebrities, tastemakers and interior designers including Errez Design Studio, Fede Design, Hallock Design Group, Hernan Arriaga, House of Odalys. Designers create room vignettes with new furniture and home décor merchandise and sold for
up to 80 percent off retail. Proceeds fund Housing Works' "AIDS-FREE USA 2025" campaign which plans to end the AIDS epidemic nationally by 2025.
Boca Raton Museum Art Festival (pictured)
When: Feb. 2-3, 10 a.m.-5 p.m.
Where: Boca Raton Museum of Art, 501 Plaza Real, Boca Raton
What: The longest-running juried art festival in Florida features the work of 200 artists and artisans in mediums such as ceramics, wood, fiber, drawing, painting, mixed media and more. The festival is free to attend.
Info: bocamuseum.org
South Florida Chamber Ensemble
When: 2 p.m.
Where: Miramar Cultural Center
What: The ensemble presents "Black Lives Matter," a program featuring a world premiere by African-American composer Marie Douglas. They also play Dvorak's Ninth Symphony (inspired by African-American spirituals) and work by his protégé, Harry Burleigh.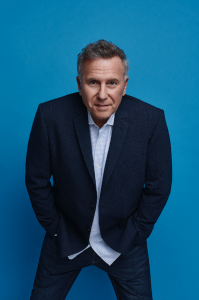 Paul Reiser
When: 8 p.m.
Where: Coral Springs Center for the Arts, 2855 Coral Springs Drive, Coral Springs
What: The author, actor and comedian brings the laughs that have made him an audience favorite for more than 30 years.
Info: TheCenterCS.com
Big City Tavern Super Bowl Party (pictured on main page)
When: 4-7 p.m.
Where: 609 Las Olas Blvd., Ft. Lauderdale
What: $2 off all wine, beer and cocktails. Hot dogs, soft pretzels and wings specials are at Happy Hour prices throughout the entire restaurant.
Info: 954.727.0307; bigcitylasolas.com
Burlock Coast (pictured)
When: Starting at 5 p.m.
Where: The Ritz-Carlton, Fort Lauderdale. 1 North Fort Lauderdale Beach Boulevard
What: $53 Tailgate Package includes 6 wings, 6 oysters, 6 beers and mini fish and chips.
Info: 954.465.2300
No. 3 Social Pre-Game Brunch and Viewing Party
Where: 50 NW 24th St., Miami
What: Eat Dim Sum or Bao Buns to music by Ivano Bellini. For the party, watch the game on a 70-inch TV and enjoy bites and game night classics, prepared by Chef Norman Van Aken.
Info: 917.304.5755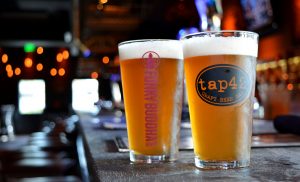 Tap 42
When: 6-10 p.m.
Where: All locations
What: Specials include unlimited bottomless wings and beer for $30, unlimited beer for $20, or unlimited wings for $20. The featured beers will be local favorite Funky Buddha Floridian or 42 Haze Days.
Info: Tap42.com
Katsuya at SLS South Beach Viewing Party
When: 6-8 p.m.
Where: 1701 Collins Ave., Miami Beach
What: Happy hour specials with $0.99 wings and $5 select domestic beer, plus Happy Hour specials.
Info: slshotels.com/southbeach
Bokamper's Sports Bar & Grill
When: 6 p.m. to final whistle
Where: All locations
What: Open bar and Bo's Buffet features Mojito Lime Skirt Steak with Chimichurri, Spinach & Artichoke Dip with Tortilla Chips and Lobster Mac & Cheese. Plus, prizes and giveaways.
Cost: $99 per seat
Info: Bokampers.com
Bahia Mar Fort Lauderdale Beach
Where: 801 Seabreeze Blvd., Fort Lauderdale
What: Watch the game on a large TV screen with $10 specialty cocktails, five for $25 domestic beer buckets, $35 beer bucket and wing specials, $8 12-piece wings, and other tailgate-themed food specials.
Info: Click here.