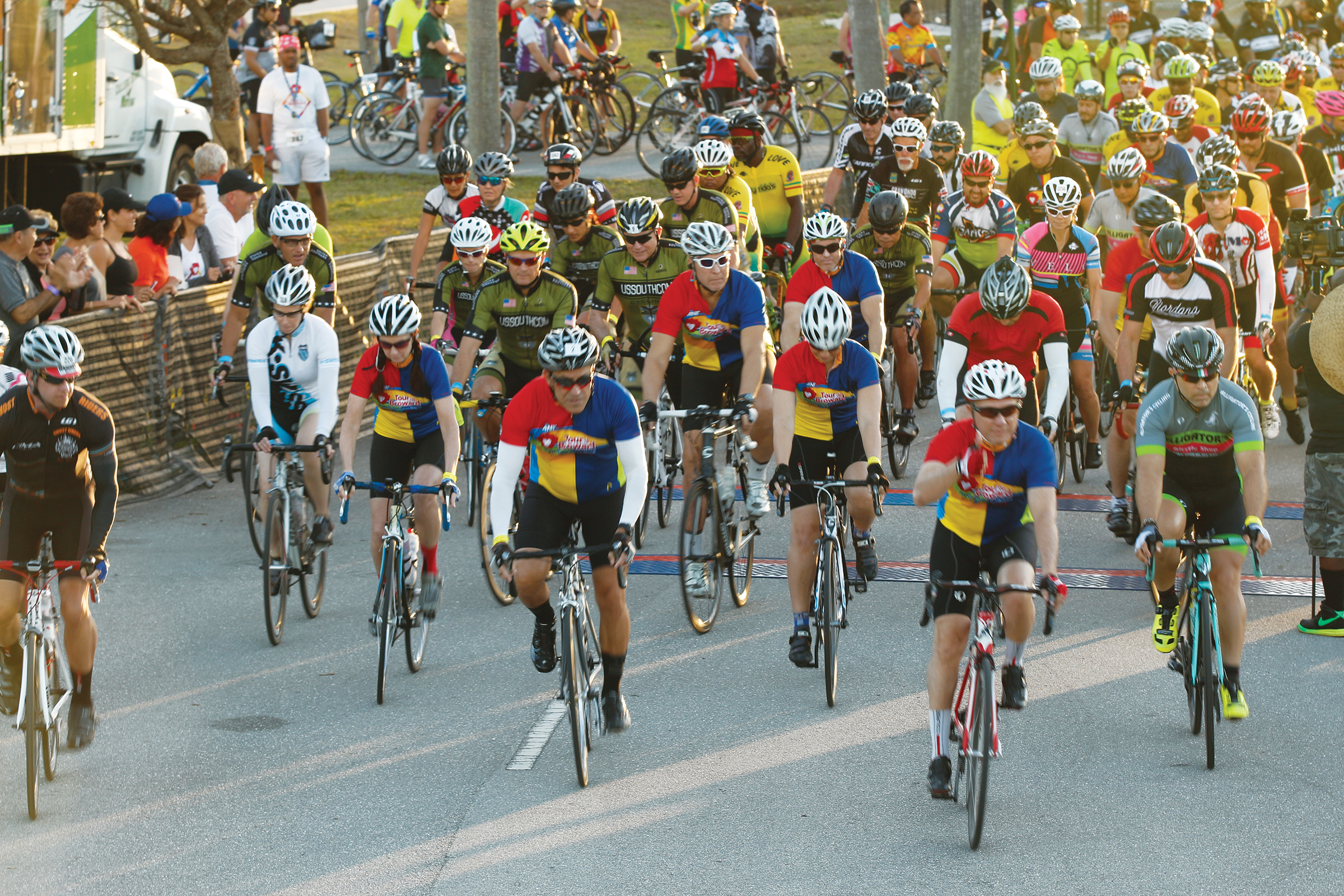 The Lifestyle List: Feb. 22-24
The Lifestyle List: Feb. 22-24
Throughout the Month
The Art of Banksy
When: Through Feb. 28
Where: Magic City Studios, 6301 NE Fourth Ave., Miami
What: The exhibit features work by the anonymous artist who has fascinated the public and the art world with his distinctive style and political messages.
Info: banksyexhibit.com
What else is happening? Hover over the photos below to see what's happening in South Florida this weekend on Feb. 22-24
Friday, February 22
Orange Blossom Festival
When: Feb. 22-24, 11 a.m.-2 p.m.
Where: Old Davie School Historical Museum, 6650 Griffin Road, Davie
What: The annual festival features a kickoff concert, flea market, car show and old-fashioned fun.
Info: olddavieschool.org
"Eat, Drink and Be Giving" Gala
When: Feb. 22, 6 p.m.
Where: Delray Beach Marriott, 10 North Ocean Blvd., Delray Beach
What: Elizabeth Smart, international child abduction advocate and New York Times best-selling author, will be the keynote speaker for Child Rescue Coalition's (CRC) fourth annual gala. Proceeds from the evening will enhance Child Rescue Coalition's technological developments, increase law enforcement training and rescue thousands of children from sexual exploitation and abuse.
Info: Call (561) 208-9000, visit childrescuecoalition.org/event/2897 or email [email protected].
National Margarita Day

Where: Bokamper's Sports Bar & Grill (all locations)
What: Buy one, get one free Bo's Big Ritas (pictured) in flavors original, strawberry, mango, peach or blueberry
Info: bokampers.com/fort-lauderdale/menu/featured-cocktails-&-beverages/
Where: Brimstone Doral and Beach House Pompano
What: Both serve the Mango Sol Margarita for $10 (pictured left). The Herradura based libation is mixed with peach, agave lime, and mango habanero puree.
Info: Brimstone Doral and Beach House Pompano
Where: Tap 42 (all locations)
What: Serving $7 Prickly Pear Margaritas all day
Info: Tap 42
Saturday, February 23
MSD Heroes Challenge
When: Feb. 23; Registration opens at 6:30 AM and the race starts at 7:30 AM. Participants may register for a 11:15 AM yoga-only session with Amy Kenny for a small donation or as part of their race package.
Where: Parkland Equestrian Center and Liberty Park, Parkland
What: The inaugural event is an obstacle course race for athletes of all skill levels and ages. Participating individuals and teams will partake in a two-mile race of exciting and challenging obstacles and are invited to join a signature Heroes yoga class following the race. All funds will be used to provide scholarships to emerging student leaders in local schools and to support the efforts of Stand with Parkland, The National Association of Families for Safe Schools and other nonprofits working to create safer communities. The event was founded by Doug Eaton, Manny Mair, Amy Kenny and Debra Hixon—wife of Chris Hixon, one of the 17 victims—the Heroes Challenge was born to bring together South Florida communities in remembrance of the tragic day at Marjory Stoneman Douglas High School one year ago.
Info: active.com/parkland-fl/adventure-racing/races/msd-heroes-challenge-2019
"America in the 1960s: The Times Were a-Changin'"
When: Feb. 23, noon
Where: Plantation Historical Museum, 511 N. Fig Tree Lane, Plantation
What: The event opens the exhibit that explores the revolutionary decade.
Info: plantation.org/Museum
[email protected] Workshop: Uniquely You! Patterns & Painting Workshop for Kids
When: Feb. 23, 10 a.m.-noon
Where: The Frank, 601 City Center Way Pembroke Pines
What: Led by art educator Debi London, together with their caretakers, kids will learn fun and rewarding painting techniques with everyday art materials. At the workshop, participants will enjoy "You Be You" by Linda Krantz, a story about individuality and confidence- building. Using the author's multicolored fish as inspiration, children will learn about pattern and design, and will then create boldly patterned fish using paint, markers and pebble rocks.
Info: thefrankgallery.org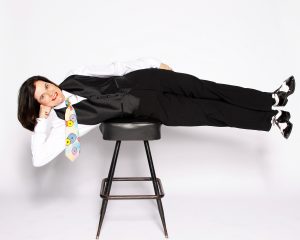 Paula Poundstone
When: Feb. 23, 8 p.m.
Where: Coral Springs Center for the Arts
What: The comedian shares the laughs that have made her a popular podcast host and TV show guest.
Info: thecentercs.com
Lynn Philharmonia No. 5 (pictured)
When: Feb. 23-24
Where: Wold Performing Arts Center, 3601 N. Military Trail, Boca Raton
What: The Lynn University Philharmonia Orchestra performs Copland's clarinet concerto and Berlioz's Te Deum.
Info: lynn.edu
ANF Group Tour de Broward (pictured on main page)
When: Feb. 24, 7 a.m.-1 p.m.
Where: Miramar Regional Park, 16801 Miramar Parkway, Miramar
What: The 10th annual event raises money for the expansion of Joe DiMaggio Children's Hospital's programs and facilities. Thousands participate in 50K and 100K bicycle rides, a 5K run and 3K walk at the event that has raised millions over the years.
Info: tourdebroward.com
SOBEWFF Farewell Brunch at Driftway
When: Feb. 24, 11 a.m.-3 p.m.
Where: Driftway at Generator Miami, 3120 Collins Ave, Miami Beach
What: Generator Miami says farewell to this year's SOBEWFF with Driftway's signature brunch – featuring traditional twists on everyone's favorite hangover meals like Shrimp & Grits and Tostada Chilaquiles, the brunch menu is sure to send you off with a smile.
Info: Generator Miami