Friday, July 12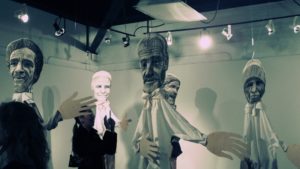 "Super Natural Humanoids"
When: July 12-Oct. 4
Where: Pompano Beach Cultural Center, 50 W Atlantic Blvd., Pompano Beach
What: Audiences can interact with the installations levers and pulleys to bring life-size marionettes to life, while exploring the  lives of the eldery in today's society.
Info: ccpompano.org
"Peter and the Starcatcher" and "Roald Dahl's Matilda the Musical"
When: July 12-Aug. 4
Where: Sol Children Theatre
What: Revel in the young talent at Sol Children Theatre as the actors and actresses perform two shows in a black box theatre. Whether it's the origin of Peter Pan or the power of imagination that intrigues you, all are sure to enjoy one of these delightful performances.
Info: solchildren.org
Saturday, July 13
Elba Ramahlo
When: July 13, 8 p.m.
Where: Seminole Casino Coconut Creek, 5550 NW 40th St., Coconut Creek
What: The Brazilian songwriter, poet and singer performs with glitz and glamour and is known for mixing traditional music styles with rock, funk and salsa.
Info: casinococo.com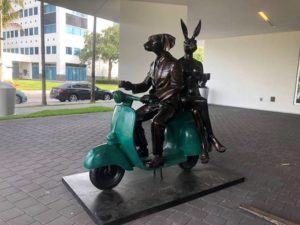 "We Go Together"
When: July 13, 12:30 p.m.
Where: Pompano Beach Cultural Center
What: View the sculpture that was selected by the City of Pompano Beach as the city's newest piece of public art. Created by artists Gillie and Marc Schattner, this piece of art will be unveiled this Saturday at a free public ceremony.
Info: ccpompano.org
Vegandale Food Drink Festival
When: July 13
Where: Historic Virginia Key Beach Park
What: Enjoy comfort foods from local and international vendors, including dishes like mac n' cheese and waffles and ice cream. Everything at the festival is entirely vegan, and it will be hosted by vegan influencer John Lewis (AKA Badass Vegan).
Info: vegandalefest.com
The Overtown Music and Arts Festival
When: July 13, 11 a.m. – 8 p.m.
Where: Miami's Overtown Business and Entertainment District
What: Enjoy a day of local food vendors, great music from an extensive talent lineup, and craft vendors at the Overtown Music and Arts Festival. Among the artists performing at this free outdoor concert will be Grammy-Award winning singer, songwriter and actor Ne-Yo, as well as Jagged Edge, Mario, Pleasure P and Tank.
Info: overtownmusicartsfestival.com
Diamond Dixie
When: July 13, 8 p.m.
Where: Arts Garage, 94 NE Second Ave., Delray Beach
What: Sisters Gabriela and Bianca DeLuc have been performing for over a decade. The
Orlando-based country duo recently released their single "Limitless" and have opened for Florida Georgia Line and Luke Bryan.
Info: artsgarage.org
Sunday, July 14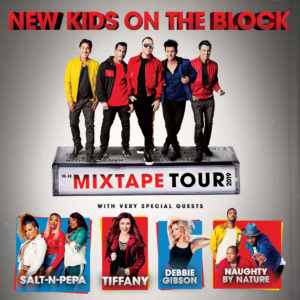 New Kids on the Block
When: July 14, 7:30 p.m.
Where: BB&T Center
What: The 90s are back. The popular boy band thrills fans on their "MixTape Tour," performing their hits and brining special guests Salt-N-Pepa, Tiffany, Debbie Gibson and Naughty by Nature.
Info: thebbtcenter.com