Throughout the Month
"A Bronx Tale" featured image
When: June 11-23
Where: Broward Center
What: The Broadway adaptation of the Chazz Palminteri story features doo-wop tunes and exciting choreography telling the coming-of-age story of Calogero, who is caught between a mobster and his straight-laced father growing up in the Bronx in the 1960s.
"Priscilla Queen of the Desert"
When: June 13-30
Where: Broward Center
What: Slow Burn Theatre Co. presents the musical version of the 1994 Australian film, featuring dance classics such as "I Will Survive," "Hot Stuff," "Go West" and "Girls Just Wanna Have Fun."
Friday, June 14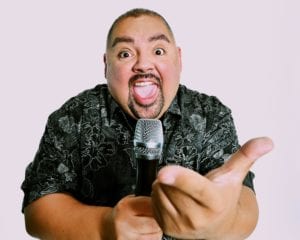 Gabriel Iglesias
When: June 14, 8 p.m.
Where: Hard Rock Event Center, 1 Seminole Way, Fort Lauderdale
What: The comedian takes his self-deprecating humor to the road on his "Beyond the Fluffy" world tour, which is sure to please the fans who laughed along to his 2017 Netflix special "I'm Sorry For What I Said When I Was Hungry."
National Bourbon Day
When: June 14
Where: Room 25 (inside Seek and Find in Coral Gables)
What: Celebrate National Bourbon Day with one of Room 25's signature Old Fashioned's. This prohibition-inspired bar, hidden inside the popular restaurant Seek and Find, is the perfect place to celebrate this day.
Saturday, June 15
Fantasy
When: June 15, 7 p.m.
Where: Miramar Cultural Center, 2400 Civic Center Place, Miramar
What: Miami Dancity Studios presents a show that invites patrons to go beyond reality, embrace imagination and step into a world of fantasy.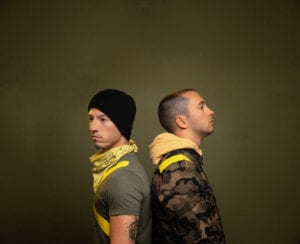 Twenty One Pilots
When: June 15, 7 p.m.
Where: AmericanAirlines Arena
What: Promoting their latest album "Trench," the rockers bring their imaginative Bandito Tour to Miami, performing hits such as "Jumpsuit" and "Stressed Out."
Raul Midón and Lionel Loueke Trio
When: June 15, 8 p.m.
Where: Bailey Hall, 3501 Davie Road, Davie
What: The instrumentalists and singers perform individually and then together in a night of superb musicality that unites the Grammy-nominated guitarist Midón and Benin-born guitarist Loueke.
Sunday, June 16
Check out our roundup of Father's Day dining hot spots in South Florida.