Throughout the Weekend
Wynwood Pride Music Festival
When: June 21-23
Where: The Wynwood Marketplace, 2250 NW 2nd Ave, Miami
What: Celebrate pride month at this weekend-long music festival taking place at the Wynwood Marketplace, featuring both local and well-known LGBTQ talent. The weekend festivities will also include drag shows, lip-synching battles, DJs, voguing competitions and more.
Friday, June 21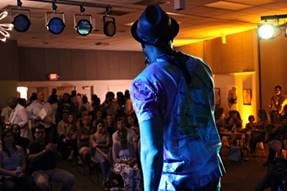 Changemaker Circle pictured
When: June 21, 6:30 p.m.
Where: ArtServe, 1350 East Sunrise Blvd., Fort Lauderdale
What: Join local artists, entrepreneurs and service leaders looking to implement positive change in the South Florida community for an evening of networking and brainstorming.
Chris Tucker featured image
When: June 21, 8 p.m.
Where: Hard Rock Event Center
What: Known to audiences for his role in the "Rush Hour" movies with Jackie Chan, Tucker laughs it up with the audience in his memorable, quick-witted style.
"Play: The Art of Toys"
When: June 21-Aug. 5; opening, June 21, 7 p.m.
Where: Studio 18 in the Pines, 1101 Poinciana Drive, Pembroke Pines
What: The art exhibit celebrates the imagination and creativity of childhood with an exploration of the artistry behind toys.
Saturday, June 22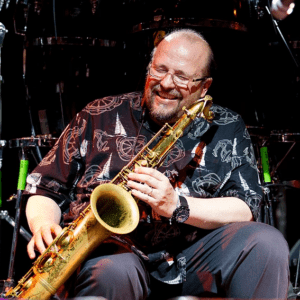 Ed Calle Quintet pictured
When: June 22, 8 p.m.
Where: Arts Garage
What: The Grammy nominated saxophonist, composer and producer can be heard on more than 9,000 singles. He leads his quintet in a celebration of Latin jazz and musicality that earned him a Latin Grammy.
Drunk Shakes
When: June 22, 8 p.m.
Where: The Irishmen Pub in Boca Raton
What: Join the Outre Theatre Company in a fun-filled, boozy rendition of Shakespeare's classic plays. Six actors and thirty-six shots of alcohol combine to create a uniquely hilarious evening.
Luis Miguel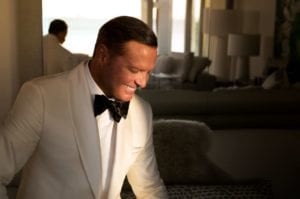 When: June 22, 8:30 p.m.
Where: BB&T Center, 1 Panther Parkway, Sunrise
What: The Mexican icon celebrates nearly 40 years of success in the pop, mariachi, bolero and ballad genres. With more than 100 million albums sold around the world, Miguel, who started his career at 12-years old, has solidified his place in Latin pop with six Grammys and six Latin Grammys.