Throughout the Month
Beyond the Cape! Comics and Contemporary Art
When: Through Oct. 6
Where: Boca Raton Museum of Art, 501 Plaza Real, Boca Raton
What: Viewers are invited to explore how 40 contemporary artists are influenced by graphic novels and comic books to tackle subjects such as politics, religion, gender and immigration.
Friday, June 7
Monster Drawing Rally and Art Throwdown
When: June 7, 5 p.m.
Where: Arts Warehouse, NE Third St., Delray Beach
What: Live painting and painting competitions entertain art lovers at this inaugural event, featuring a DJ, food and cash bar.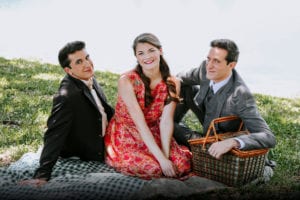 "Sabrina Fair" pictured
When: June 7, 7 p.m. – June 22
Where: Studio One Theatre at Florida Atlantic University
What: FAU's Department of Theatre and Dance performs this romantic comedy, a modern-day Cinderella story, by Samuel Taylor.
"In Another Time"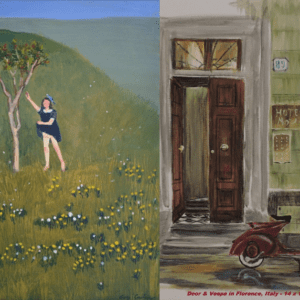 pictured
When: June 7-30; opening reception June 7, 6 p.m.
Where: Arts Garage, 94 NE Second Ave., Delray Beach
What: The exhibit features the work of local artists Alexandra Bastias Castaño and Roberto Lepre. Castaño's work features playful girls inspired by childhood memories; Lepre's work illustrates urban scenes.
Battle of the Bands
When: June 7, 7 p.m.
Where: Mizner Park Amphitheater, 590 Plaza Real, Boca Raton
What: The opening of the amphitheater's Summer Series features local bands battling for cash prizes and a teen competition.
Nicole Henry featured image
When: June 7, 8 p.m.
Where: Arts Garage
What: The acclaimed jazz vocalist and University of Miami alumna has won several awards and traveled the world performing jazz, blues and American Songbook standards.
Saturday, June 8
South Florida Pride Wind Ensemble
When: June 8, 7 p.m.
Where: Broward Center
What: The ensemble joins the Gay Men's Chorus of South Florida to present "On Broadway!" performing modern and classic Broadway favorites.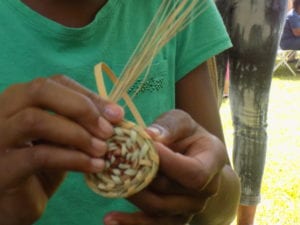 Juneteenth Celebration at the Frog Alley Caribbean Festival pictured
When: June 8, 6-9 p.m.
Where: Libby Wesley Plaza, Atlantic Avenue and SW 5th Avenue in Delray Beach
What: Learn about Gullah Geechee tradition from Mary Graham Grant, who teaches the practice of sewing sweetgrass baskets, and Ramona La Roche, PhD., a Cultural Heritage Informatics Librarian at the African American Research Library and Cultural Center in Fort Lauderdale.
El Dia Internacional De La Salsa
When: June 8, 8 p.m.
Where: Charles F. Dodge City Center, 601 SW City Center Way, Pembroke Pines
What: Salsa lovers dance their way through a concert with genre greats Richie Ray and Bobby Cruz, celebrating 55 years of making music together.
Sunday, June 9
Oceanfront Guided Meditation Class pictured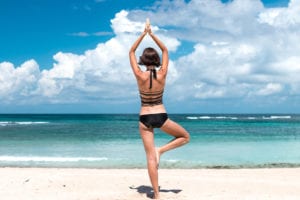 When: June 9, 8:30 a.m.
Where: Hollywood North Beach Park
What: Enjoy a guided meditation on the beach led by Shelly Tygielski. This class is free and open to any and all levels of yogis.
Florence & The Machine
When: June 9, 7:30 p.m.
Where: AmericanAirlines Arena, 601 Biscayne Blvd., Miami
What: The English rock band tours in promotion of its latest album, "High as Hope." Known for poetic lyrics that take on love and loss, lead vocalist Florence Welch is beloved for her voice as well as her show-stopping performance with the band at the 2015 Glastonbury Festival.
Sun Gardens
When: June 9, 2-4 p.m.
Where: Vizcaya Museum and Gardens
What: This family program invites young and old alike to design their own garden on solar photography paper during this fun afternoon at the Vizcaya property.