Friday, May 10
An Evening in Emerald City
When: May 10, 6:30 p.m.
Where: Pier Sixty-Six Hotel & Marina, 2301 SE 17th St., Fort Lauderdale
What: The Broward Education Foundation hosts an Oz-themed gala with a cocktail reception, dinner, dancing, entertainment and silent auction.
Info: browardedfoundation.org
Delray Beach Craft Beer Fest
When: May 10, 6:30-10:30 p.m.
Where: Old School Square Park, 51 N. Swinton Ave., Delray Beach
What: With unlimited sampling of 150 craft brews, ciders and wines, the night features pub bites, cash bar, silent auction and live music.
Info: oldschoolsquare.org
Becoming: An Intimate Conversation with Michelle Obama pictured
When: May 10, 7 p.m.
Where: BB&T Center, 1 Panther Parkway, Sunrise
What: After the success of her personal memoir, Becoming, the former first lady is traveling the world to meet readers. In this intimate conversation moderated by actress Jessica Williams, Obama shares personal stories of her life behind the spotlight including her childhood, her career, motherhood, marriage and her eight years as a first lady.
Info: thebbtcenter.com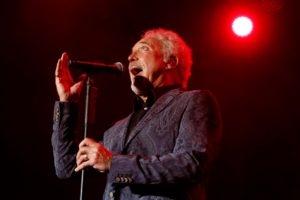 Saturday, May 11
"Werther"
When: May  11
Where: Broward Center, 201 SW Fifth Ave., Fort Lauderdale
What: Florida Grand Opera performs the Jules Massenet opera. Based on a story by Goethe, it follows the romantic troubles of a young man. The opera is performed in French.
Info: browardcenter.org
Big Cypress Anniversary Celebration
When: May 11
Where: Junior Cypress Rodeo and Entertainment Complex, 36500 Rodeo Drive, Clewiston
What: Country music singer Gary Allan headlines the Seminole Tribe's anniversary celebration, which features native dancers and an alligator show.
Info: bccelebration.com
Waterway Soirée
When: May 11, 5-10 p.m.
Where: Bahia Mar Resort and Yachting Center, 801 Seabreeze Blvd., Fort Lauderdale
What: Attendees hop aboard 10 luxury superyachts while enjoying hors d'oeuvres and drinks in support of the Children's Diagnostic & Treatment Center.
Info: waterwaysoiree.com
Dennis DeYoung and Night Ranger
When: May 11, 7:30 p.m.
Where: Pompano Beach Amphitheater, 1806 NE Sixth St., Pompano Beach
What: The founding member and primary singer of Styx, who wrote several of their hits, performs with Night Ranger, who have sold more than 17 million albums worldwide.
Info: theamppompano.org
Jose Luis Rodriguez
When: May 11, 8 p.m.
Where: The Fillmore Miami Beach, 1700 Washington Ave., Miami Beach
What: On his "Agradecido" tour, the Venezuelan singer, known as "El Puma" to his fans, makes a triumphant return to the stage after a double lung transplant in 2017. In his first stop on his tour, he sings fan favorites from his 50-year career and interacts with audience members.
Info: fillmoremb.com
Tom Jones pictured
When: May 11, 8 p.m.
Where: Hard Rock Event Center
What: Known for his booming voice, the Welsh singer has reached iconic status with multiple industry awards and recognitions. He performs hits from his 50-year career, including "Delilah," "It's Not Unusual," and "What's New Pussycat."
Info: myhrl.com
Sunday, May 12
Click here for our ultimate list of Mother's Day brunch destinations.