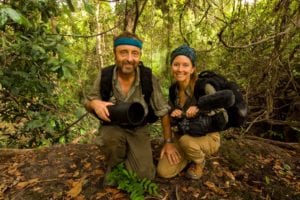 Into Africa
When: Friday, May 24, 6-9 p.m.
Where: The Frank, 601 City Center Way, Pembroke Pines
What: Presented with National Geographic, the opening reception of the exhibit highlights African wildlife captured through photographer Frans Lanting.
Info: thefrankgallery.org
"Untouched," the VOGUE Collection
When: Friday, May 24
Where: White Square Miami Pop-Up Location, 201 South Biscayne Blvd., Miami
What: Catch a glimpse of this collection by world-renowned photographer Greg Lotus during its last night in Miami.
Info: [email protected]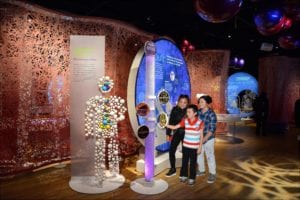 "The Secret World Inside You"
When: Saturday, May 25-Sept. 8
Where: Frost Museum of Science, 1101 Biscayne Blvd., Miami
What: In this new exhibit organized by the American Museum of Natural History in New York, patrons can explore the human microbiome through models, videos, infographics, hands-on activities and art installations.
Info: frostscience.org/secretworld
Taste History Culinary Tour Boynton Beach and Delray Beach (featured image)
When: Saturday, May 25
Where: Boynton Beach Mall
What: Enjoy one stop on the rotating tour of South Florida art districts and cultural foods from local eateries. Experience unique locations that only the locals would know on this guided tour of Boynton Beach and Delray Beach.
Info: tastehistoryculinarytours.org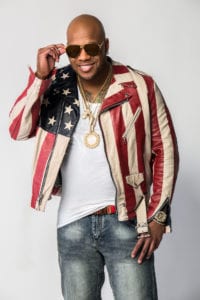 2019 Hyundai Air & Sea Show
When: Sunday, May 26
Where: Miami Beach
What: The 2019 Hyundai Air and Sea Show will culminate in a grand finale concert this Sunday afternoon on Miami Beach. Headliner Flo Rida will be accompanied by Young Musicians Unite, the U.S. Army's "As You Were" Band and more as they take the stage to perform prior to the fireworks extravaganza that will wrap up the weekend.
Info: USAsalute.com
Memorial Day Bottomless Brunch
When: Monday, May 27
Where: Tap 42 (all locations)
What: This Memorial Day, Tap42 is hosting a bottomless brunch from 11 a.m. to 3 p.m. that includes dishes like Chicken and Waffles, Smashed Avocado Toast and Green Eggs and Ham as well as all-you-can-drink mimosas and Bloody Mary's.
Info: tap42.com
Backyard BBQ
When: Monday, May 27
Where: Tarpon River Brewing
What: TRB is throwing a Backyard BBQ bash this Memorial Day featuring all your favorites, from hot dogs and hamburgers to Red, White, and Blue fruit-infused beers! Guests can enjoy a laid-back, fun atmosphere as they relax to the sounds of a live band.
Info: tarponriverbrewing.com
Memorial Day Remembrance Heroes Tribute
When: Monday, May 27, 5:30-7 p.m.
Where: Bokamper's Fort Lauderdale
What: Enjoy a lively parade, tribute video, flag folding ceremony and more during this celebration of those who serve this Memorial Day at Bokamper's.
Info: bokampers.com