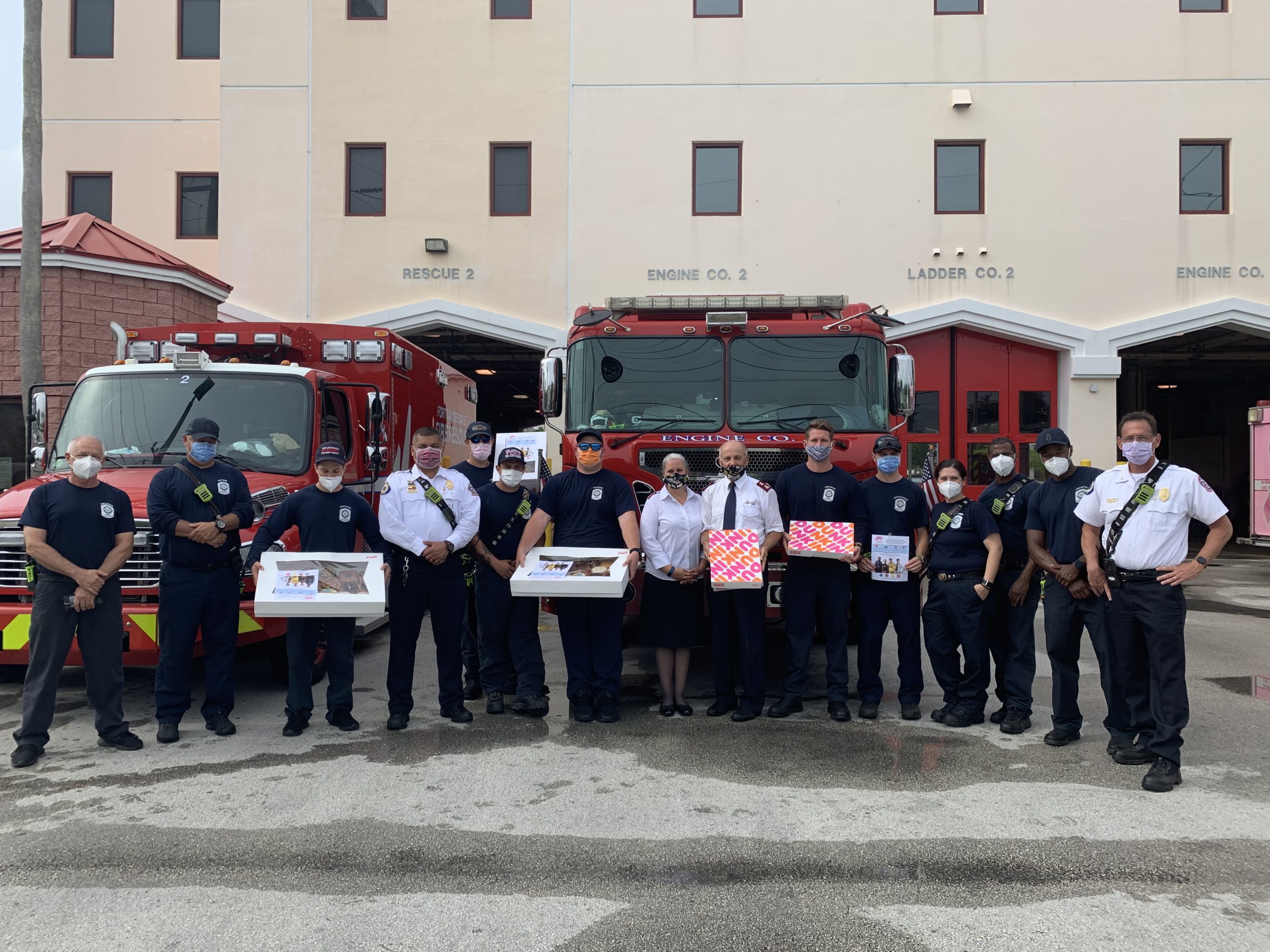 The Salvation Army of Broward County to Deliver Hundreds of Dunkin' Donuts to First Responders and Healthcare Professionals
The donations coincide with National Donut Day on Friday
The Salvation Army of Broward County will distribute hundreds of donuts to first responders and healthcare employees in Broward thanks to a partnership with Dunkin' to honor frontline workers.
National Donut Day was established in 1938 when The Salvation Army in Chicago started honoring The Salvation Army's "Donut Lassies," who traveled overseas during World War I to provide emotional and spiritual support, supplies and other services to U.S. troops in France. The Lassies also provided fresh donuts and hot coffee to soldiers fighting in the trenches to raise their spirits and thank them for their service. The tradition continues each year with The Salvation Army serving donuts, warm meals and drinks to those in need.
The donuts will be distributed to the following units on Friday:
Fort Lauderdale Police Department – 9:45 a.m.
1300 W. Broward Boulevard in Fort Lauderdale
Fort Lauderdale Fire Rescue – 10:30 a.m.
528 N.W. 2nd Street in Fort Lauderdale
Davie Fire Rescue – 11:00 a.m.
1200 S. Nob Hill Road in Davie
Additional delivery locations are available upon request. For more information, visit Salvationarmyflorida.org/fortlauderdale/