Michael Schwartz might be one of Miami's busiest chefs. The James Beard Award-winner runs six restaurant concepts across the country, some of which include multiple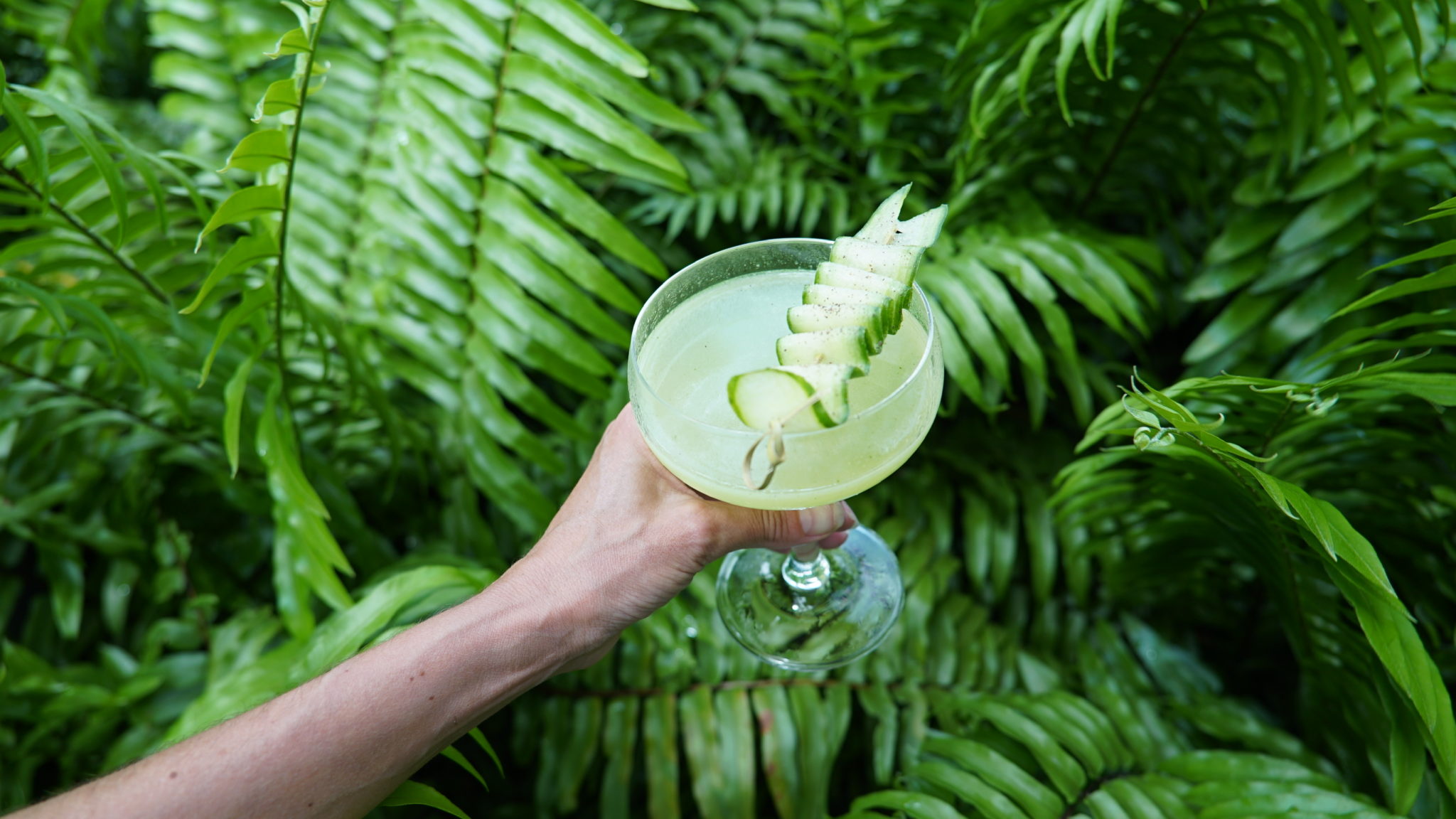 locations. There's his namesake neighborhood bistro, Michael's Genuine Food & Drink, in the Miami Design District, which recently expanded to Cleveland. He also serves eclectic pizzas at Harry's Pizzeria in Coconut Grove and Genuine Pizza in Aventura, grills Argentine meats at Amara at Paraiso in downtown Miami, and dishes up wok-charred wild salmon at the Traymore in Miami Beach.
Now, he's added one more restaurant to his growing roster: Tigertail & Mary, a bohemian-inspired, wood-fired kitchen which opened this May in Coconut Grove. As the name suggests, the restaurant is between Tigertail Avenue and Mary Street, offering a menu of fresh, brightly colored vegetables, grilled meats and seafood in a relaxed setting.
"The neighborhood was 100 percent the inspiration for the concept," Schwartz says. "As Miami's oldest village, punctuated by Biscayne Bay and its breezes, you really don't get more Miami than this. The lush, tropical environment really comes through like no other place in the city and truly defines it. We wanted to incorporate that into everything, from the design to the menu—[as part of] the guest [experience]."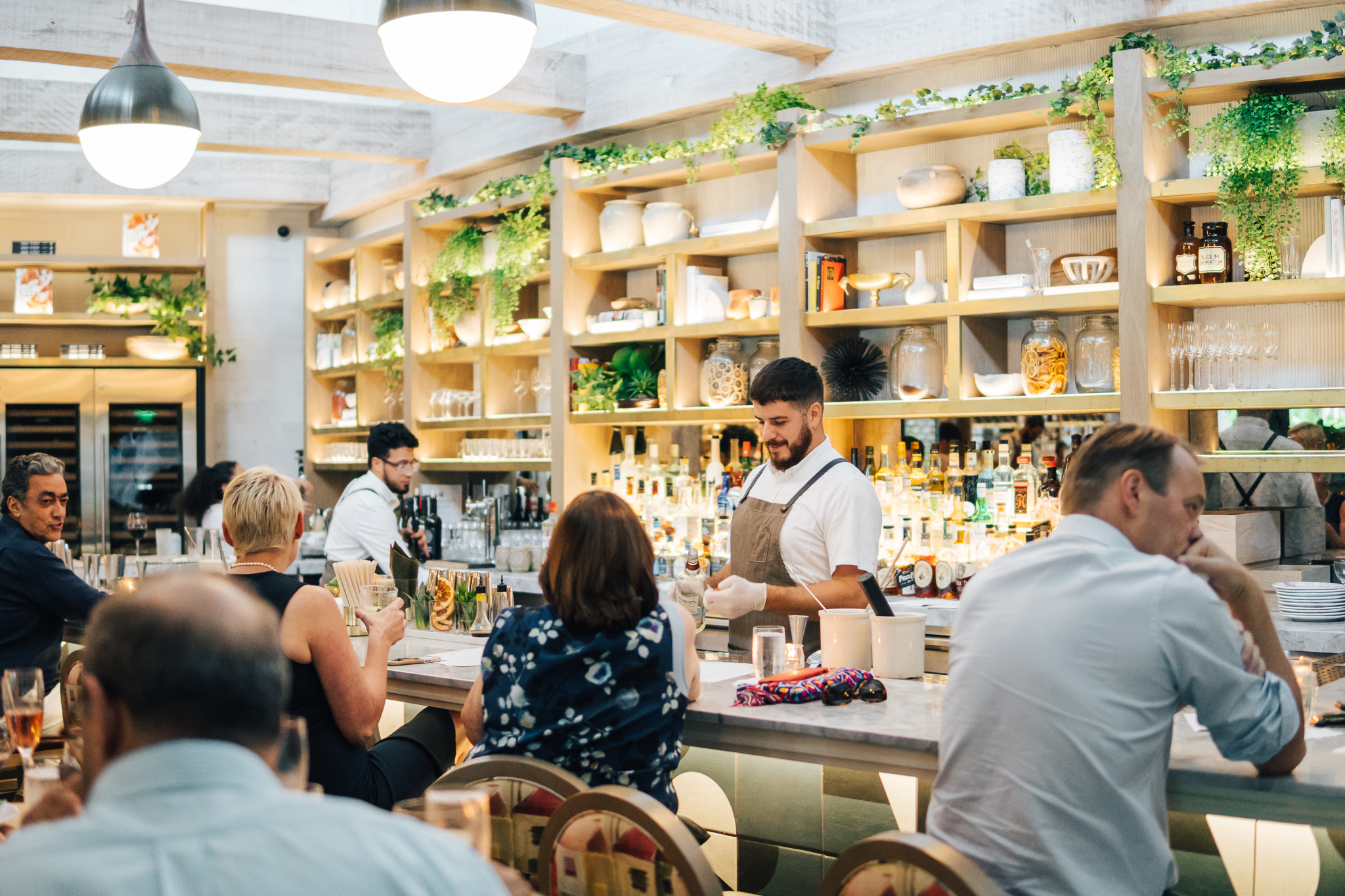 For Schwartz, good food begins with great product, which is why he designed the menu to focus mostly on fresh produce and proteins. Open for lunch, dinner and happy hour, its menu items include the likes of peaches with whipped ricotta, ham and pistachio; broccolini pizza with Calabrian chili sauce; roasted chicken with leeks and lemon confit; and lamb-stuffed fried olives.
"Our menu is vegetable forward, so when we think about dishes, such as our New York strip with broccoli rabe and tahini, executive chef Stephen Ullrich is incorporating ingredients that offer balance as well as flavor," Schwartz says.
"Roasted carrots aren't relegated to a section of side dishes but rather are part of a composed plate that stands on its own, with curried cashew crème, cashew dukkah and fresno chili. We also love the delicious salty briny bite of lamb-stuffed olives."
Biscayne Bay, marina sails and palm trees serve as the backdrop of Schwartz's Coconut Grove oasis, which seats 120 in the bar, main dining room, private dining room and outdoor patio.
"We love our locals, the furry ones too," Schwartz says. "Great patio space opening up to the residential part of the Grove and our new neon sign is drawing folks in, and once they get a taste, they want to get to know us more. We love the regulars that have been keeping us lively and welcoming in the summer months too."
Schwartz hopes to position Tigertail & Mary as a neighborhood gathering space, similar to what he built in the Miami Design District with Michael's Genuine. That's why, in addition to the restaurant itself, he created a walk-up café offering breakfast bakery items, with seating at tables in an adjacent park.
"It's more about what the Grove brings to us that we're truly excited about," he says. "We're here to make sure we are listening and providing a neighborhood retreat with different opportunities—from happy hour at the bar to bottomless Lambrusco and bottled bloody marys at Sunday brunch—that everyone can make their own and get excited about."