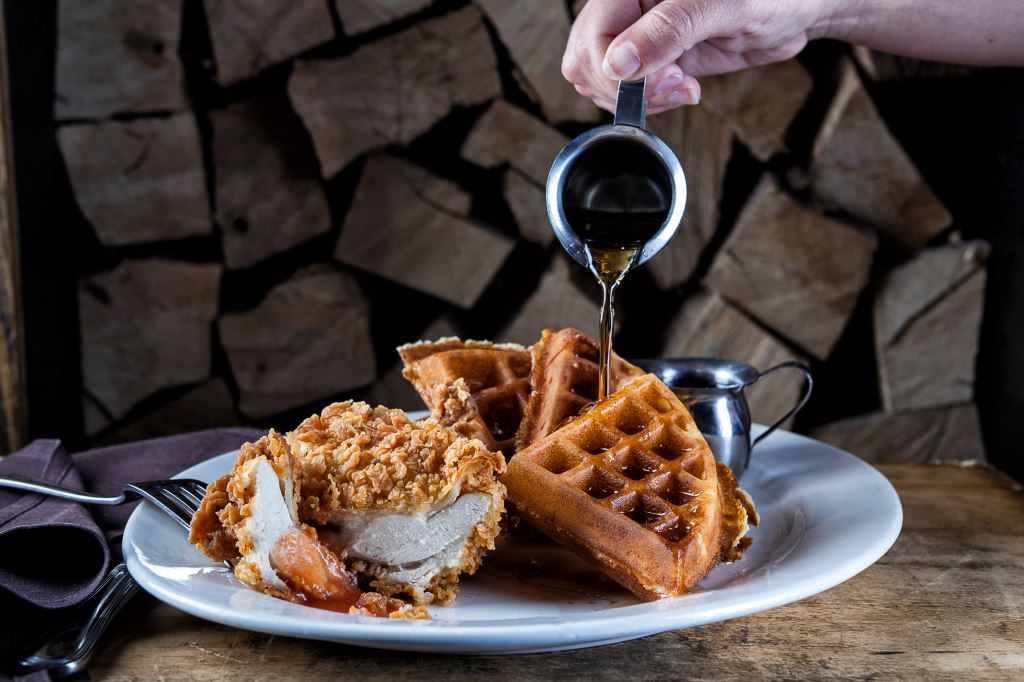 PALM BEACH COUNTY
The restaurant: Burt & Max's
Where: 9089 W. Atlantic Ave., Delray Beach
Takeout treats: The popular restaurant at Delray Marketplace has opened for curbside takeout and delivery—and the kitchen isn't holding back. The menu features many of the small-plate, soup and salad, brick-oven pizza (five options), sandwich, taco, and large-plate offerings that regulars have come to enjoy. On the handheld side, check out the salmon-shrimp burger (grilled or blackened, $18) and the California Club (with blackened chicken and Monterey jack cheese); on the taco front, try the grilled skirt steak ($18). Large plates include a half-rack of baby back ribs ($22) and grilled meatloaf ($21) with hickory barbecue sauce and mac-n-cheese. B&M also is serving up family-style value meals for two and four people. Takeout is available from 2 to 8 p.m.
Don't miss: For those looking to satiate their comfort food desire, it doesn't get much better than the Southern fried chicken and waffles at B&M. Think twin chicken breasts, buttermilk waffle, hot sauce and lots of maple syrup ($22).
Contact: 561.638.6380; burtandmaxs.com/online-ordering
MIAMI-DADE COUNTY
The restaurant: Via Emilia 9
Where: 1120 15th St., Miami Beach
Takeout treats: Check out the house-made pasta specialties, courtesy of chef Wendy Cacciatori, like cappellacci de zucca al burro e salvia (pumpkin cappellacci in butter and sage, $17) and tortellini in brodo (tortellini in broth; $22), or one of the gnocchi offerings (cheese, $17; or with tomato sauce, $16).
Don't miss: It's an expected menu item at an authentic Italian restaurant like Via Emilia, but the linguine alla vongole here still manages to surprise with briny, fresh clams blending beautifully in a garlicky house made linguine, served al dente. Trust us, it's a soul-satisfying classic. (Pictured above)
Contact: 786.216.7150; viaemilia9.com