The idea that revenge is a dish best served cold may still apply in spy novels and vigilante movies. But in travel terms, especially for U.S. residents, it's more important where it's served not how.
Americans continue to make up for lost getaways during the pandemic—a go-big-and-leave-home mindset that's been dubbed "revenge travel"—by booking countless trips abroad. According to an early 2023 report by the European Travel Commission, some 40 percent of U.S. respondents planned to travel outside North America by spring—with 1 in 3 travelers eying Europe as a destination.
As Marc Rochet can attest, that pattern shows no signs of diminishing this summer—especially in South Florida. The founder and CEO of French Bee has seen major booking buzz since the airline debuted direct (roughly nine-hour) flights from Miami to Orly Airport in Paris last December.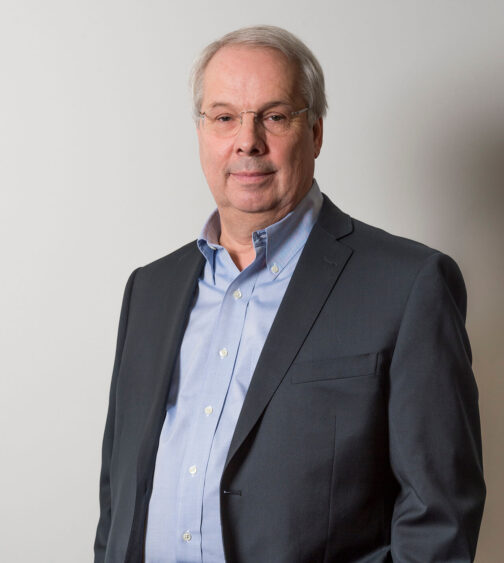 It's the latest U.S. market with a nonstop route to Paris—joining San Francisco, Los Angeles, and Newark, New Jersey—for the "smart-cost" airline that launched in 2016 as French Blue before rebranding in 2018. Rochet, also CEO of Air Caraïbes, shared insights with Lifestyle into what distinguishes French Bee in the long-haul carrier space.
Why was a direct flight between Paris and Miami important to French Bee?
We knew we wanted to establish a Southeast route for French Bee to Paris and determined this would be a strong choice for a few reasons. From France, the Miami route choice was a natural connection because it's a dreamy destination for Parisians and a gateway hub to cruise ports to additional attractive leisure destinations. From the U.S., Paris remains a top destination from South Florida year-round. Next, our prices are competitive and affordable, and we are the only carrier to fly from Miami to Orly, the closest airport to Paris. With the access that French Bee's Miami service provides, we are pleased to see both Paris and Miami forge more economic and tourism ties.
For South Florida travelers who aren't familiar with the brand, what distinguishes French Bee from its competitors?
French Bee is France's first smart-cost, long-haul carrier. Our shared mission is to provide cohesive connections and satisfaction among our customers with an authentically French spirit and expertise. Another important distinction is that basic economy fares from Miami to Paris [Orly] start at $281 each way, making it the cheapest option.
You've mentioned in other interviews that just the idea of lower fares can produce diminished expectations when it comes to air travel. What are some examples of how French Bee is changing that stereotype?
We're breaking from conventions to create a new high-value, low-cost company. It goes beyond the expectations of a low-cost experience.
We're "smart-cost." That means we are a low-cost company with a positive customer philosophy: Our customers adjust their own level of service, choosing products and services à la carte because we believe people should get what they pay for. Our goal is to make idyllic destinations accessible to as many people as possible.
What can you share about the type of plane that travelers out of Miami will board on French Bee?
French Bee flies on six Airbus A350s, one of the world's most modern and efficient aircrafts, allowing a 25% reduction in carbon emissions compared to planes of the previous generation of the same size. In terms of design and technology, the Airbus A350 is cutting-edge. French Bee's ultra-quiet plane and mood lighting mimic sunrise and sunset to improve sleep and reduce jet lag while reducing long-distance fatigue. The aircraft has 411 seats (and two classes), pressurization, temperature control and other amenities for the passengers' comfort in the cabin.
Stories of frustrating flight episodes—delays, cancellations, long hours waiting inside the airport—have been rampant in the United States this year. What is French Bee doing in the post-COVID era to ensure that travelers are having a seamless experience?
We are fortunate to have a modern fleet of six new Airbus A350 aircrafts, which provides fewer issues operationally and a more comfortable long-haul journey for passengers. We also have a focused leisure network with all nonstop routes. Our sister airline is Air Caraïbes, so if there are any unexpected issues, we're able to use their fleet as well. Finally, Orly is a smaller airport than Charles de Gaulle, and the runway taxi time is much shorter because it's less congested.
In the event there are delays outside of our control, our aircrafts are prioritized due to being an international route and carrying more passengers.
Travel to Europe seems hotter than ever for South Florida residents. Do you see this as a response to the limitations of COVID-19, or is there something else contributing to the interest?
We are also noticing a high demand. I think it's in part due to the desire to travel to Europe again. But it's also about people wanting to make up for lost time, take that much-awaited trip—and treat themselves after a long period of uncertainty.
What makes travel to Paris and to France in general so alluring for U.S. residents?
There are endless reasons to visit Paris frequently. Beyond the obvious, it's a cultural city and very walkable, with great sights—and continuous new museum, restaurant and cultural destination openings. Plus, with affordable accessibility, it's a win-win to visit year-round.