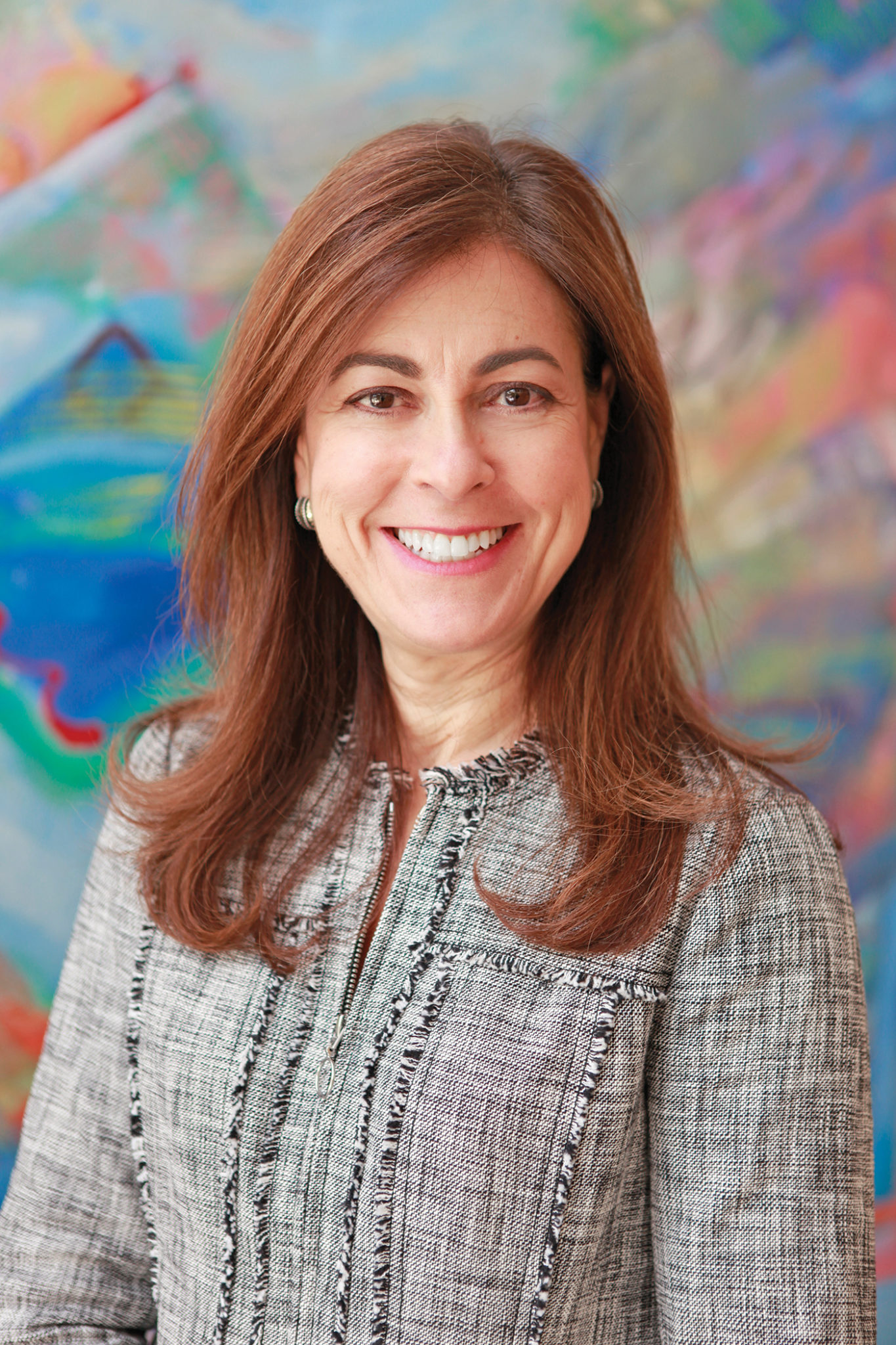 As it turns out, two of South Florida's most venerable nonprofit organizations—United Way of Miami-Dade (95 years) and United Way of Broward County (80)—haven't seen it all, despite serving our communities for a combined 175 years and counting.
Still, it shouldn't come as a surprise that, despite dealing with a novel virus, our local United Ways followed a tried-and-true course to combat an unprecedented pandemic. Employees, volunteers and the organzations' community partners rolled up their collective sleeves and began assisting the most vulnerable in Broward and Miami-Dade counties—as well as countless others unexpectedly devastated by business shutdowns.
Maria Alonso (CEO/president of Miami-Dade; pictured left) and Kathleen Cannon (CEO/president, Broward; pictured above) spoke to Lifestyle about how their respective United Way organizations have tried to meet the many challenges presented by COVID-19.
Even understanding how coronavirus might affect the communities you serve, what startled you about the way things unfolded?
Cannon: Before COVID-19 was in Broward County, our most recent ALICE report (Asset Limited, Income Constrained, Employed) showed that 37 percent of households were considered ALICE, while 13 percent of households were living below the federal poverty level. Many of these families were one paycheck away from losing everything. Now, because of lost jobs/wages, they are in dire circumstances and in need of emergency financial assistance. Our plan is to be nimble and be equipped to pivot daily to the new needs of Broward based on the impact of this virus, while maintaining all of our other initiatives.
Alonso: We know one setback can lead to a major financial hardship. Fifty-nine percent of local households, including more than 248,000 families with children, are struggling to meet their basic needs. A prolonged crisis like this can be catastrophic, not only for these families but for the small businesses that serve as the backbone of our local economy. In fact, 81 percent of businesses in Miami-Dade County have less than 10 employees.
There are people in your communities dealing with unemployment—and all of the humbling aspects that go with it—for the first time. What's your advice to individuals who've never had to turn to a nonprofit organization for assistance?
Cannon: You are not alone—and it's not your fault. This is a scary time, and you want to ensure that you're providing for yourself, your family and your loved ones. There are services available, and we encourage you to use them; please call 2-1-1 if you need support.
Alonso: There are many service organizations, municipal leaders, funders and corporate partners all working together to help identify changing needs. Organizations such as United Way of Miami-Dade and Broward counties are doing everything we can to provide assistance and leverage our contacts. If we cannot do it ourselves, then we aim to connect people to information and resources that can help.
How has the shutdown affected how you manage your respective organizations?
Alonso: Given the rapidly evolving nature of the pandemic, and the need to mitigate the spread of germs in the community, the United Way of Miami-Dade campus temporarily closed in accordance with the shelter order. All United Way staff shifted to telecommuting. A small number of staff are involved in coordinating or training volunteers performing community service functions, in accordance with [Centers for Disease Control and Prevention] guidelines.
As a direct service provider and a grant-making organization, we're working closely with our staff, impact partners and grantees to understand their contingency plans as well as the areas of greatest need for vulnerable families and small business owners who already are, or who will be, disproportionately impacted by reduced hours, closures and other measures as a result of the pandemic. We are hosting digital events via Zoom, including a virtual panel interviews and other remote programming for donor member groups.
Cannon: United Way of Broward County is moving forward, business as usual, but virtually. Our "Mission United" support line for veterans is open 24 hours a day [954.4.UNITED]; we have doubled our food distribution through our Project Lifeline program [which delivers fresh, nutritious food such as meat, produce and milk]. As each day passes, we continue to assess the ever-changing needs of the county.
We are not laying anyone off due to COVID-19. In addition, we will continue to fund our programs and partners, so that they can stay open and provide the much-needed services in the community. Through our public policy efforts, we are going to assist our nonprofit community in accessing the Small Business Administration loans that were created by the CARES Act.
Your organizations work closely with and help support nonprofits throughout the region. From a big-picture standpoint: What are the biggest challenges that South Florida nonprofits will face in the aftermath of the pandemic? 
Alonso: Access to information about business continuity has been one of the biggest necessities of local nonprofits. United Way is supporting partner and grantee agencies with needed organization informational resources, including HR Telecommuting Policies and Closed Chat Group, where agencies can ask questions, refer a case, etc.
Additionally, through Miami Pandemic Response Fund, we're working closely with local nonprofits to help with emergency assistance to individuals, families and small businesses impacted by the pandemic. We have collaborated with organizations on the front lines, responding to immediate needs of some of our most vulnerable—toddlers and infants, seniors, and hard-working families who have lost their jobs or had their incomes reduced.
Cannon: One of the biggest challenges that South Florida nonprofits will face is the overwhelming need that individuals and families will have as they struggle with the loss of their employment, lost wages and stability, combined with diminished donations. This is a time when our role as a safety net in the community is more integral than ever. We will be stretched to serve all of the needs that have been created by COVID-19.
How will this pandemic and its tentacles change the way that United Way operates in the future?
Cannon: United Way of Broward is always proactive [when it comes to] attending the needs of our community. We currently play a large role in disaster and emergency management locally, and we have internal programming acting as a convener, coordinator and funder of emergency response activities and disaster recovery efforts. We are also responsible for supporting Broward County Emergency Response Operations by fulfilling both needs for volunteers and donations.
Looking to the future, only time will tell, but COVID-19 has changed the face of everything and will continue to teach all of us how to best prepare to care for each other in times of drastic need and economic uncertainty.
Alonso: After the pandemic is over, we look forward to analyzing the situation as a whole and understanding what worked, what did not work and why. This will allow us to adjust and prepare for the future. We have learned a lot about how to continue helping our community given the current situation. The important thing is that our United Ways have remained resilient and will continue to respond to the communities emerging needs because that is what we are here for.
We are all in this together, and as we have done in the past, we will prevail.
How to Help
Both the Broward and Miami-Dade organizations have launched fundraising campaigns to help South Florida residents in need amid the coronavirus crisis. For more information, or to make a contribution, visit the following websites: Broward and Miami-Dade. Or call 800.226.3320.