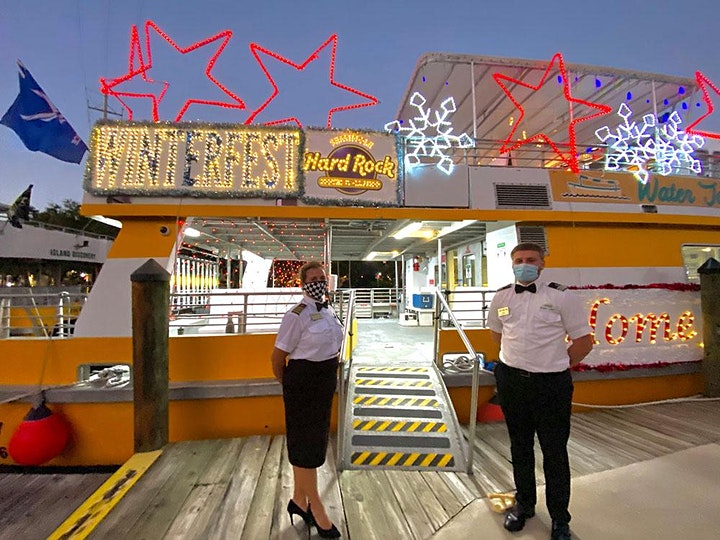 Water Taxi Brings Holiday Cheer to Fort Lauderdale Waterways
The Holiday Lights Cruises feature themed cocktails, live music and spectacular views of holiday-decorated mansions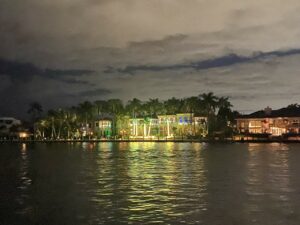 Being in South Florida for the Winter holidays doesn't always produce a traditional holiday feel with the balmy weather and green palm leaves. But what the area lacks in winter snow, it makes up for it in other areas. Namely, magnificent waterways decorated with million-dollar mansions sprinkled with traditional holiday lighting to generate a fantastic night activity northerners would be jealous to experience during winter months.
The Water Taxi's Holiday Lights Cruises presents the ideal opportunity to get out on the waterway and experience some holiday cheer aboard its festively decorated Double Decker boat. The specialized tours began running last week and will continue through the New Year. Guests on the cruise float down "Millionaires Row" on the Fort Lauderdale intracostal waterway with a cash bar, live music and prime viewing of Christmas lights decorating the estates and lighting up the channels.
The nightly cruises begin at 6:30 p.m. and 8:30 p.m. with tickets costing $35 for adults and $15 for children and free for children under three years of age. The cruises depart from a dock between the Stranahan House and Riverside Hotel in Fort Lauderdale. To purchase tickets, visit here.