Lead photo by Luccia Photos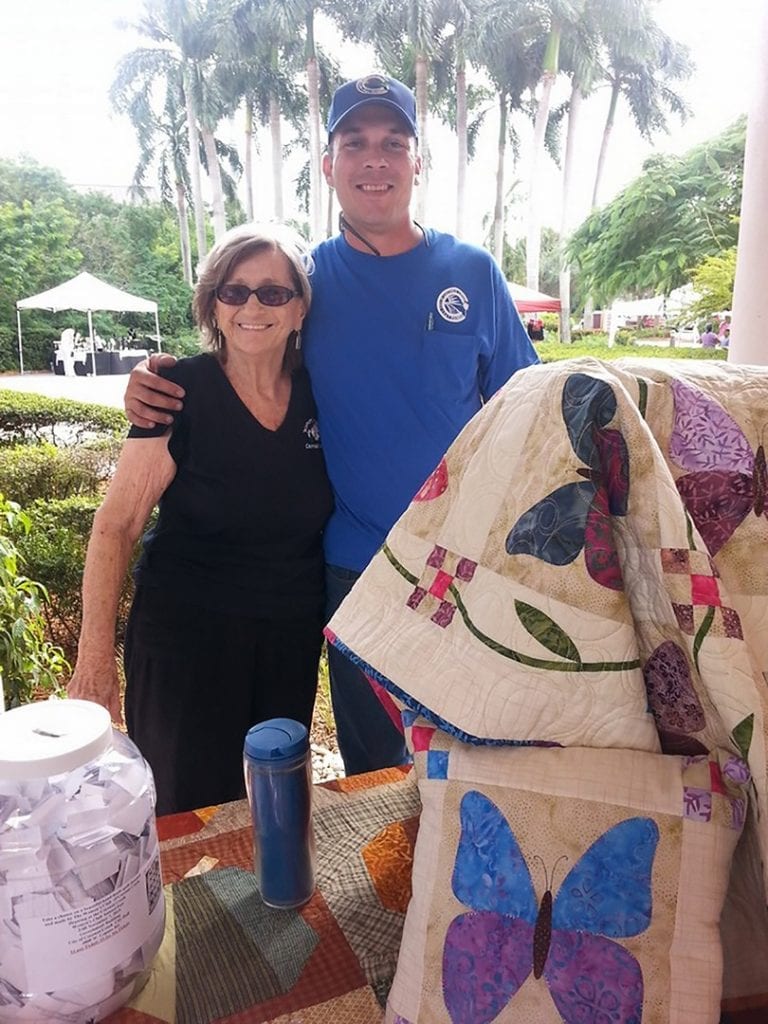 Though Janell Bantz has been a member of the Women's Club of Coconut Creek for two years, she has been involved with it since 1991, when she was 18 and moved to Coconut Creek from Michigan. Within two weeks of moving, she met the man who would become her husband, who grew up with the children of founding members, and her future mother-in-law, who introduced her to the club.
Bantz's link to Coconut Creek through the club is a testament to how it brings the community together.
"We have first- and second-generation moms and daughters," Bantz says. "The younger ones are bringing their kids in who help volunteer at these functions. My son has been helping with the club for four years. It's just a great mix to bring the community together. People who wouldn't talk [to each other ordinarily] are now at these meetings and fundraisers, and it's bringing the whole community as one. It's a really great thing to see."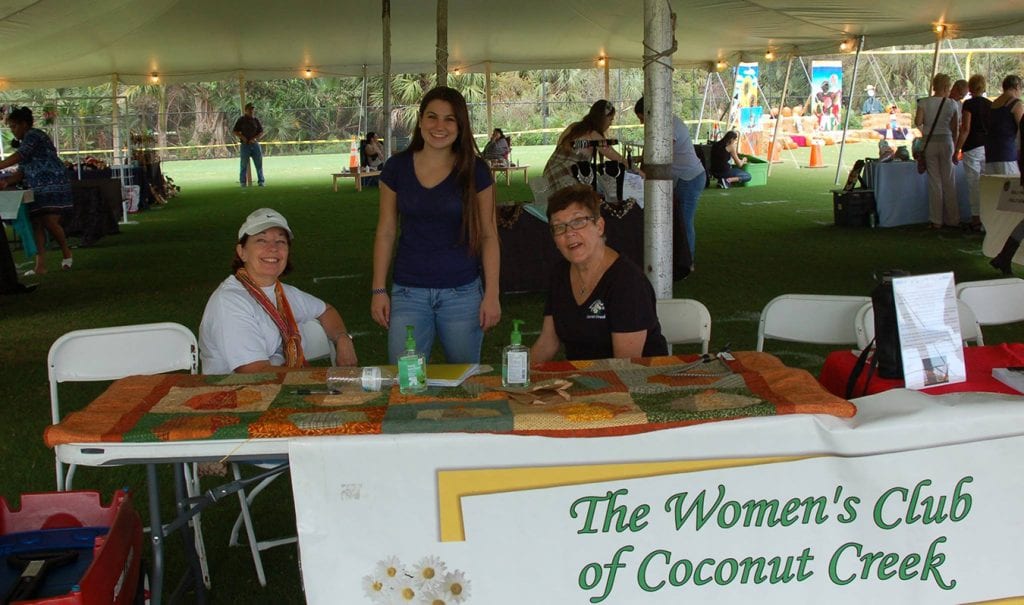 Bringing the community together is a hallmark of the Women's Club, which launched in 1970. The organization, which meets in south Coconut Creek, has been a fundraising mainstay for the city—especially when it comes to assisting high school students with college expenses. Club members such as Carolyn Pawelczyk, a past president who has lived in north Coconut Creek for eight years, laud the organization's citywide reach.
"We're not from just south Creek anymore," Bantz says. "We're from all corners of Creek."
In her first year as president, Bantz is dedicated to strengthening community ties by increasing membership (the last official membership count was 68) and holding events that bring members' families together and welcome new residents to the neighborhood. Both goals, Bantz says, go hand in hand.
"If we can grow the membership, we're growing the community," Bantz says.
With that growth will come diversity and change through young members, something Elaine Power, a past president who joined in 1990, has already seen and looks forward to seeing more of. Neighborhood teenagers get to know each other by volunteering with the club, and high schoolers have recently expressed interest in joining, something the members will discuss.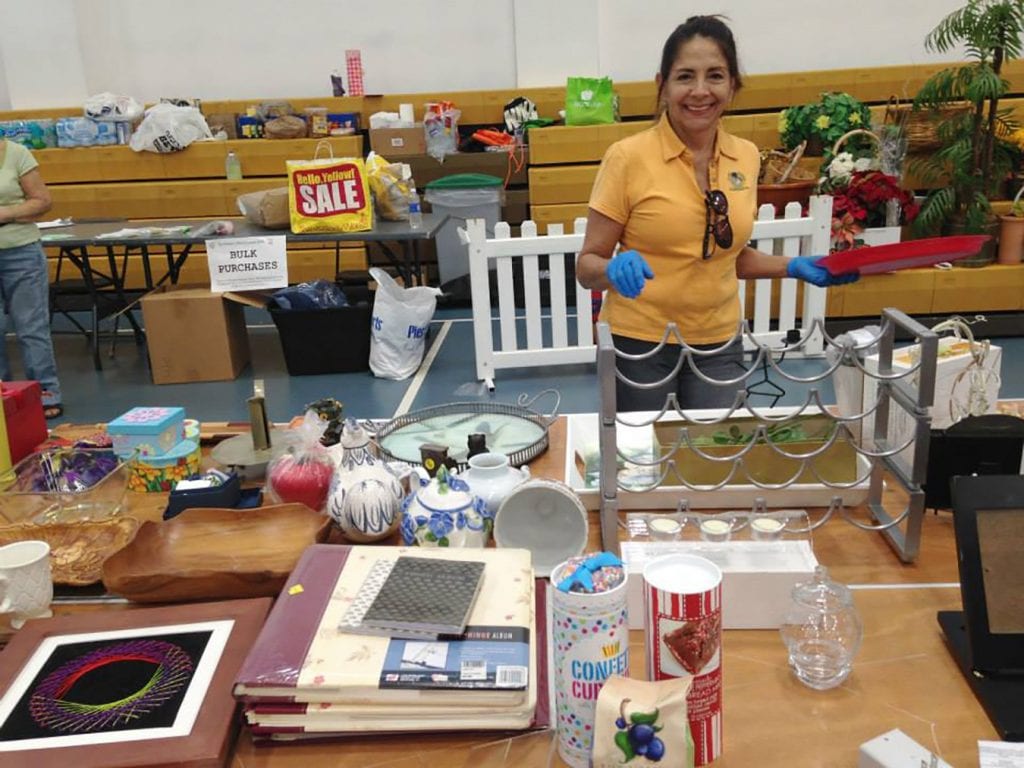 "I think what's great about the women's club is that you have older people and younger ones, so we have a very mixed age population," Power says.
The city often invites the club to participate in citywide events; it participated in the city's Arbor Day celebration, the fall harvest celebration and the annual Butterfly Festival. In turn, the city supports club events that involve the entire community—a garage sale in March, a fair in September, and a candle kit sale and a children's brunch with Santa Claus held in December. Pawelczyk says the events are ways for members to showcase Coconut Creek.
"A lot of people don't realize [how much there is to do in the city]," Pawelczyk says. "It's something that you have to reach out to for yourself, and if we can bring that as the women of Coconut Creek, our organization, to the women of the city, who, of course, will bring it to their families, it just would add to their enjoyment of living in the city."
Adds Bantz: "We're what you envision when you say 'small hometown community,' and I think that's what makes us so proud to all be here."
The close partnership with the city has led current and former club members to become involved with local city organizations. Power came to the club through city commissioner Becky Tooley, a member and Coconut Creek's former mayor. Pawelczyk is on the civil service board, and Power's son is a member of the city's community emergency response team (CERT).
Power says the club has changed over the years because of new members and changes in leadership. But one thing remains the same: The club is not part of a national association. If it were, some proceeds would go to the larger organization. Instead, through its events, the Women's Club brings the community together while funding college scholarships.
"We want all our money for our scholarships," Power explains.
Recipients may attend any public or private school in the area but must be Coconut Creek residents. Roughly 15 students receive scholarships each year, and, sometimes, the club grants a scholarship to a member for continuing her education. The club's scholarship committee considers the applicants' academics, community service and their living circumstances.
Power, a longstanding member of the scholarship committee, says it first picks the students and then disburses the money accrued from club events over the year. The club has given more than $200,000 in scholarships since its founding, and several recipients have written letters to the club years later to thank them.
Raising scholarship money is a priority for Bantz during her presidency. And, she wants to keep what she calls Coconut Creek's "hometown feel" by promoting the social aspects of the club.
"Besides that main goal, I want to make it a place where women can come and have fun together and get to know each other as a community," Bantz says.