Two of Fort Lauderdale's most recognizable arts promoters—Andrew Martineau and business partner Evan Snow—have launched yet one more venture to take art to the streets through a new partnership with Las Olas Company. It's an arts pop-up concept called Zero Empty Spaces.
Las Olas Company CEO Mike Weymouth saw immediate value in Zero Empty Spaces after a meeting in late April. The parties inked a deal on June 1 through which UniteUs Group takes on month-to-month leases of unoccupied storefronts for a nominal fee.
The first address—a 2,400-square-foot space at 914 E. Las Olas Blvd.—debuted Aug. 1; attendees packed the space for an opening-night party. Throughout the week it serves as inexpensive, temporary studio space for six visual artists and a fashion designer. The public also will be invited to sketch nights and screenings of arts documentaries.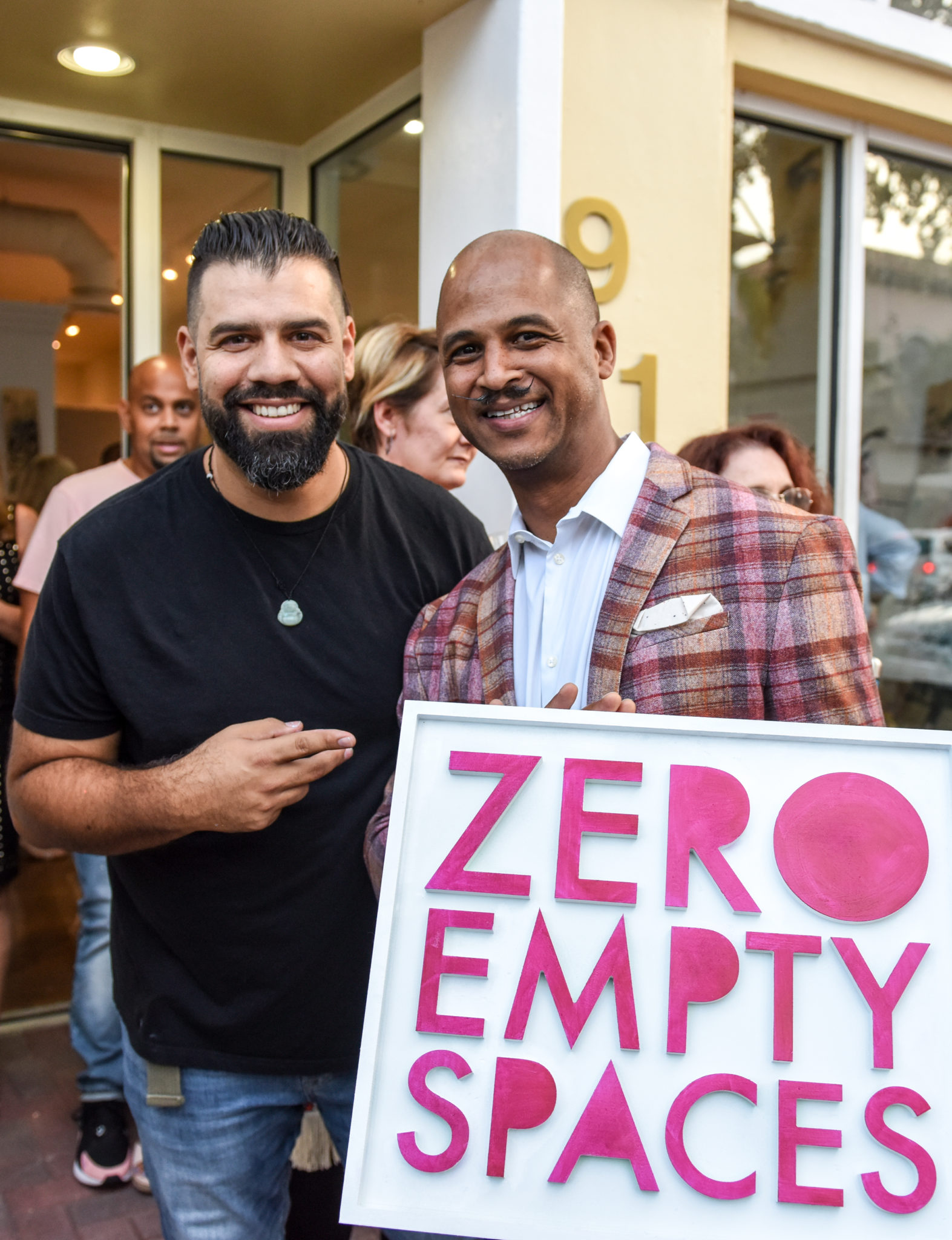 "You put seven artists in a space and have 600 to 700 people come out for opening night, and you know there is an audience for art," says Martineau, CEO of marketing consultancy UniteUs Group. "We're committed to building a thriving creative community."
Martineau and Snow's reputation for investing in the local arts scene precedes them; they founded the #choose954 cultural movement and the annual Art Fort Lauderdale Festival. Martineau also brings retail expertise as a former regional director at Westfield Broward Mall.
"It keeps an otherwise dark space occupied, so it's more appealing to a prospective tenant," says Pam Zirkle, commercial property manager at Las Olas Company, which owns 80 percent of properties on the boulevard from Sixth Avenue to 10th Avenue. "Artists can engage with the community and have a place to create around other artists."
Inevitably, a retailer able to pay market rate will sign a lease agreement. When that happens, Zero Empty Spaces will relocate the seven creatives to another vacant space.
While a novel concept, Zero Empty Spaces is a natural outgrowth of the city's heightening arts fervor. Indeed, an increasingly younger and diverse demographic is seeking enriching experiences.
"The support from the mayor and the commissioners has been huge," Martineau says. "They've started to really embrace the arts as something that helps connect the community and brings out hundreds of their constituents."
Fort Lauderdale isn't the only area embracing this latest concept. Zero Empty Spaces is coming to Hollywood soon, and Wilton Manors also is interested.
Photos by Carina Mask