After living with her husband Matthew in Chicago for six years, Stefanie Harris was ready to head home to Miami. It wasn't just about missing her family and the sunshine—it was the community.
"The warmth of the people who live here and the sense of culture and community—I just think it's very unique to Miami versus anyplace else," Harris says.
Today, Harris, who grew up in and around Palmetto Bay is "living the big fat Cuban dream where you live next to your parents" and happy to see her 6-year-old twins, Julia and Patrick, attending to the same school that she attended as a child and experiencing that sense of community. She also recently started The Fix, a home design studio that offers staging and design services for those looking to sell their homes.
And, she is contributing to the community warmth that she missed in Chicago. For the past 11 years, the Florida International University graduate has been director of the Miami chapter of For a Day Foundation, a national organization that provides days of pampering and play for children who are undergoing cancer treatments. They've provided more than 200 children at Nicklaus Children's Hospital, Miami Cancer Institute and Baptist Children's Hospital with days filled with play therapy, goody bags, crafts and pampering.
"I like to be busy and I like to help others. And I feel fortunate that I'm able to give back," says Harris, who also donates toys to His House Children's Home. "I just want to help everybody, and I have a really hard time saying no."
It's this desire to help others and her experience with her children, who were born premature, that inspired her most recent endeavor, Little Palms Press, through which she sells personalized onesies to celebrate the milestones that premature babies in the neonatal intensive care unit go through, as well as water bottles for parents. Starting with one of her customers, a nurse at a local NICU, Harris has donated more than 100 onesies that celebrate children with messages such as "brave little warrior" or commemorate babies' "graduation" from the NICU.
"It's a big deal when [a baby] gets off the ventilator, and it's a big deal when [babies] wear their first outfit," Harris says. "So we want to celebrate those milestones and normalize the NICU experience."
Lifestyle spoke to Harris about her drive for giving back.
1. How did you get involved in the For a Day Foundation?
My dad is a cancer survivor, and my grandmother passed away from lung cancer. When she was going through her chemo[therapy], I would see how she would perk up and really get energized when she would get her hair done or pamper herself. My grandmother and I were very close, and we were both kind of girly-girls. When I was little, I would play dress up, and that was fun for me. I remember thinking then that there's a 7-year-old out there who has cancer who is being robbed of that experience because they're sick. I felt this calling to help them and bring that healing of just playing and being a kid.
I had heard about the For a Day Foundation on TV. … I raise money to provide them with a goody bag. We provide a day of crafts and a day of pampering. We have people dressed up as princesses, former Mrs. Floridas, former Miss USAs, people from Nuestra Belleza Latina on Univision.
I've collaborated with so many different people over the years to come and bring joy to these kids. … I've had parents come up to me crying, telling me that their kid hasn't smiled in weeks. It makes a difference.
2. What's a story that reflects For a Day's impact?
The last time we did an event, it was while the kids were doing chemo. This 16-year-old girl hadn't shown her bald head yet to anybody. Another one of the 16-year-olds, who was very confident, brought her a crown. It was kind of a breakthrough moment for her because she took off her bandana in front of the nurses and in front of her chemo friends and put on the crown. The nurses were all crying and saying that she's finally feeling comfortable enough to smile and to be comfortable with her bald head. That's what [For a Day] does. It facilitates these breakthrough moments and these moments of joy in a very dark time. …
We try to cater to them. Sometimes, they just want to play board games, or they just want to be treated not like a patient but like a child. They are surrounded by these adult conversations, so they don't really get a moment to play. And that's what we provide for them.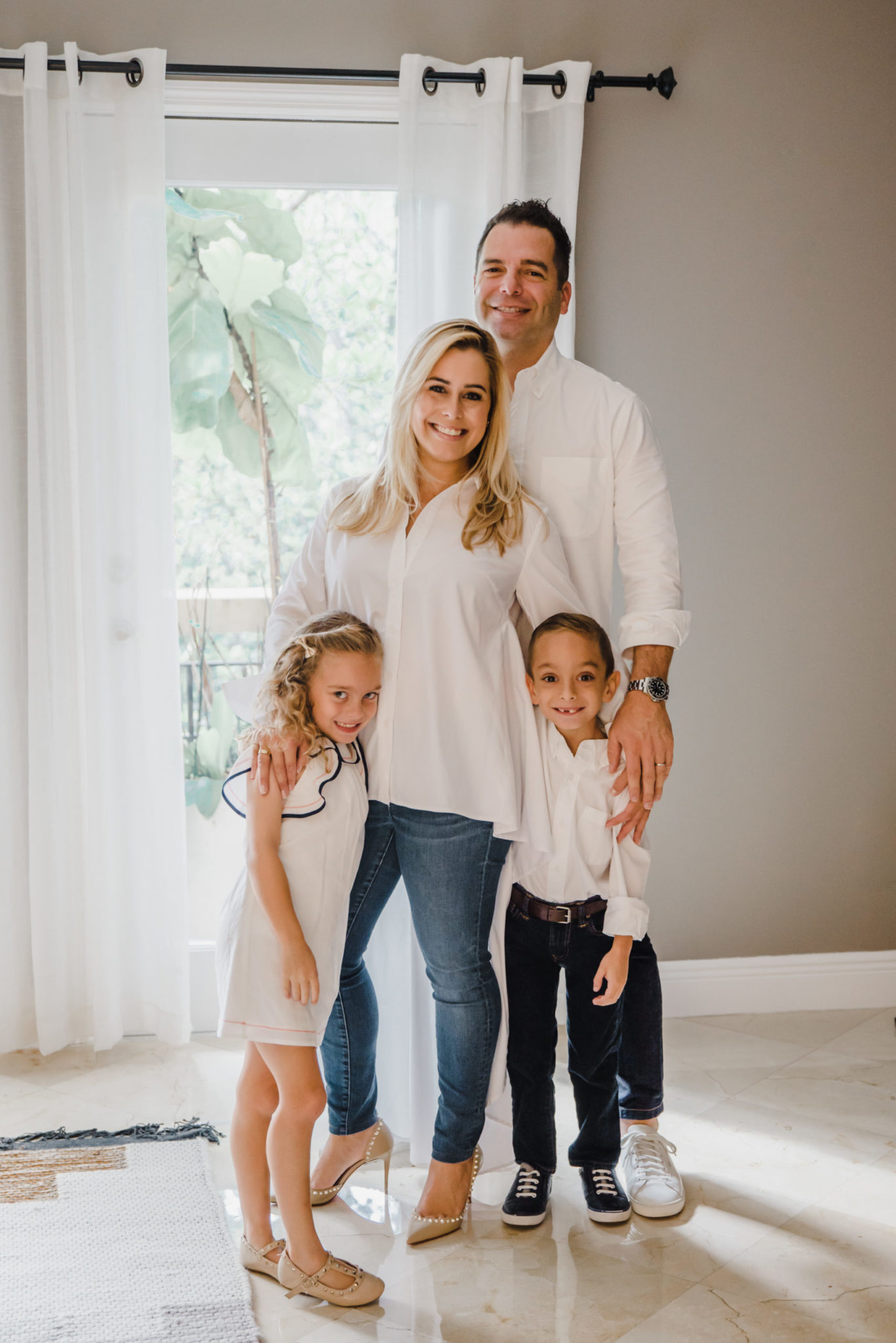 3. How did your love for children and your experience with your twins fuel you to start Little Palms Press?
My parents have always been into giving back to children. … Now helping kids has taken on a completely different meaning for me. My children were born at 30 weeks—two months early. My son was not supposed to survive. We spent nine weeks in the hospital, and, prior to that, I was on hospitalized bed rest for three weeks. I know what NICU families go through, and I know how lonely it can be. All your friends who are your age are having kids, and 7-pound, 2-ounce, beautiful babies. My kids were 2 pounds. It was a completely lonely, isolating experience. It's very hard to find someone who can relate to you. It's very hard to find someone who understands the milestones that are completely different from a regular child's milestones. And they're forgotten. … These are little babies who are fighting for their lives, and their parents are in a very dark place. …  If I can provide support to those your families or brighten up their day or spread a little joy, just let them know that somebody cares, it really goes a long way.
4. Are your children involved in your charity work?
They're not able to come with me personally to the For a Day Foundation events but for the preparations [for events] and my work with Little Palms Press, they definitely help. My daughter will help me make the water bottles and apply the stickers [to personlize them], and they'll help me with deliveries. If I have to go to the hospital and they're home from school, they'll come with me, and they'll help me give the delivery to the front desk. They're starting to comprehend that they were premature, and that they spent time in the hospital. They understand that it's really nice for us to do things for families that are like us and for babies who were like them, because not a lot of stuff is done for them. …
My parents were very charitable, and they always made me a part of that since I was a little kid, so it's been ingrained in me. I think it's really important to do that for my kids, especially since we're fortunate that they get the things that they want and that they need. They need to learn that not everybody is as fortunate as they are.
5. What's next for Little Palms Press?
We're at two hospitals [Nicklaus Children's Hospital and Baptist Children's Hospital], and we're going to expand to the third. It's taken off organically. That was something I didn't expect. Our goal for this year is to donate 500 wire-friendly onesies. They're little kimono wraps that are easy-access for wires and tubes. Regular onesies—even the premie sizes—don't work. You can't put wires through a onesie. Kimonos work really well for access. … I had someone manufacture them overseas, and our goal is to distribute those to local NICUs as well as goodies and other gifts. It's called the Mommy's Miracle Project, because my children are miracles. … 
My goal is to eventually create a foundation. I would love to become an official 501(c)3, so that [donations] can be tax deductible … Short-term, I want to be able to service as many families as possible. If we do 500 [this year], the following year, I want to do 1,000.
For information about Little Palms Press and the For a Day Foundation, visit instagram.com/littlepalmspress and foradayfoundation.org/miami.