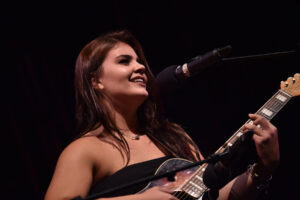 The finals of the 11th anniversary Young Talent Big Dreams youth talent competition will be streamed live at 7 p.m. on June 5 on the show's YouTube page. The talent showcase is hosted by the Actors' Playhouse at the Miracle Theatre in Coral Gables, along with The Children's Trust, a presenting sponsor.
"Engaging and encouraging talented artists to develop their skills and pursue careers in the performing arts is an important part of our organization's mission," says Barbara S. Stein, executive producing director of Actors' Playhouse at the Miracle Theatre. "We thank the many contestants who participated this year under very unusual virtual circumstances. We congratulate the winners and wish them well in striving to reach great heights in their careers."
Hundreds of children between 8 and 17 years of age around South Florida joined in the competition featuring six categories, including pop/rock/rap vocals, musical theatre/jazz standards/classical vocals, dance, musical instrument, original spoken word, and original vocal and/or instrumental composition.
Final contestants are vying for a chance to win performing arts scholarships, cash awards and other performance opportunities. Four tickets to Universal Orlando and a hotel stay for two nights will be given to the top performer.
For more information, visit Actorsplayhouse.org.