Two successful sock entrepreneurs live in West Kendall. But they might not be exactly what you expect.
The Martinez brothers—Sebastian, 11, and Brandon, 13—have created dozens of patters, colors and styles, selling more than 100,000 pairs through their company, Are You Kidding Socks. The result? About $200,000 raised and counting—all dedicated to organizations that help children in need.
"When I was 5, my mom saw the passion I had for socks and asked me if I wanted to design my own," Sebastian says. "I immediately went to the table and started making my own designs with crayons."
It took about a year to launch Sebastian's designs onto real socks, but once the family did, the stock began to sell quickly. "We started getting a lot of attention," Brandon says. "We decided we wanted to do something good with it, so we started to partner with different charities."
Since 2014, Are You Kidding Socks' nonprofit division, Are You Kidding Cares, has donated socks to kids who are homeless, in foster care, or affected by natural disasters. They've also partnered with organizations such as JDRF (formerly the Juvenile Diabetes Research Foundation), Autism Speaks, Make-a-Wish, American Cancer Society, Live Like Bella Foundation and others.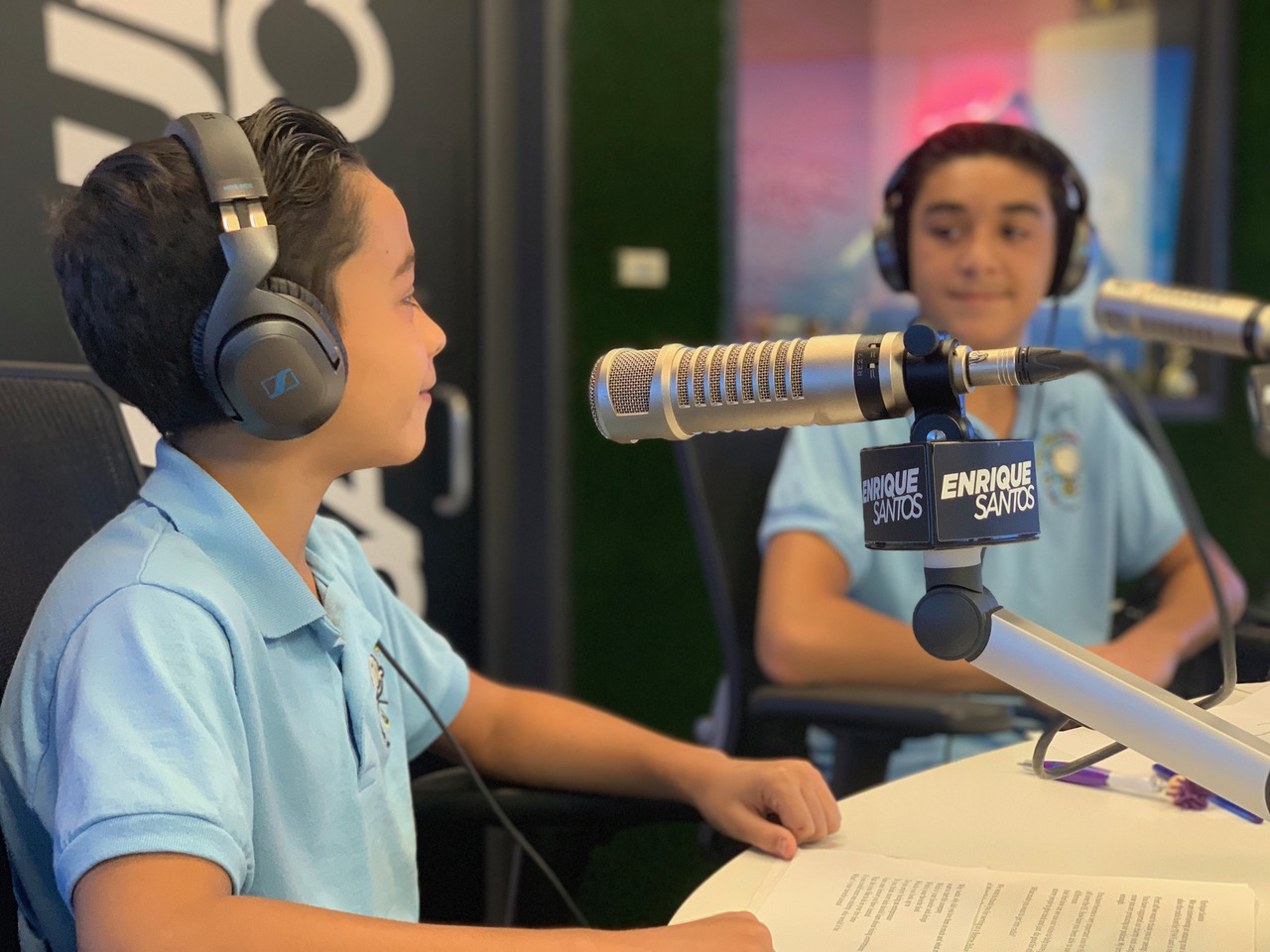 "We like to focus on causes that help kids," Sebastian says, "whether that's helping kids directly or helping their parents or pets."
"One of our favorites is our Stand Up To Cancer campaign," Brandon adds. "Everyone who purchased a sock received a placard to fill out with the name of the person they are standing up for, which made the impact even more real."
This past summer, the brothers teamed up with iHeartLatino's chairman and chief creative officer and Hispanic radio producer Enrique Santos to launch iHeartRadio's first podcast hosted by children—the Are You Kidding Podcast, which aims to inspire kids to help other kids by finding creative ways to give back, similar to what the brothers did. The eight-episode series ran from August through September, featuring celebrity guests and on-air personalities, including John Leguizamo, Bobby Bones and Elvis Duran.
The episodes highlighted inspiring kids who have benefited from the work of Stand Up To Cancer as well, including Poppy, a 13-year-old who was diagnosed just five days before her 11th birthday with acute lymphoblastic leukemia and helped design the unique Stand Up To Cancer charity socks.
"We love having the opportunity hear how others are using their voice to give back to those in need," Sebastian says. "We also love sharing our story and finding ways to grow our mission."
Brandon adds, "I don't think my brother and I can pick a favorite podcast guest, but it was so cool hearing John Leguizamo perform his 'Sid' voice from the movie, Ice Age."
As for what's next for the Martinez brothers, they're looking to expand nationally by partnering with more organizations. "We also want to create an apparel line with shirts, sweaters and hats," Brandon says. "And we want to grow our podcast to share more stories of amazing people."