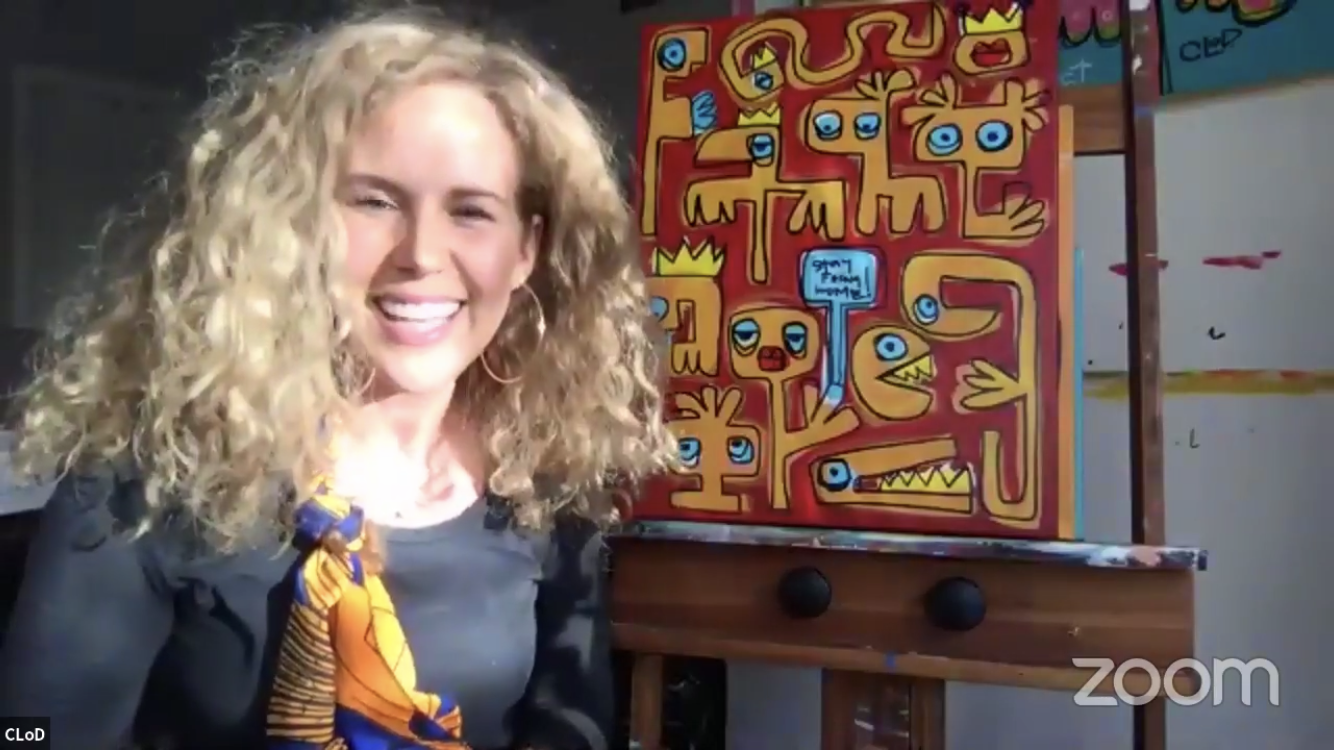 ArtServe virtual programs
ArtServes virtual programs continue to spread art and creativity in spite of social distancing
While social distancing means we can't enjoy art with other art lovers in person, there are still ways to be creative online.
Fort Lauderdale-based arts incubator ArtServe will host virtual art events through April and May through online platforms such as Facebook Live, Zoom and Instagram.
"The bright light in this crisis is being able to share our artists' message of diversity, equality and inclusion through these virtual channels, here and abroad," ArtServe Executive Director Craig Johnson says. "The beauty of art is that it frees your mind to soar beyond conventional boundaries like the four walls surrounding us as we shelter in place. That can become a very frustrating experience and we are here to help with that."
Below are some of the virtual workshops available.
Meditation Mondays: Artist Alissa Christine hosts guided meditations in her virtual reality artwork, focusing on the body's energy centers. 10-10:45 a.m. through May 18
#Trending Tuesdays: ArtServe's monthly event moves online, featuring 20- to 30-minute performances and artist-led discussions of emerging, experimental or repertory work. Guests can discuss creativity with artists who are combining their work with social impact. Tuesdays, 6:30 p.m.
Virtual Reality Arts Workshops: Global Tilt Brush Paint-Off Winner Alissa Christine brings special guests along as she paints live in virtual reality and blends the boundaries of art, wellness and technology with her pioneering 3D light sculpture paintings. April 15 and April 22 at 8 p.m.
Art & Chat/Paint & Chat: These chat session feature an interview and/or demonstration with an artist who will demonstrate and discuss their techniques. Artists include Lizzy Taber, Erin Bassett, Michelle Rose Domb and Darius Daughtry. Click here for times.
Other programs include Performer Spotlights, panel discussions and forums. Also, there are plans to continue these virtual programs after the COVID-19 pandemic.
ArtServe is also accepting donations to continue its mission of supporting arts activism initiatives promoting diversity, equity and inclusion.
For information, email [email protected] or visit artserve.org.