South Florida's diverse Spanish community is inspiring new menus at local restaurants.
Through October 15, Brimstone Woodfire Grill's Pembroke Pines location will offer dedicated dishes drawing inspiration from countries throughout South America in honor of Hispanic Heritage Month.
This menu includes items ranging from Mango Salad with mixed greens, mango, red onions, roasted coconut, plantain chips, cornbread croutons and guava vinaigrette to Sangria Beef Medallions with peppercorn crusted twin beef medallions, yucca al mojo, fried sweet potato and pineapple sangria. For a twist on a classic, guests can try the Chicken Quinoa Soup with chicken broth, corn, carrots, celery, quinoa and pulled chicken topped with pico de gallo (pictured above).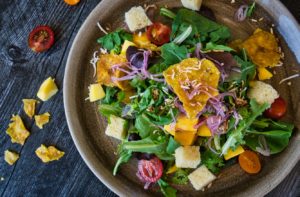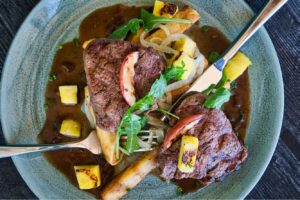 Those craving something sweet can end their meal with the Almond Coconut Flan with roasted coconut flan, candy almond and cinnamon crème sauce.