Lifestyle continues to reach out to businesspeople all over South Florida to ask three questions: How did COVID-19 and the shutdown impact your business; how did you position the business for success amid reopening; how will experiencing this unprecedented pandemic change the way you conduct business moving forward? Today, we check in with Tico, owner of Invictus Barbershop. Editor's note: This interview was conducted prior to Phase 1 reopening for Broward County.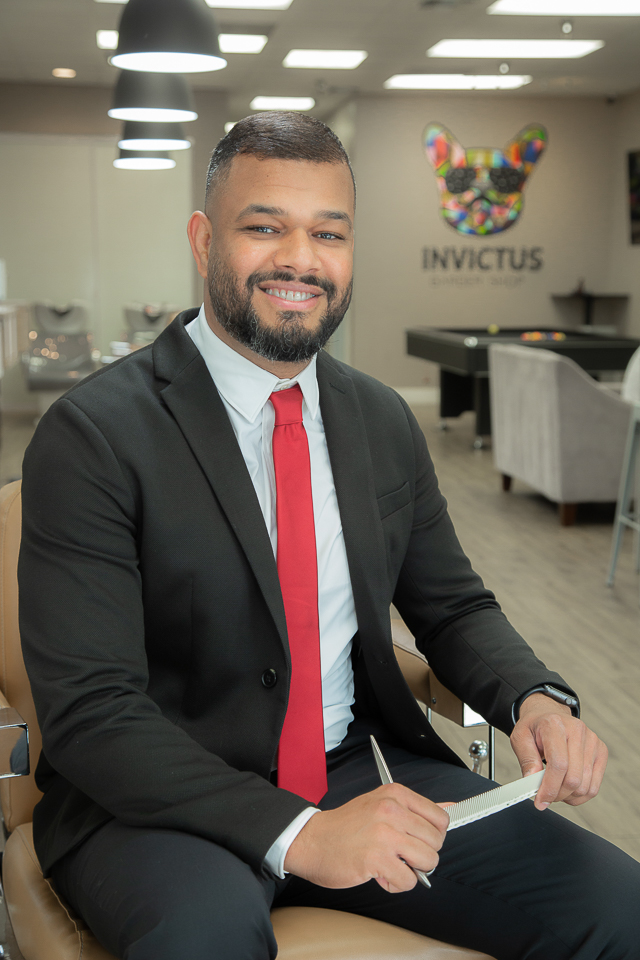 Backstory: The men's barbershop offers waxes, cuts, shaves and coloring services in a laid-back environment where customers play pool and video games, and drink beer at the shop's bar.
The impact: Invictus Barbershop has been closed since March 21, and we are not sure when we will be allowed to reopen. We serve about 1,500 clients per month, and the shutdown is impacting negatively all the small businesses in the U.S., including ours.
In the interim: We decided not to serve clients at their home because we would expose our staff and them to contamination. We are complying with the social isolation proposed by the government to help stop the spread. Another reason we are not offering house calls is that Invictus offers an experience like no other—it's not just a haircut—and we wouldn't be able to provide the quality customers are used to receiving from us at their home. We prepared a plan for the reopening so we can minimize contamination: staff will wear gloves, masks and face shields when performing hot towel shaves. Capes will be disposable, and chairs will have special covers [we] sanitize after each client. [We will] increase the frequency of cleaning and sanitization during the day, [and use] alternative payment methods such as Apple Pay. We always worked by appointment, which reduces the number of people inside. We will ask customers to wear masks and wait in their cars until their barber is ready. We also have a contract with a company that offers sanitization against viruses, bacteria and other pathogens, including the coronavirus, and they will sanitize our shop weekly.
The future: This pandemic opened our eyes to new business opportunities we have not considered before. Consumers' behaviors and needs will be different from now on, and we are preparing our company for that change. As a modern barbershop, we have been working on implementing innovative ideas that maybe would not be so well-accepted if it weren't for the coronavirus, such as prepaid appointments, self-check in and self-check out. … Social distance will be the most difficult change to deal with because our clients are like family to us. We have a deep relationship with them and it's hard not to hug or shake hands, but we will find other ways to show love and appreciation.
Giving back: Invictus is partnering with Changing Lives, an organization that takes care of the homeless in Boca Raton. We have been working as volunteers, providing food, baths, clothes and helping them in anything else they need during this difficult time. When Invictus reopens, we will accept donations of clothes, shoes and hygiene kits for Changing Lives.