Beginning Saturday, Sept. 9, Casa Sensei in Fort Lauderdale will roll out a new sushi class experience. The restaurant's talented and skilled sushi chefs will teach guests how to prepare and roll their own sushi while enjoying some sake and craft cocktails. Additionally, Casa Sensei is introducing a lunch program that includes bento boxes.
The classes will be held from 3 p.m. to 5 p.m. on the second Saturday of the month. During this two-hour entertaining and educational experience, guests will learn how to roll two different sushi rolls while enjoying complimentary house sake. The class will take place in a dedicated section of Casa Sensei's chic dining room, and a minimum of four students are required for each class.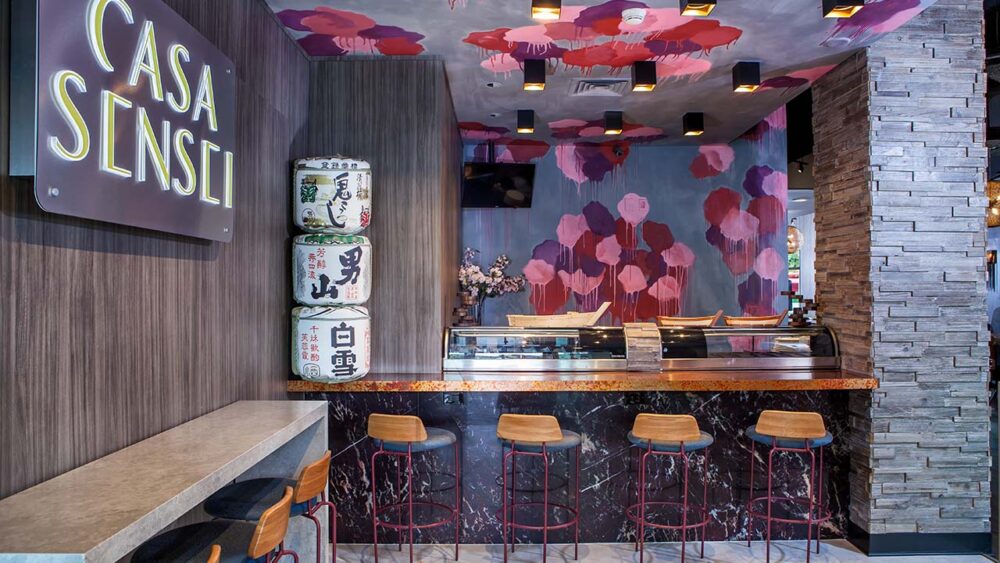 In September, Casa Sensei is adding bento boxes to their lunch menu, available from 11:30 a.m. to 3 p.m. Tuesday through Friday. Two different bento box options are available for guests to choose from. The Classic Bento Box costs $23 and comes with Korean Steak, Crab Rangoons, Salt and Pepper Prawns, and Casa Fried Rice. Guests can substitute the main protein for one of three sushi rolls – Sumo Salmon, Tuna Lover Roll, or Rainbow Roll. For those who prefer a vegetarian option, the Veggie Bento Box costs $19 and includes Tofu Bao Bun, Seaweed Salad, Veggie Roll, Casa Fried Rice and two Veggie Dumplings.
Guests may reserve spots for the sushi-making class on the Eventbrite page. To make a reservation at Casa Sensei, visit OpenTable or call the restaurant at 954.530.4176.
Photo Credit: Casa Sensei