After over three decades of serving the local community in Plantation, Padrino's will continue to offer its authentic, third-generation recipes at its new location on 1039 S. University Dr. Suite 210 in Plantation. The restaurant has been reimagined by the brand's third generation of family owners, who have created a new, modern ambiance for patrons to enjoy. Additionally, Padrino's now features an elegantly-designed bar serving a lineup of signature mojitos and cocktails, marking a first for the Plantation restaurant.
"Padrino's Plantation has served the South Florida community since 1992 as the brand's first location under the leadership of our father, Mario Padrino," Laura Padrino Corredoria says, director of sales and marketing. We are proud to carry on the legacy established by our grandparents and parents who have led our family to share house-made Cuban classics for over 30 years. My brothers, Eduardo, Mario and I have reimagined everything about Padrino's Plantation from decor to dinnerware, while also recognizing and keeping to the time-tested recipes created by our grandmother, Rosa – who started it all." 
Padrino's new Plantation location has transformed and now features a contemporary bar that adds to the restaurant's overall ambiance. The new indoor-outdoor seating is also a new feature that enhances the dining experience. Despite all these changes, the restaurant still serves the same authentic, house-made Cuban classics, including Lechon Asado, Churrasco, Arroz con Pollo and Flan. The new design is a tribute to classic black and white 1950s style and tradition. The space is adorned with vivid green and blue hues that can be seen throughout, from the wallpaper to the green bar and blue bar stools. The wooden tables, deco lighting, chandeliers, green light fixtures and various palms create a tropical paradise for diners. Padrino's Plantation also includes elements that recognize Abuela Rosa, the family's matriarch and co-founder, such as blue plating similar to her traditional dinnerware.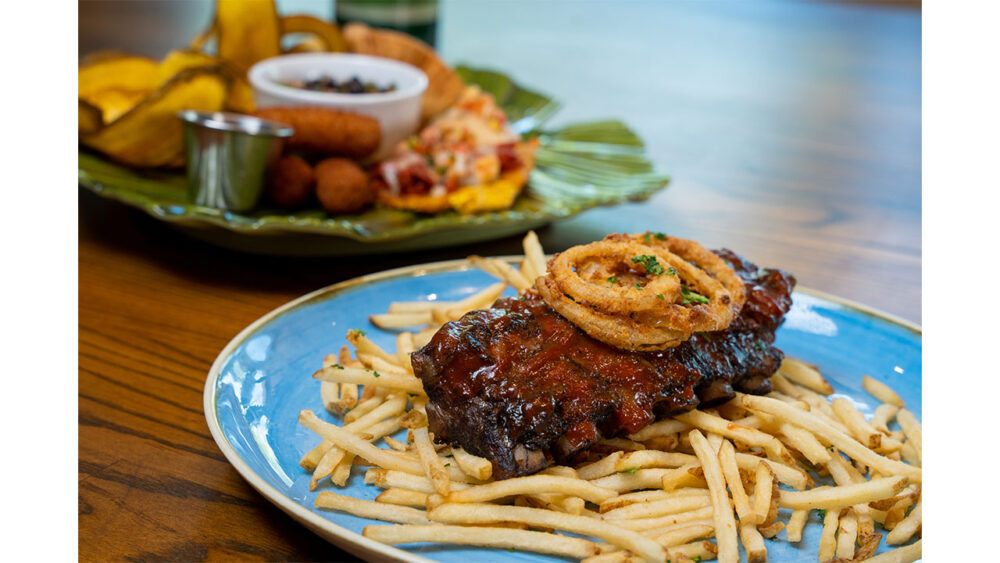 "As we envisioned the future of Padrino's, we knew it was important to stand true to our grandparents and parents to build a contemporary brand that would stand the test of time into the next decade and beyond, "said Laura. "We hope that this new transformation with contemporary styled decor and lineup of handcrafted mojitos and cocktails will introduce new diners to our restaurant and showcase the importance of carrying on traditions that can last generations."
Padrino's Plantation is open every Tuesday to Thursday from 11:30 a.m. until 9 p.m., Fridays from 11:30 a.m. to 10 p.m., Saturdays from Noon until 10 p.m. and Sundays from Noon until 9 p.m. Happy Hour specials are available Tuesday through Friday from 4 p.m. to 6 p.m. at the bar and high tops.
For more information, visit Padrinos.com or call (954) 476-5777.