New to the Fort Lauderdale dining scene, Koi Japanese Cuisine & Sushi Lounge has already made quite the impression on local food aficionados.
This brand-new restaurant made its debut in November of 2019 in the location previously home to Coco Asian Bistro & Bar. In order to honor the original location and the notorious chef and owner Mike Ponluang, many staff members stayed on to join the Koi team. In addition, some favorite dishes of chef Ponluang, Mama Roll, chicken satay and more, were added to the new menu.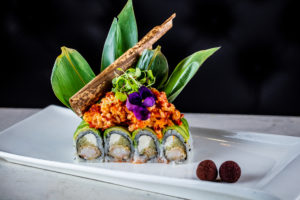 The name Koi, pronounced KOH-ee, means fish in Japanese and hints at the restaurant's delicious seafood offerings. Guests can try sushi, sashimi and specialty rolls alongside main plates with ingredients found both on land and sea. Standout sushi items include the Sexy Lady Roll, a riceless roll with spicy tuna and tempura flakes, wrapped in avocado and topped with tuna, salmon, white fish and mango sauce, and the Out of Control Roll with tuna, salmon, yellowtail, tempura flakes and scallions wrapped in soy paper and topped with avocado and four kinds of tobiko, spicy mayo, kimchee and eel sauce.
Entree favorites include the whole snapper tossed in house-made sweet chili sauce and the ginger sea bass with shiitake mushrooms. Guests can also customize dishes based around ginger sauce, basil sauce, curry sauce and more with a variety of proteins and noodle options. One unique offering to the Koi location includes a selection of poke bowls, like the Poke Combination Bowl with tuna, salmon, imitation crab, mixed and seaweed salad, edamame, cream cheese, avocado and more.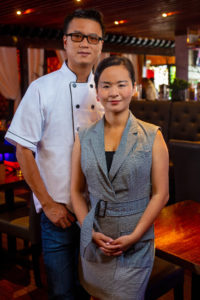 Owners Chef Jason Zheng and Tina Wang, partners in business and in life, opened this restaurant as the third in a string of successful Japanese-inspired South Florida eateries. Saiko-i Sushi Lounge & Hibachi in the Shoppes at Village Pointe and Yakitori Sake House in Royal Palm Place, both in Boca Raton, mark the couple's first triumphs in the local market.
Koi Japanese Cuisine & Sushi Lounge is located in the Harbor Shops, at 1841 Cordova Road (off of 17th Street) in Fort Lauderdale, Florida, 33316. For more information or to book a reservation, call 954.525.3541 or visit www.koiftl.com.