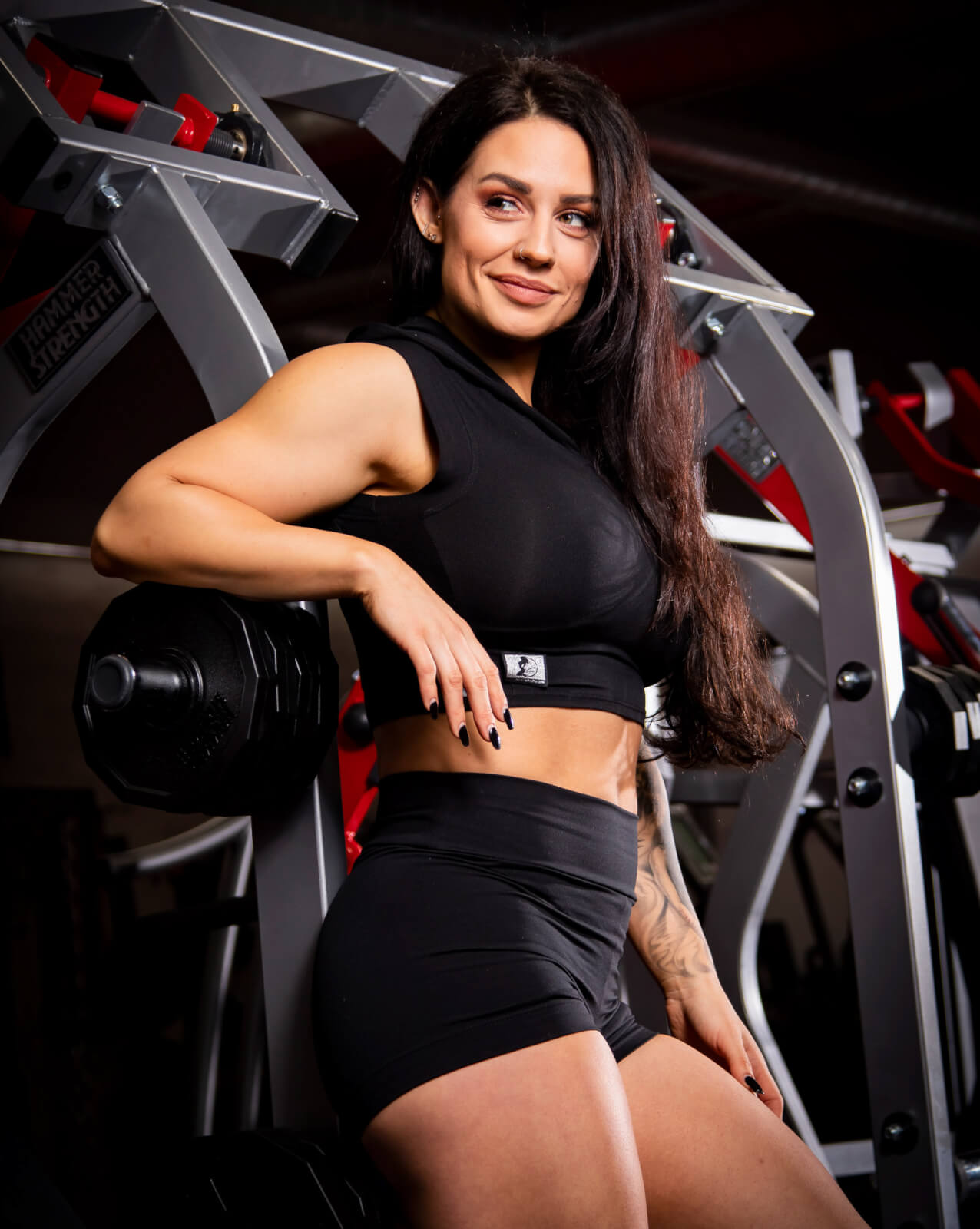 Celeste Bonin
The WWE star shares life lessons
Even as a youngster growing up in Houston, I knew I wanted to be a professional athlete. I didn't know what avenue it was going take, but that was my goal. Never in a million years did I think it would be in professional wrestling.
The overall confidence that I've always had came from playing sports [like soccer, in which she excelled]. It kept me out of trouble.
For all four years of high school, I did summer training camp with the football team. Two hours a day; an hour of weightlifting, an hour of drills. That first year, I was the only girl.
My high school track coach was jacked. At that time, you didn't see a lot of really superfit women. I idolized her. Because I was so interested in learning how to train, she would work with me on her own time after school. She also introduced me to fitness competitions. I did my first figure competition after turning 19.
The extreme way that you diet and train for competitions isn't healthy, especially for a woman. The competitions actually had a negative impact on me. You end up with a false sense of what's healthy and what's attainable year-round, especially when you're young. You get used to seeing yourself a certain way leading up to the competition, and then when you're back to your normal weight, you feel fat and out of shape.
Genetically, I just can't get rid of muscle. When I stopped doing well in figure competitions, because of my muscle, I started training for natural bodybuilding shows. It was cool, and I loved the commitment. But I always felt like it was a one-dimensional version of what I could be. You just stand on stage. I knew I wanted something more. I just didn't know yet what it was.
My best friend and I met this guy who owned a tanning company. He had been in the developmental program [based in Tampa] for World Wrestling Entertainment—but he got released before making it to the main roster. He put us in contact with WWE talent scouts, and they ended up flying us out for a tryout. My best friend hated it. I stayed. It was so hard, but I loved it. I got signed and moved to Tampa in a matter of weeks.
I'd only been at the developmental center a few weeks and hadn't even had a real match yet. At the last minute, I became a replacement on the first all-female version of a reality-based elimination show called "NXT" [in 2010]. The first time I wrestled in a match was on live TV. It was bad.
People who watched that series saw me crash and burn—but they also saw me learn as I was going. I progressively got better and ended up winning the show to land a spot on the main roster.
There were people there who didn't want me [in the main roster] because they felt like I didn't earn it. But I was put in that position. Anyone would do the same thing and just go for it.
Wrestling matches are predetermined, but each match tells a story. You perform a certain way to get reaction from the crowd. It's so layered. It's like a soap opera. I loved the idea that you could be anyone or anything in the ring.
Today, the WWE women get tons of [TV] time. When I was there, we struggled just to get one women's match on the show and more than five minutes of TV time in a three-hour program.
You train to protect yourself and to protect the person you're wrestling. On the flip side, there's so much adrenaline and so much pressure to put on a great match. Accidents happen. You can hit someone too hard. You catch an elbow. Luckily, I only had one concussion. I was cut open a couple of times. And maybe there were a few black eyes. Nothing crazy.
I won the WWE Divas Championship in [early 2013]. You already know you're going to come out of the match as a champion. But it's still meaningful, because they've chosen you to represent the women's division. In thinking about the emotional investment [to get to that point], it was just as gratifying as if it were a real sporting moment.
I wasn't doing much on TV [by January 2014], and I had just gotten engaged. Plus, I wanted to start a business. I left WWE on really good terms.
With the superintense adrenaline rushes and overwhelming highs [in wrestling], you also get really low lows. I went from this roller coaster of craziness to sleeping in the same bed every night. It was nice at first to be relieved of the pressure of being in the spotlight, but it was a hard transition going from a gypsy traveling lifestyle to a "normal" existence.
I've worked since age 15. I've always been superambitious. But now, I was kind of cruising. My ex-husband was making money, and I didn't feel like I was living up to my potential.
From the outside looking in, it all looked great. But inside, it was a huge nightmare.
I felt I had become so dependent. Not just financially. I had backed myself into this corner. I feared that I couldn't run my business without him. It got to a place where I felt I couldn't do anything on my own. It was crazy. My whole life I'd never relied on anyone.
I wasn't me, and I felt helpless. Until I snapped out of it. … Once I decided to get the divorce, which was the hardest decision, everything else was easy.
I've come to realize that I'm extremely resilient. Any time I've gotten away from who I really am, I always find my way back. I think that's my best quality.
I'm living my life the way I want to live it, and not on anyone else's terms. My terms. I'm happy.
The Celeste File
Bonin, known to WWE fans as Kaitlyn, enjoyed a 153-day run as Divas champion in 2013.
The Delray Beach resident, 31, launched her athleisure clothing line, Celestial Bodiez (celestialbodiez.com), in 2014.
The popular line of fitness apparel includes sports bras, beauty products and "booty scrunch" leggings, capris and joggers.
Bonin returns to the WWE ring this month for the 32-woman Mae Young Classic Tournament (matches likely will air in September).
Special thanks to Top Notch Training in Fort Lauderdale (1220 NE Eighth Ave., 954.514.7761).
Photo by Eduardo Schneider