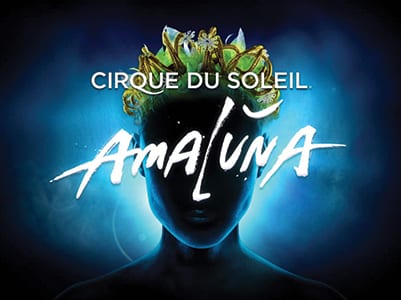 Cirque Du Soleil Opens New Show
This coming December, the famed traveling big top company unveils their newest creation at Sun Life Stadium. Amaluna is the tale of a mysterious island governed by Goddesses and guided by the cycles of the moon. Preparing for her daughter's coming-of-age ceremony, Queen Prospera causes a storm that forces a group of young men to land on the island. Soon, a story of love unfolds between Prospera's daughter and a brave young suitor. But their love is put to the test as they face trials and setbacks together.
This show promises to be a spectacular performance under the artistic direction of Rachel Lancaster. Having all the allure that is a Cirque du Soleil show, the 46 artists and performers will undoubtedly deliver and make Amaluna worth the drive to see. Performances start December 11 at Sun Life Stadium, 347 Don Shula Dr., Miami Gardens. For more info, visit www.sunlifestadium.com or call 305.943.8000.