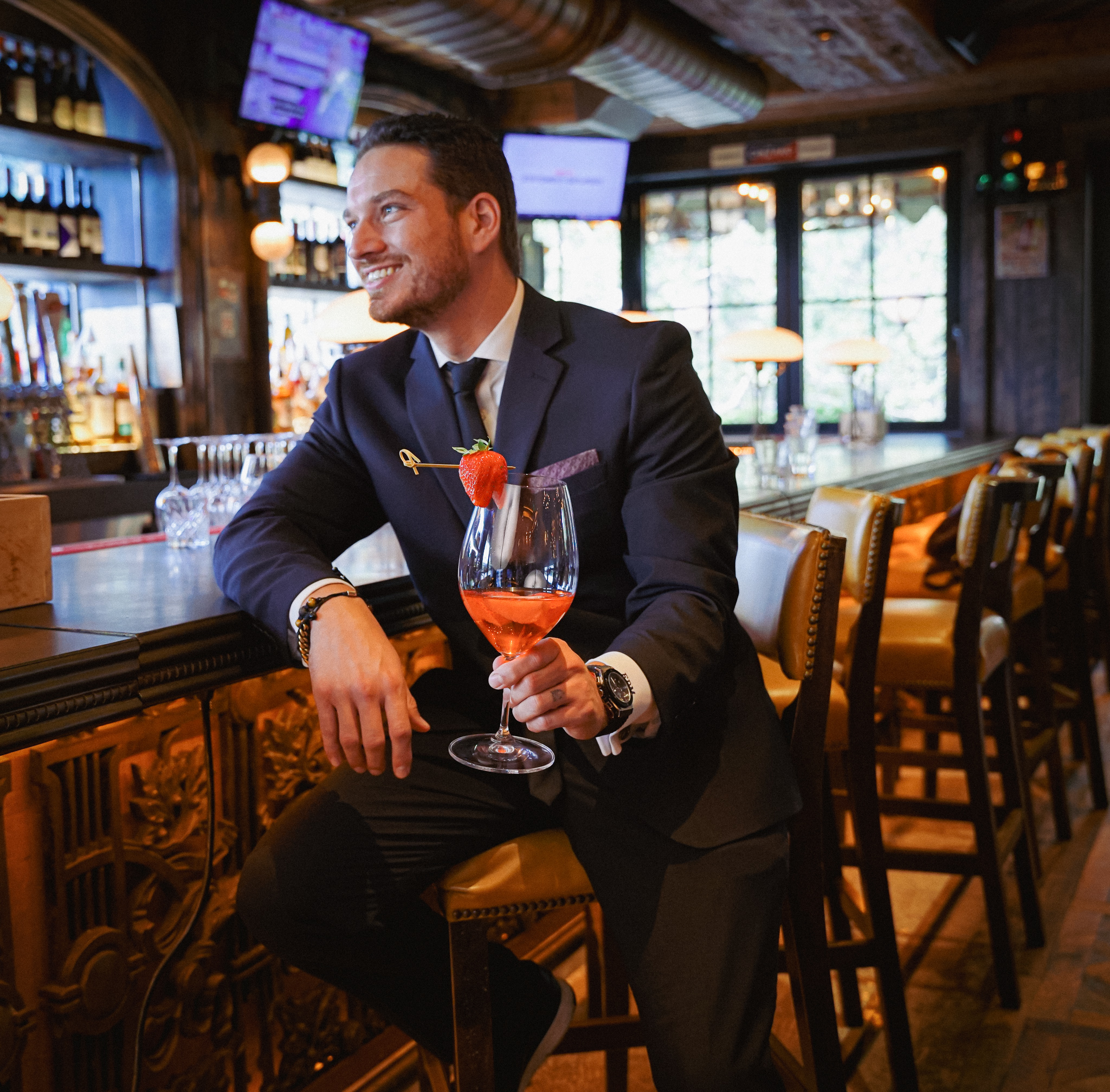 Cocktail Corner: The DIY Bellini
The beverage expert at Louie Bossi's and Elisabetta's shares some seasonal cheer
Add some fruit-flavored spirit to your holiday festivities, courtesy of Ervin Machado. The beverage director at Louie Bossi's and Elisabetta's is sharing a Bellini recipe—with interchangeable flavor profiles—for Thanksgiving and beyond.
Flavors will rotate weekly at the restaurants (including pumpkin, berries, and apple). But DIY fans can get started with the Strawberry Seasonal Bellini.
Here's what you'll need:
2 quarts agave nectar
1 quart water
20 strawberries
Directions: Hull and cut strawberries in quarters. Bring all the ingredients to a boil with medium heat. Cook until the strawberries are poached and almost white. Strain the liquid and chill it for 15 minutes. Pour 1 ounce of strawberry syrup and 6 ounces of Prosecco Zero into a Champagne flute. Garnish with half a strawberry on the rim. Create different flavor syrups by incorporating blackberries, raspberries or blueberries.
Or let the bartenders at Elisabetta's (32 E. Atlantic Avenue, Delray Beach; elisabettas.com) or Louie Bossi's (100 E. Palmetto Park Road, Boca Raton; 1032 E. Las Olas Blvd., Fort Lauderdale; louiebossi.com) show you how it's done.