Deerfield Beach harks back to a different era; the coastal town embodies the South Florida that people envisioned before sprawling resorts and towering condos dotted the coastline. The town's beach, which received "Blue Wave" certification from the national Clean Beaches Council, is beautiful and not crowded, and though the city's population approaches 75,000, Deerfield maintains a low-key vibe common to the days of laid-back surfers and multigenerational families. Numerous pedestrian areas, waterfront bars, old-school shopping centers and family-owned restaurants come together in a charming oceanfront destination.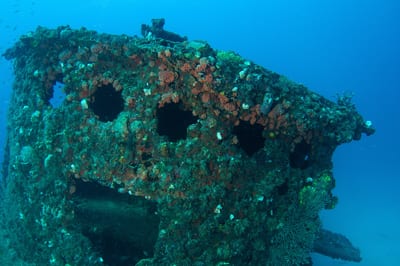 DIVE IN: Deerfield Beach is one of South Florida's top spots for diving and snorkeling, mostly because of the Ancient Mariner artificial reef, created from a scuttled former Coast Guard cutter, as well as Turtle Reef (also known as County Line Reef) on the Boca Raton/Deerfield border. This artificial reef, constructed of giant boulders, is five minutes from the Deerfield pier and brims with creatures of all kinds, including sea turtles in the summer. Rather enjoy the view while staying dry? Check out the city's underwater camera at deerfield-beach.com/beachcams.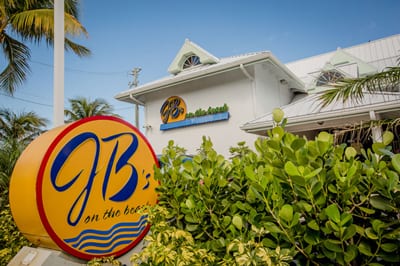 GET INTO THE SPIRIT: The collection of bars along State Road A1A makes for a lively cocktail scene. JB's on the Beach (300 NE 21st Ave.) overlooks the pier and is a go-to seafood (and people-watching) spot for locals and tourists, striking a nice balance between fine dining and coastal bar fare. Oceans 234 (234 N. Ocean Blvd.), which recently underwent a $1.8 million renovation, offers a bit more of a refined menu (think pistachio mahi mahi and a variety of sushi rolls) to accompany its creative cocktails and a killer Sunday brunch. Kahuna Bar & Grill (249 NE 21st Ave.) is more of a traditional bar, featuring a variety of frozen drinks, as well as live music on busy nights.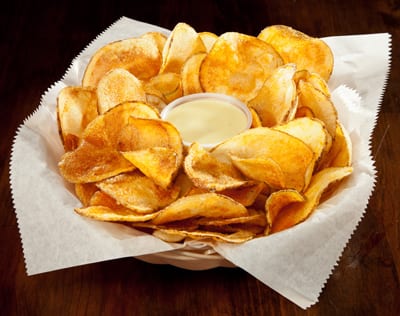 BEACH BITES: Deerfield Beach is known for authentic and fresh seafood, but the culinary scene isn't all about fish and shrimp. The Whale's Rib Raw Bar (2031 NE Second St.) has served locals for 30 years and is home to the popular Whale Fries (fresh-cut potato chips) and Whale Juice mustard sauce (perfect for stone crabs); those alone were enough to land the restaurant on "Diners, Drive-Ins and Dives." Further west, on one of the city's inlets, Tucker Duke's (1101 S. Powerline Road) gastropub has modernized the dining scene. Its eponymous burger—served with fried onion rings, American cheese, signature sauce, lettuce and tomato (no changes allowed)—is a favorite, while dishes such as nacho tots, the Penny pastrami sandwich, and pork belly "lollipops" show off the restaurant's creativity. The Sticky Bun (1619 SE Third Court) is a small, funky, popular bakery serving breakfast and lunch. Its homemade biscuits and 6 Slicer BLT (with bacon, lettuce, tomato and avocado) are local favorites.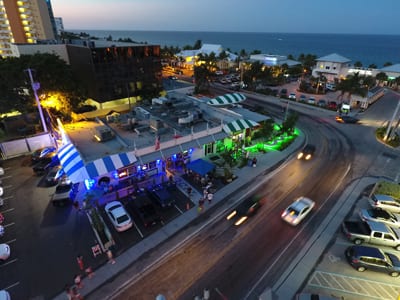 SECRET SHOPPERS: Small boutiques and "in-the-know" shops create a distinct retail experience for the city. The Cove Shopping Center (Southeast Third Court at Southeast 15th Terrace) is one of the region's oldest and largest outdoor retail complexes, featuring locally owned shops and restaurants. Mora Surf Boutique is owned by sisters Romi Tavola and Claudia Moline, selling Florida-perfect sundresses and fun beachwear. The sisters, who design the pieces, also just launched the Mora kids line. Scarlet Moon offers unique, freshly dyed, vintage-style clothing, while Sondro in the Cove appeals to an upscale crowd with elegant dresses. A few miles west, All Shoes $9.88 (yes, that's the name) might not sound like destination shopping, but it's actually one of the hottest retail spots in town. Everyone from discount shoppers to fashionistas populate the frequent lines out the door (3206 W. Hillsboro Blvd).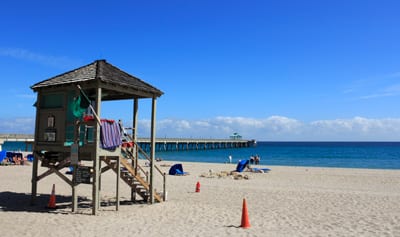 SLEEP OVER: Several new hotels are in the works for Deerfield Beach—major progress after 10 years of sluggish hospitality development. A 134-room hotel recently was approved for The Cove area and is now in the permitting process. For now, those with a selective eye choose to stay at the chic beachfront Royal Blues Hotel (45 NE 21st Ave.). The boutique, only two years old, was developed by Hollywood producer Edward Walson and has hosted celebrities such as Woody Allen and Susan Lucci. As the only Relais & Chateaux luxury property in South Florida, its 12 rooms include sophisticated touches—floor-to-ceiling glass windows, Italian marble, animal-print upholstery—and stunning ocean views.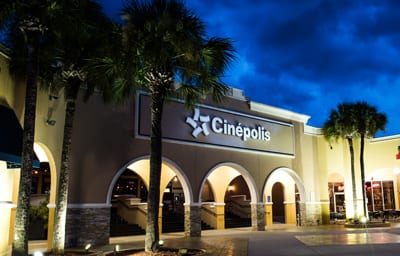 MOVIE NIGHTS: Locals rave about the luxe Cinépolis Deerfield Beach movie theater. It opened in January 2015 in the Deerfield Mall, at the corner of Powerline Road and Hillsboro Boulevard. The intimate venue offers plush leather seats that can be reserved ahead of time, gourmet concessions, a bar/lounge with a full food menu, and a digital 4K cinema projector.