Dogdrop, an on-demand dog daycare provider, has recently signed the brand's first lease in Florida as it expands its reach to the state's pet owners. The new Dogdrop location will be in Fort Lauderdale's vibrant Flagler Village at the mixed-use Motif development at 500 N. Andrews Ave. It will be owned and operated by multi-unit franchisees Nicholas Irwin and Miguel Angel Chuquichanca. The company will open the new location in early 2024, marking its second location as it continues to partner with passionate business owners who desire to become franchisees in the thriving pet industry.
"We are thrilled to be coming full circle by opening our first location within walking distance of where we used to live as well as adopted our beloved dog Brick, in Foundry Lofts," Chuquichanca says. "Motif is centrally located in Flagler Village, a fast-growing, vibrant community filled with young professionals who are looking to provide the best possible experience for their dogs. These professionals are very busy and need a service that is convenient, seamless and takes the very best care of their dogs. We are so excited to be one of Dogdrop's first franchisees and help the Fort Lauderdale community by offering this incredible service."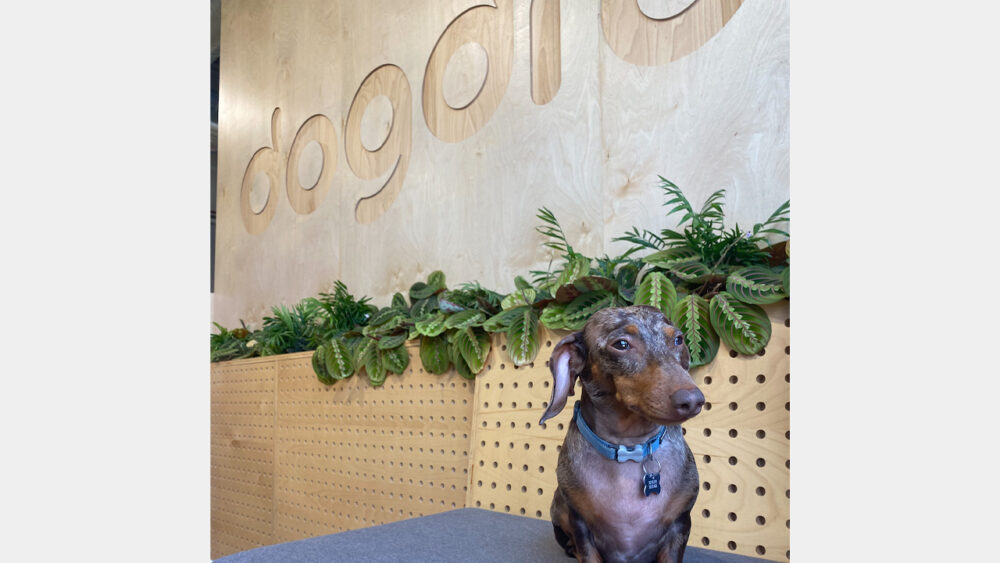 The new Dogdrop location promises to offer convenient, reliable and on-demand dog daycare services for pet parents who need to attend to their daily routines. With the assurance of a safe and secure environment, furry friends can be left in the care of well-trained staff who will provide exercise, socialization, and basic dog training. To improve the experience, Dogdrop will also offer a range of dog essentials, including on-the-go wipes, compostable waste bags and dog bowls. Limited-edition accessories and more will also be available, increasing pet owners' overall convenience and satisfaction.
"We have seen success and high demand in multi-family properties for our dog care services and know that Nicholas and Miguel will be terrific franchisees as well as ambassadors to our brand," Shaina Denny says, CEO of Dogdrop. "We are excited to be entering into a new market and joining other complementary businesses in Flagler Village and hope to collaborate with them on events and other community-building activities."
The company offers curbside drop-off and pick-up in less than 90 seconds and real-time text updates. Additionally, its staff is well-trained and Pet CPR-Certified. Dogdrop members can select open-play daycare for shorter periods, which provides their dogs with the necessary mental and physical stimulation. Usage is charged in 30-minute increments and capped daily. Members can select between Loyalty and Unlimited Membership options based on their expected frequency of use.
"Flagler Village residents care for their dogs deeply and are in need of premier pet services for their favorite companion," Chuquichanca says. "Opening a dog daycare aligns well with the values and needs of the community, and we are excited to be bringing dog parents convenient and compassionate dog daycare."