Where: 817 E. Las Olas Blvd., Fort Lauderdale; 15 NE Second Ave., Delray Beach
Phone: 954.530.1188 (Lauderdale); 561.865.5350 (Delray)
Website: elcaminoftlauderdale.com; elcaminodelray.com
Let's play two: The consistent buzz around El Camino in Delray Beach prompted Modern Restaurant Group—led by Brian Albe, Brandon Belluscio and Anthony Pizzo—to double up on its Mexican soul food concept. The second El Camino, a one-time warehouse space in downtown Fort Lauderdale that's three times larger than the one in Delray, has more than justified the $3 million investment, drawing its own faithful following since opening last winter.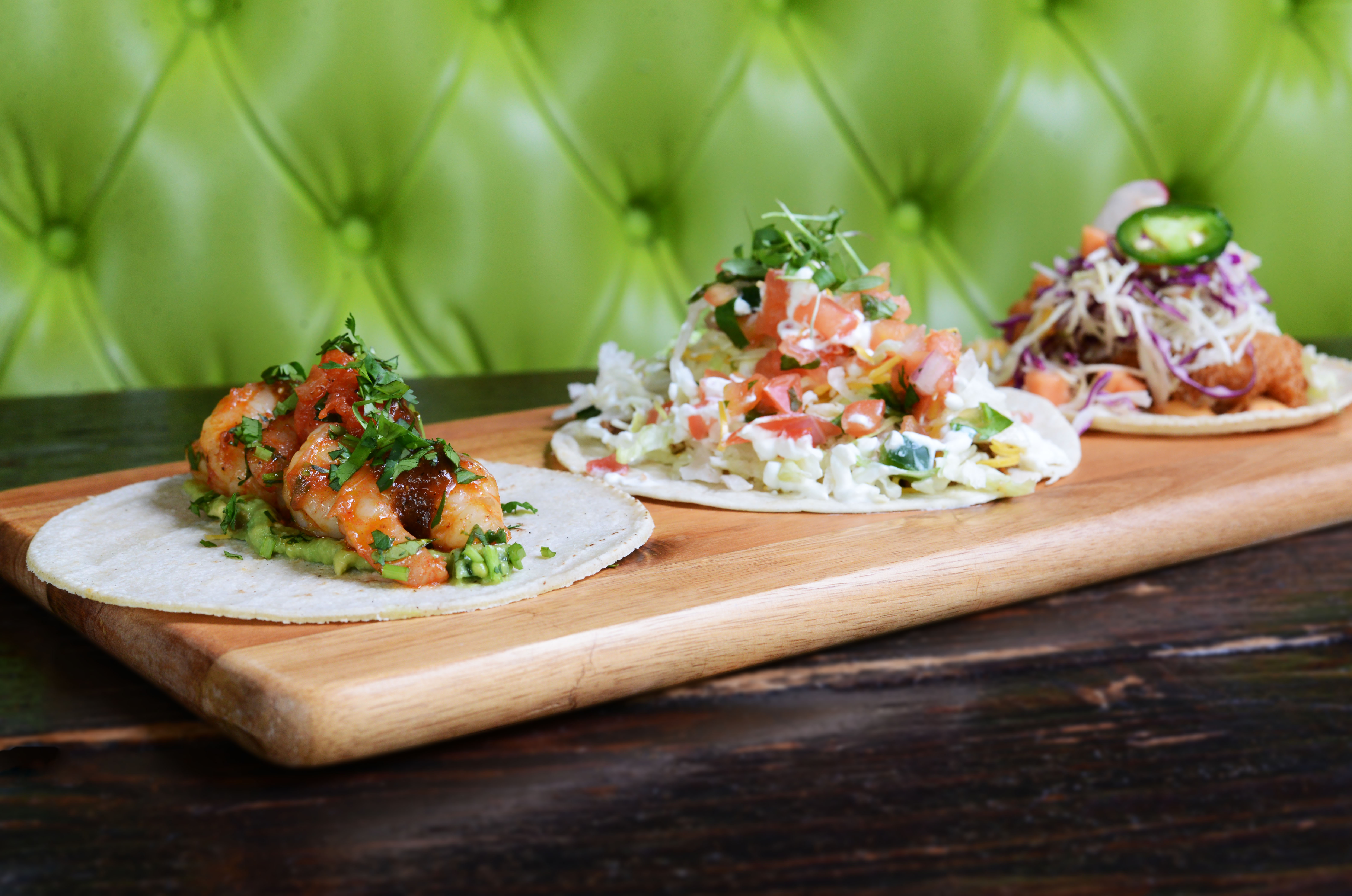 It's not complicated: Of the many reasons El Camino's outposts play to packed houses, don't underestimate the value of a tight, accessible concept built around authentic Mexican cuisine. "When you have a big menu, it can get out of hand," says executive chef Jorge Cartagena, who started in Delray and now runs the Las Olas kitchen. "We wanted an easy-to-understand menu. That allows us to perfectly execute each dish."
DIY: That execution begins in a kitchen that prides itself on making as much as possible in-house. The extensive prep work each day encompasses freshly pressed juices for the margarita menu, homemade tortillas, some 20 different sauces, and even original seasonings—like the "El Camino" spice rubbed into the smoked brisket that's featured among the burrito and enchilada offerings. "The brisket is seared, so it has that nice smoke flavor, then we braise it overnight; it comes out of the oven fork-tender," Cartagena says.
For starters: Appetizer highlights include octopus that's prepared sous-vide style for nearly five hours before going into the smoker. It's then seared on the grill, enhanced with El Camino spice and black garlic crema, and served with a baby arugula accent salad. Mexican street corn is brushed with lime aioli (made, naturally, in-house) and sprinkled with cotija cheese. "The layers of flavor that we implement, something so simple, brings you back to Mexico," Cartagena says. "I think that's what separates us."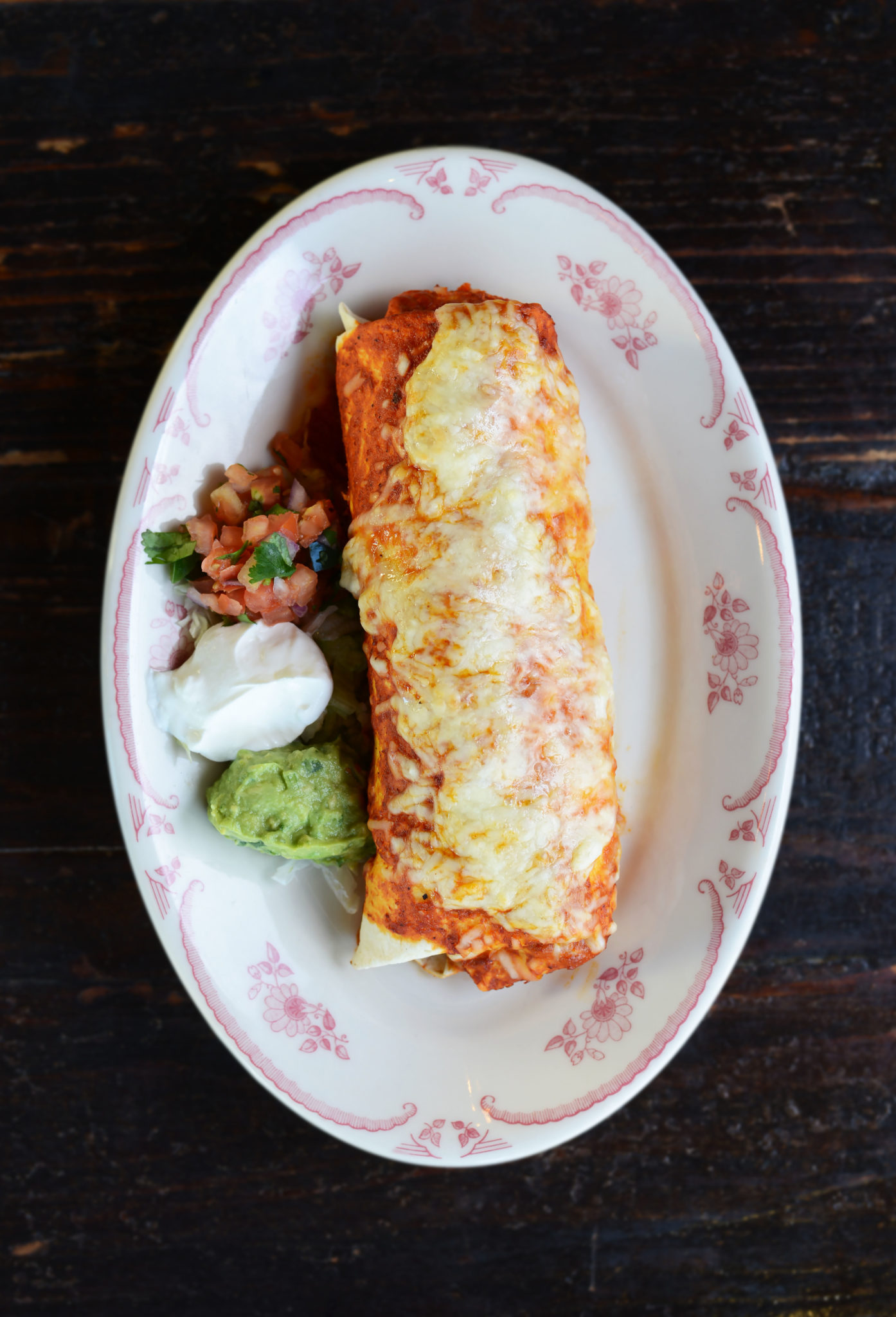 Ode to Mexico: The rest of the straightforward menu features nearly a dozen taco offerings (left), as well as a variety of fajitas (above), quesadillas, salads, burritos and enchiladas. "It's all in the details," Cartagena says. "It's about our dedication to provide actual Mexican food with a little flair—but keeping to the core of what makes Mexican cuisine so great."
Plus
Mas Tequila!
The flavors of Mexico don't end with the lunch and dinner menus. The tequila and mezcal offerings at El Camino seem to go on for a calendar year, with selections numbering in the hundreds. There are blanco (not aged), reposado (aged in wood barrels from two to 12 months) and anejo (aged in oak casks for a minimum of one year) tequilas, as well as high-end extra anejo tequilas—some that run as much as $175 for a 1-ounce shot—and a similar arsenal of mezcal joven.