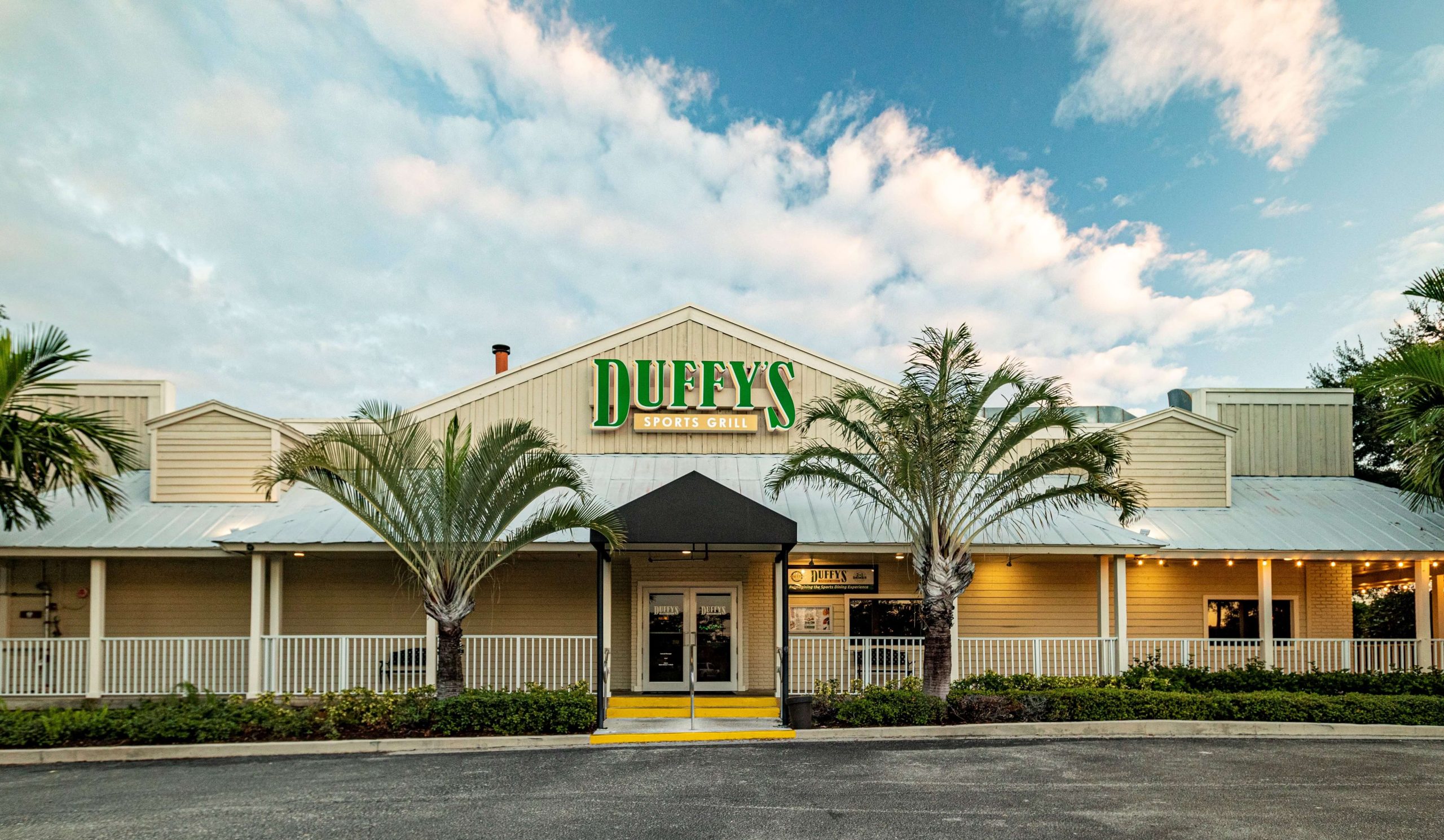 Duffy's Sports Grill Reopens Deerfield Beach Location
The company is Florida's largest family-owned restaurant group and is headquartered in Palm Beach County
After extensive renovations and repairs from a pipe burst in late 2021, Duffy's Sports Grill reopened its Deerfield Beach location this week, culminating in a Grand Opening celebration from 4 p.m. to 7 p.m. today. Its VIP Kick-Off Party is hosted by current Dolphins player Jerome Baker. Guests can enjoy their first round of drinks, snacks and surprise giveaways, plus a chance to meet Baker.
"We turned an unfortunate event into an exciting opportunity for our Deerfield location," Joe Webb says, president of Duffy's Sports Grill. "We know that our local MVPs are thrilled to return and they will find the same pleasing look, with a refreshed interior."
Guests can experience Duffy's Sports Grill's Easter offerings, including its iconic Peep-Tini cocktail and Easter Feast meal featuring oven-roasted turkey breast or honey ham. In May, Duffy's will be showcasing many of its most popular events, including Burger MAYnia, Cinco de Mayo parties, F1, the Kentucky Derby and Mother's Day.
"We want to thank all of our Team Players and loyal guests for their patience and support during this time," Webb says. "We are very excited to be reopening Deerfield Beach and cannot wait to welcome everyone back to Duffy's."