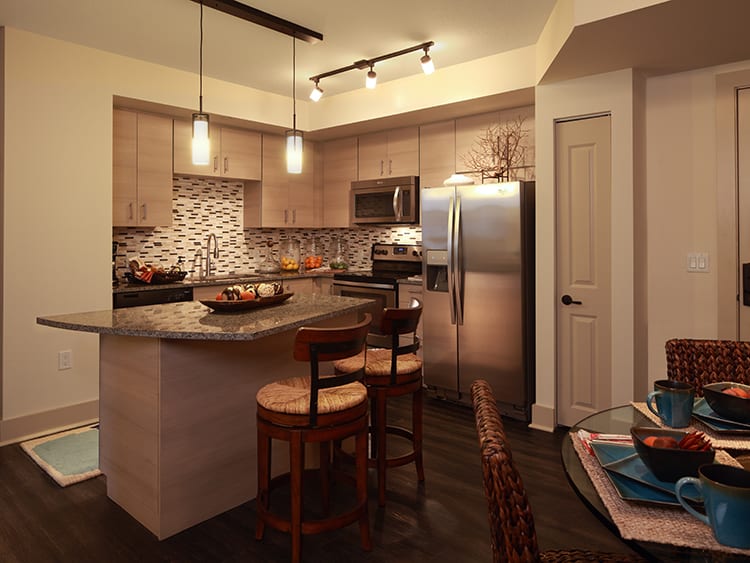 Feature
Development company ZOM has drawn from history to come up with the Spanish eclectic style for its Casa Palma apartments in Coconut Creek.
Turn back to 1925. That's when George Merrick told the New York Times how he turned an orange grove near Miami into a modernized Mediterranean city called Coral Gables.
"Just how I came to utilize the Spanish type of architecture in Coral Gables, I can hardly say, except that it always seemed to me to be the only way houses should be built down here in those tropical surroundings," he told Times Owner Adolph Ochs.
Merrick delved further into explaining his approach, which is documented in the University of Miami archives.
"I made a trip to Mexico and Central America and was more convinced than ever of the possibilities offered by the adaptations of the Spanish and Moorish type of architecture. The gleaming white coral rock, the palm trees, tropical flowers and verdure seemed to me to provide a natural setting with which Spanish architecture would harmonize."
In recent years, the Mediterranean Revival style of architecture has been abundant in South Florida – overdone in the eyes of some critics – but ZOM deserves credit for coming up with one that's different than the gaudy, overwrought versions found on some McMansions.
The lines of the buildings at Casa Palma are cleaner, almost reminiscent of adobe homes, with the support beams peeking through on the rooflines. There are echoes of the fountains found in Coral Gables, but there's simplicity as water flows from troughs in the pedestals of the planters lining the edge of the pool.
The sand color theme on the exterior and interior of the buildings harmonizes with stone covered walls and dark interior beams inside the buildings. The three-story buildings step down to two stories on the end to soften their scale.
Major Developer
ZOM, which is based in Orlando with a regional headquarters in Fort Lauderdale, has developed more than 2,100 units in South Florida.
Multifamily homes have been a hot trend for developers because of demographics and the strengthening economy. Deep pocket investors, such as insurance companies and pension funds, see luxury apartment development as an attractive, safe investment.
ZOM says the Coconut Creek location is strategic because retail, restaurant and entertainment venues are nearby, along with top-rated schools.
"The timing is excellent to introduce a project like Casa Palma," says Greg West, ZOM's Chief Development Officer. "Coconut Creek's demographics are particularly strong, job growth has strengthened over the prior year, and the area immediately surrounding Casa Palma is supported by a mix of highly-educated workers and retirees."